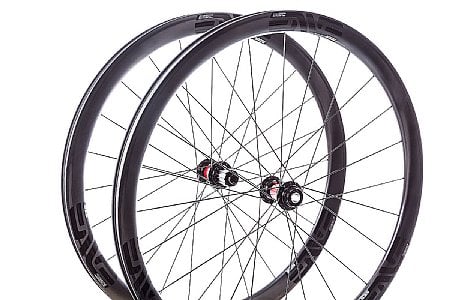 Excellent Wheelset
Excellent wheelset .... expensive but worth the money if you can afford it. My subjective experiences been these wheels are 2 to 4 miles an hour faster than my previousSLR wheel-set that came with the Giant Defy. Light enough to climb well... but really shine on the flats.
Thank you for your feedback.
Lovely wheels but no lockring
The wheels are fantastic with a nice finish, as you would expect from Enve and at this price. Come with tubeless tape and stems if you want tubeless setup, but does not come with a rimstrip if that is your preference.
I was surprised to find that the wheel did not come with lockrings for the rotors, and finding them as spares proved to be quite a challenge. So if you don't have the correct lockrings already, you should start looking for them ...
Thank you for your feedback.