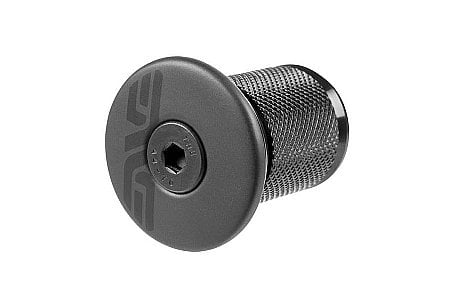 User submitted reviews
Review by Paul

Cycling Enthusiast

San Antonio, Texas

Just what my bike needed

A loose headset is not good. This plug fixed the issues on my bike. It holds the headset in place just like it should. I need to but another one for insurance, lol!!!

Thank you for your feedback.
Review by Anonymous

1 of 1 customers found this review helpful.

Great

This part completed a full ENVE build out. Such a smooth ride.

Thank you for your feedback.
Review by Abel

Cycling Enthusiast

Portland, OR

Solid piece but with a Fizik stem won't work well

This compression plug is very well built and looks amazing. Like with any other compression plug just make sure the stem bolts are aligned with the compression plug so that it does its job properly. The fizik stem has the two clamping bolts too far away from each other so this plug can only support one of them, not ideal. One the Enve stem the bolts are much closer so it will work better.

Thank you for your feedback.