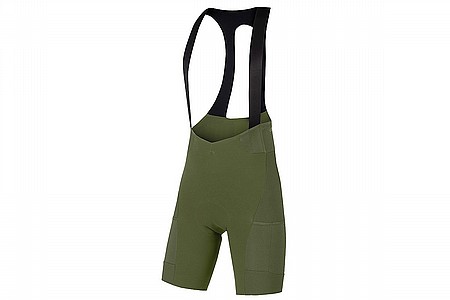 Cycling Enthusiast
Georgia
The Padding Actually Works
Sadly, the green color of the bibs doesn't appear to match the corresponding jersey exactly, but I'll live. The padding/chamois in these particular bib shorts actually works for me. I've tried some of the top rated, top priced bibshorts and while a few are great and most are a rip off, these - for a better price, at least on sale - work great! I went for a 30 mile ride the day I got them and barely felt it. I'm 6' and 200 lbs and the L fits fine. I like that there are pockets on the leg, which will be useful for wrappers during gravel races.
Thank you for your feedback.
Cycling Enthusiast
Scottsdale
These are my go to bibs for big rides
The suspenders are perfect. High cut gives a lot of compression. gripper on back keeps jersey down. This is my favorite chamois. I have the FS260's and love them except the suspenders have bindings which I don't like. These are the ones that I could get the lazer cut suspenders with the best chamois which has gel inserts. They are very comfortable, and blow away the chamois that comes in the Endura Pro's. I actually have to wear padded Endura liner shorts under those to get enough padding. These Reiver shorts have great leg compression as well and the silicone at the end of the legs keeps them down. They're not super breathable, so I'll use them less in the summer.
Straps, Compression, Padding, Leg Grippers are all perfect. The pockets on the legs are sturdy. The pockets on the back are smaller and useful for small items. My emergency cell phone fits well in the center back pocket.
Thank you for your feedback.
Casual Cyclist
Vantucky, WA
Odd Pocket Placement
They placed the thigh pockets more towards the front of the thighs instead of the sides. Also, there wasn't much room because the material had little give. The combination of the pocket placement and tightness made is quite awkward to ride with the pocket loaded, even a phone.
Thank you for your feedback.