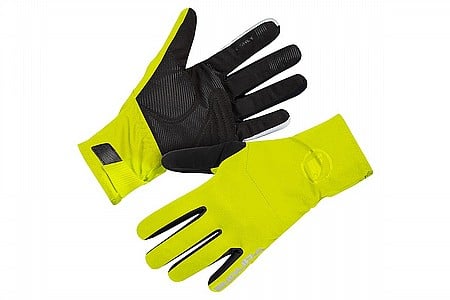 Cycling Enthusiast
Portland, OR
Good, but...
I like the increased visibility these afford me, as I don't wear much reflective clothing, and they fit my hand nicely. However, if my hands are sweaty or if the gloves aren't entirely dry after a wash, the lining sticks to my hands and largely pulls out when I take them off. Maybe that's normal for cycling gloves? It isn't something I've encountered before with other lined gloves.
Thank you for your feedback.
Cycling Enthusiast
Olympia
New standard for under 48 degrees.
A warmer highly water resistant glove .
Seems to cushion in the right spots where my hands felt good
at 2.5 hours. A bit hard to get off / On and run 15% small.
Price and safety color are a good deal for a winter glove.
Thank you for your feedback.
Intentionally Bad?
Wow! I've never found a glove I liked less.
First off, they wet out way too way too quickly to claim that they're "waterproof".
Secondly, if you take them off and your hands get wet (highly likely for a rain glove!), it's nearly impossible to get your hand back in fully because the inner liner comes out of the fingers and sticks to your hands. Very frustrating.
Lastly, they are almost impossible to turn inside out, which means they take forever to fully dry and if they don't they're start to stink.
Ugh. I'll be sticking with simple wool gloves which handle the cold PNW rainy much better than these. Do not recommend.
Thank you for your feedback.