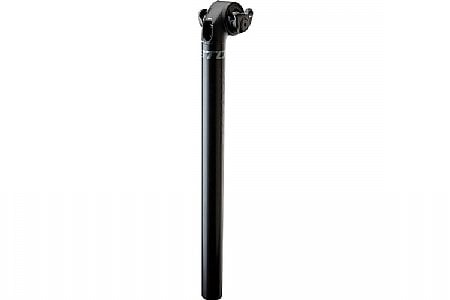 Cycling Enthusiast
Suffern, NY
Excellent Quality
Good lightweight seatpost. I can feel it damping the road, and it works well with my saddle, a WTB Silverado with titanium rails. It rides comfortable. I think it was a good purchase and provides a comfortable ride that has made it a worthwhile improvement.
Thank you for your feedback.
1 of 2 customers found this review helpful.
Great carbon seat post
Seat post comes with both round and elongated clamping attachments, so you can use seats with conventional and oval carbon rails. It's very easy to set up with a clever system, which uses 2 hex nuts. The seat post is a significant upgrade on the older post with the ridged aluminum seat adjustment service.
It's difficult to give any carbon parts 5 stars for value, but this seat post is well priced for what you get.
Thank you for your feedback.