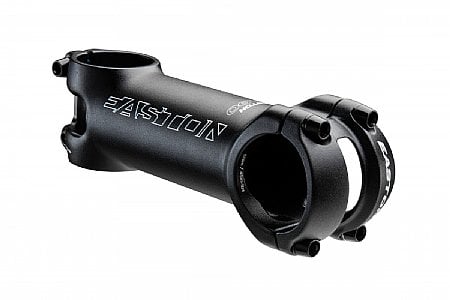 Cycling Enthusiast
Auburn, AL
Quality Stem
Installed the 60mm +/-& degree version on a Kona Sutra (56cm). I choose not to use the custom Garmin 1/2 turn mount that can be integrated with the stem. I prefer the K-Edge XL Combo mount so that i can install my headlight directly under the Garmin. However, it appears that the integrated Garmin mount would work well.
Thank you for your feedback.
A solid stem
I purchased this stem in 110mm length to replace a 120mm stem from a different brand because I was starting to have some soreness on my shoulders during rides that are longer than 2 hours. Subjectively, the EA90 seemed stiffer & lighter that the old stem (probably because of the shorter length), but the integrated Garmin computer mount (which attaches to the faceplate) made my handlebar sleeker/less cluttered.
Thank you for your feedback.