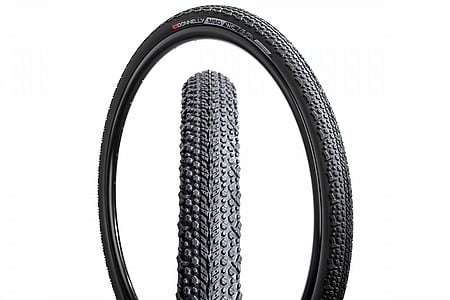 Cycling Enthusiast
Portland, OR
Best all-round tire I have ever owned
If you are looking for a tire that is as good on pavement as it is on gravel then this is it. The small block in the center allows it to roll smoothly over pavement but still provides plenty of grip on muddy gravel. No more swapping wheels between rides. My only gripes are the cost and I have not been able to set them up tubeless, no matter how hard I try. So far that has not been a problem as I have only had one flat in several hundred miles but I would be nervous riding them on rough gravel, or goat head country.
Thank you for your feedback.
Cycling Enthusiast
Kingston NY
Can it get any better?
I've ridden the first gen X'Plor MSO and they are currently my favorite tire actually starting when Clement made them. With the new casing and the super cool sidewalls and less weight, cant wait to get them on my rims.
The treads are tried and true that roll great on tarmac and also grip well in the dirt.
Thank you for your feedback.
A great gravel tire
Had the earlier non tubeless black sidewall version and loved them for durability, longevity, traction and speediness. Tubeless version looks cool and adds in nice suppleness when run at lowish psi. Mounted very easily on HED Belgian + rims even w/o sealant. Kinda pricy but worth it in my opinion.
Thank you for your feedback.