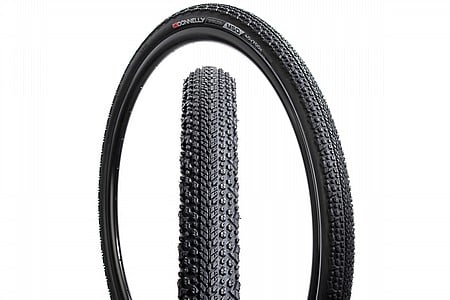 3 of 3 customers found this review helpful.
Fast rolling, yet grippy on dirt and gravel
The MSO is a Goldilocks tire: not super light, but not heavy either. Fast rolling, but you wont mistake it for a road tire. Grippy on graveldirt but very well mannered on the road. So its in the middlewhich makes it a great choice for a 5050 graveltarmac ride. I mounted these on my Diverge and have done several rides up Lief Erickson and Saltzman, finishing the loop down Germantown and Willamette. Leifs been a little squishy this spring, but the MSOs did great and gave me a lot of confidence. And while Im not PRing on Willamette, they roll great and their plenty fast enough. Overall I really like these tires and would recommend them.
Thank you for your feedback.