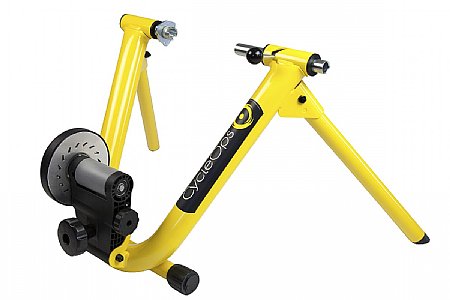 Cycling Enthusiast
Detroit
1 of 1 customers found this review helpful.
Easy, Affordable Trainer
Purchased as a secondary trainer to fit hybrid bike and travel. This trainer is easy to set-up and very mobile. There is adjustable resistance but it's more for easy spins and travel. Well worth the money, especially from biketiresdirect
Thank you for your feedback.
Well built workhorse
Used for hundreds of hours over three years, I've finally started to wear a little groove in the aluminum roller, but it still works perfectly. Not as fancy as these newfangled smart-trainers but it gets the job done. If you have a power meter it's all anyone could need.
Thank you for your feedback.