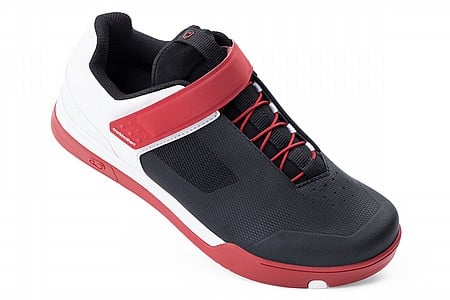 1 of 1 customers found this review helpful.
Great trail shoe
I'd originally tried to get the boa version, but the speed lace has been solid. Easy adjustment (rarely need to adjust the laces at all and just use the velcro strap to tighten for ride ready). They're very comfortable and have directional stiffness so that when pedaling and putting downward pressure on them, the soles are nice and stiff, but have a nice flexibility when walking that allows the shoe to flex. I used to ride in 5/10 kestrals that were super stiff, but like bricks to walk in, and would have to wear different shoes to drive in and change at the trailhead. These are easy enough to drive/walk and ride in... no extra pair of shoes necessary.
Thank you for your feedback.
Cycling Enthusiast
Bremerton WA
Comfy and grippuy
This is the second pair of the mallet speedlace I have bought. They are comfortable, fit true to size and are easy to fasten. The the lacing part is convenient but not all that needed - the main thing I like about these is the strap up top that keeps foot locked into place. The sole is pretty grippy and on par with five ten shoes.
Thank you for your feedback.