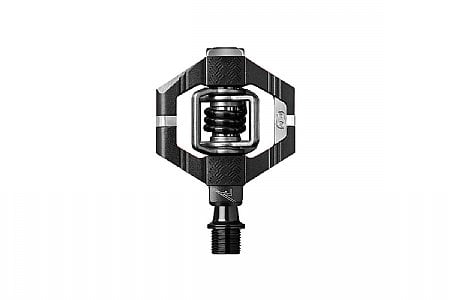 I Got What I Wanted
A really great pedal. Nice looking. Very well made. What I wanted was more float and I got that with these pedals. Before these, I had Speed Play Light Action. I loved them for the two side entry and these have technically four sides of entry. Entry took a little getting used to. Entry is not straight downward pressure like my Speedplay but a combination of down and forward motion. Exit is the same as all clipless pedals-outward twist of your heal and youre out. The machining of the aluminum and anodizing is high quality. My new favorite clipless System. Lastly, I have to mention I love the added bonus of being able to walk around comfortably in my cycling shoes due to the small clips needed for clip in.
Thank you for your feedback.
Cycling Enthusiast
Arizona
Great Pedal
This probably my fourth set of Candies over the last 8 or 10 years. Overall, a great pedal. Big enough platform to get a foot on, rebuildable, and easy to click in and out. Cleats give just enough float. If I have one constructive criticism its that the cleats are very soft metal and wear fairly quickly.
I give only 4 stars for value because ALL pedals are overpriced.
Thank you for your feedback.
Great quality and solid feel
Ive been running the plastic version for a while, which I love but they seemed to wear out and need a rebuild in about 6 months. These feel much more solid without a terrible weight penalty. I also like the adjustable pads that allow you to customize how tight or loose the flat part of your shoes are to the pedal. If you like Crank Bros, youll love these
Thank you for your feedback.
Competitive Racer
Southern calif
Love these pedals
I've been using the Candy pedals for mountain biking for years and this latest edition is an awesome upgrade. They provide a stable platform, easy entry and release and love the edition of the traction pad. Highly recommend for XC and trail use.
Thank you for your feedback.