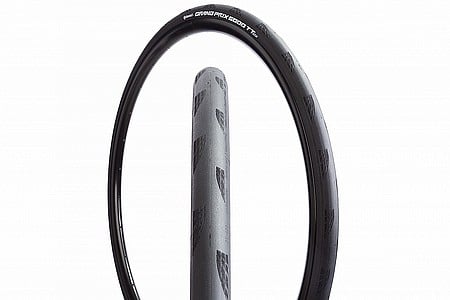 3 of 5 customers found this review helpful.
Smooth ride with higher pressures
I purchased a set of Conti TdF TTT tires to race my 8th and final time @ Hawaii Ironman. While training, I experienced pinch flats on both front and rear wheels riding at my usual 75 psi/25mm tire width. The contact patch on these tires appears wider than on standard Conti 5000 GP @ the same pressure.When I increased to 90-100, the tires worked great. The sidewalls seem to be more supple - flexing more deeply - than Conti's standard 5000 GP tires. Road feel @ 90-100 psi for this 66kg rider is than same as 70-75.
Pricey, but superior to other Contis.
Thank you for your feedback.