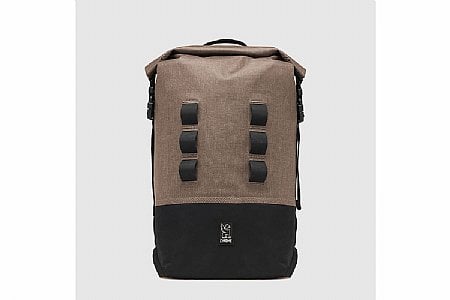 Cycling Enthusiast
Swedesboro, NJ
Compact Commuter Bag
The construction of the bag is very good and it seems like it will be a very durable bag over time. Interestingly, I find it to be more comfortable to wear when riding my bike than walking. I typically use mine for a short bike commute and I'm able to store my laptop (15), keyboard, mouse, charger, and a small lunchbox. It sounds like a lot, but I really have to squeeze the lunchbox in because the bag is fairly small. The construction of the bag is setup in a way that makes it less functional the volume of the bag comes from how deep it is, but this also makes it more challenging to get things in and out of the bag. For my purposes, its great, but may not be for everyone.
Thank you for your feedback.
VERY GOOD and WATERPROOF
I purchased the Chrome Urban EX as a present for a family memberrider.
Upon opening, it was stuffed with fly fishing gear and went into the wet.
Days later it packed all the tools and treats for a 50 miler. Real nice.
Thank you for your feedback.