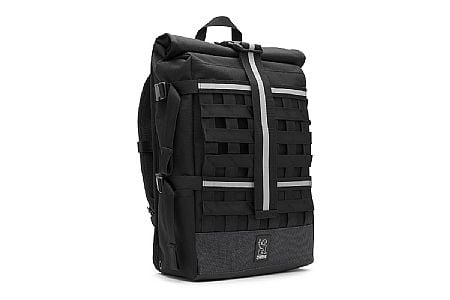 0 of 1 customers found this review helpful.
moto friendly design
I ride a bike. with an engine. visibility is important for moto- and bi- cyclists. the reflective bits are what sold me on this version. I really dig the cargo net. I can put my full face shoei rf1200 helmet in there. Or a jacket, bag of groceries, my 12 mo old, etc. plus it's a good spot to put pinsbadges. It's very rugged, very waterproof. I punish stuff, and I'm a firm believer in paying x times as much for something that will last y times as long, as long as yx.
The only gripe is the weled seams are a bit uneven and come in a little farther on one side, which catches on my books, and it's a struggle to get my water bottle in the pocket. It's stiff, though, and will require break in before it's easy to get in and out of. Just like most good gear. So I expect that it will get better with use. and the uneven thing is just a side effect of being hand made. I can't really complain about that. it's artisinal, bro, just like yer beard oil.
biketiresdirect gets 5 stars for giving me a retroactive deal, with good, quick communication. Seems to be a great company. My bicycle was stolen, but when I get another one, I'll be back here...
Thank you for your feedback.