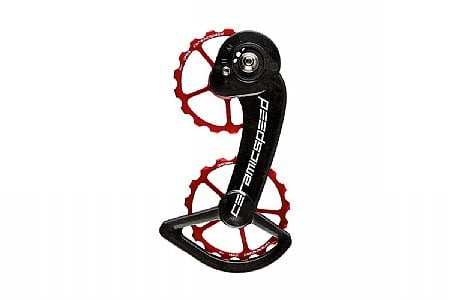 Cycling Enthusiast
SACRAMENTO, CA
1 of 1 customers found this review helpful.
SUPERBIKE UPGRADE TERRITORY
MAIN QUESTION is will you benefit from this pricey upgrade? Short answer yes.
Long answer is this upgrade is most likely the last upgrade for your superbike. If you have already, for example, upgraded your wheelset, your cassette, your derailleurs, your crankset/bottom bracket, your cycling shoes or maybe even your chain, and you still have funds left over then go for it. CeramicSpeed products are there to minimize the hidden force of friction that you cant see; minimizing frictiion is beneficial because your pedaling efficiency is maximized since more of your hard earned watts are transferred from legs to bicycle. This results in going faster with lesser effort than you would if friction was not minimized.
May not be the upgrade for everyone, so do take into consideration what your bike needs first. If everything else has been optimized and dialed in, then the OSPW system makes sense as it will squeeze out those last precious watts, which in turn should make you faster and more efficient on your superbike.
Thank you for your feedback.