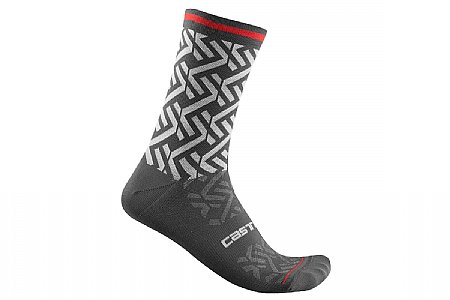 2 of 2 customers found this review helpful.
Great, so far.
Initially, the Moonstruck and Bark Green (now with yellow highlights) colors were swapped, and I received the wrong ones. Bike Tires Direct was great about replacing them.
Unlike other Castelli clothing, this fits to size if not a bit large. I'm a 45 and the 2XL is a bit too big, though I can live with it. Not sure if they will shrink after multiple washes.
The socks have excellent quality and are lightweight, but not overly thin. The claim to fame for the material is that they are naturally bacteria neutral. After a two-hour ride, this held true. The socks didn't have a strong odor or a chemical smell. They had a faint smell of the inside of a shoe, but nothing gross. It seems to work and testing shows that it is effective over many washes.
Are they worth it? They are to me. Great quality, low smell, and most importantly, they match my bike colors! :)
Thank you for your feedback.