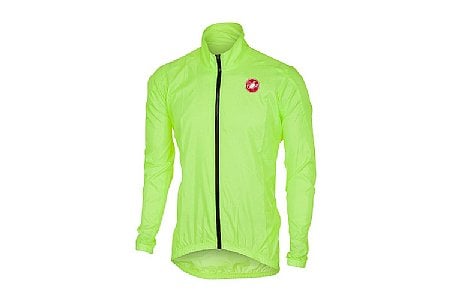 Cycling Enthusiast
Dallas, TX
Midgets only need apply!
I'm tall with long arms, narrow shoulders and small waist and chest. As per the recommendations of the other reviews, I order two sizes bigger than I expected. I was replacing the other bike store's in-house jacket with a zipper gone bad. The previous jacket was a L and would easily fit a really big man. This Castelli is an XL and though long enough in the sleeves, it as tight as a jersey and pinched at the arm holes. The quality seems good. Like all BTD products, the price was great. The jacket is just a disappointment in that I cannot imagine that even an XXL would fit comfortably.
I don't recommend buying Castelli if this is typical of their sizing. PETITE!!
Thank you for your feedback.
1 of 1 customers found this review helpful.
Versatile mild weather jacket - extremely packable
Very pleased with this jacket. Fit is snug (consider sizing up), well built zipper, perfect for 40-50 rain or shine. Packs into a tiny little bundle. Nice value.
Thank you for your feedback.
Cycling Enthusiast
bay area, CA