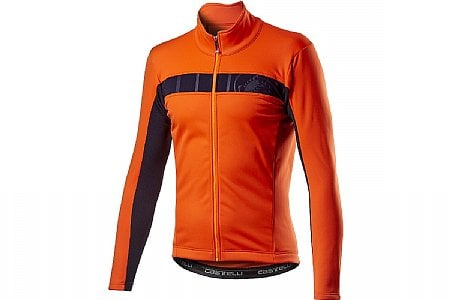 Cycling Enthusiast
San francisco Bay Area
Go-to jacket for days below 60*
I have had one Mortirolo Jacket for about three years, and I wear it so much that I finally had to give in and buy a second one. So glad I did. When I know the temp is not going to get above 60* during a ride, I always wear one of these jackets over just a base-layer shirt. Sleeves are nice and long. Pockets are easy to get into. Breathes pretty well -- really well, compared to a shell. Comfy and versatile.
With Castelli, I generally have to buy "up" one or two sizes. I wear a large (occasionally a medium) in most gear, and I need an extra-large for this jacket. I am 5'8" and around 150 lbs.
Thank you for your feedback.
Cycling Enthusiast
Tennessee
I love this jacket
Always afraid when ordering Castelli clothing due to the sizing but I really wanted to try this jacket. I'm 5' 10" 185 lbs and ordered a size 2X and it fits great. It's just snug enough with a thin base layer and jersey. It's so soft and warm and looks great. Only wish would be for a front chest pocket.
Thank you for your feedback.