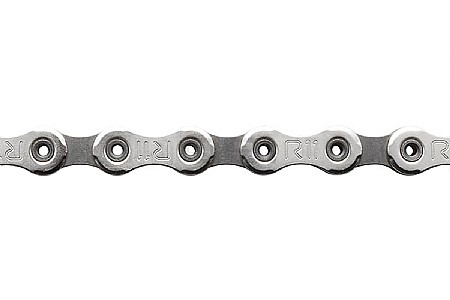 Cycling Enthusiast
Dallas, Texas
2 of 2 customers found this review helpful.
Long lasting high performance
Like any other Campagnolo part, this is of course more expensive than its comparable Shimano's. That being said, if you are reading this review you already know the benefits of the Italian brand. This chain will last thousands of miles and there is no reason if you ride Campy Record to save a few bucks by using a Chorus chain. In fact, I have both Chorus and Record group sets and Campy Record chain is what I use for both. Long lasting, quiet, and reliable.
Thank you for your feedback.
Cycling Enthusiast
Dallas, Texas
Long lasting
Campagnolo parts are expensive but they last. I rode from LA to Boston and was one of two riders riding Campy when the other 13 riders had another brand. I was also one of only the same two riders who did not have to replace the chain while on tour. I clean the chain and the cassette on a regular basis and after almost 5,000 miles, it is not even close to needing to be changed.
Thank you for your feedback.
Cycling Enthusiast
Virginia Beach, VA
Competitive Racer
New Yawk
Competitive Racer
Montreal, Quebec