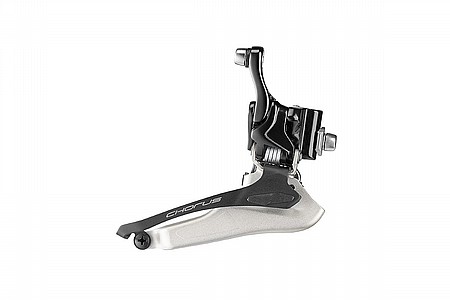 User submitted reviews
Review by HainesRoady

Cycling Enthusiast

Haines, Alaska

best functionality for the price. Lots of downstream tech from super record for less $$

I built up a 1979 Zeus 2000 Supercronos as a test to see if I could �modernize� a great old Spanish frame. It worked like a charm, and you could do it, too! I cold pressed the rear stays to accommodate 130 mm clearance needed for modern cassettes, and of course added European parts. New Campagnolo Chorus 12 speed 11-28 derailleur and shifters, old Campagnolo Pinarello �drilleum� pantographed 42/53 cranks I�ve been carting around since the �70�s, got some real Zeus 2001 side-pull brakes from Romania via eBay, along with Cinelli 110 mm stem from Serbia, Campagnolo seatpost bolt from Portugal (the country, not �the Man�). Added new Brooks C17 saddle and Look KEO Carbon pedals.

Thank you for your feedback.