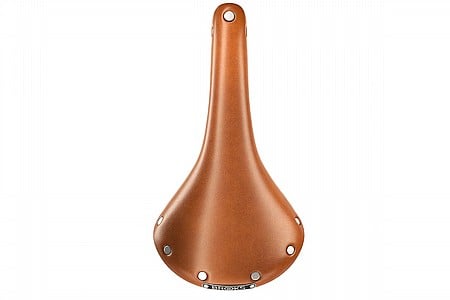 User submitted reviews
Review by MB

2 of 2 customers found this review helpful.

Theee is a reason Brooks has been in business so long

Like all Brooks seats the leather is very stiff. The Swallow is narrow and has very little on the side. The shape allows the seat to be more pliable. I'm a very light rider so other Brooks seats have taken me a long time to break in. Right out of the box with the included conditioner the seat was comfortable. After a few hours it took shape and rides nicely. Looks great and bought it on sale couldn't be happier with the purchase. Thanks BikeTiresDirect!

Thank you for your feedback.