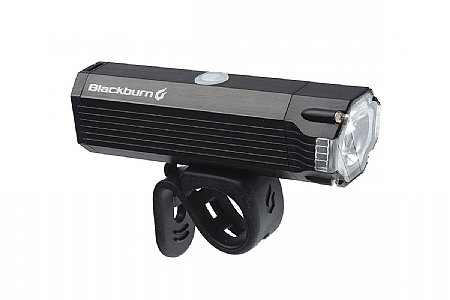 Cycling Enthusiast
MIchigan
Great visibility for the money
This product pretty much exceeded my expectations. I was looking for something to take very early morning, pitch black rides with. I thought I was not buying enough lumens but I was proved wrong. I use the brightest, steady setting, it provides plenty of light and even some nice side lighting action. I have even taken this on a few non technical night rides and it has been plenty. Also, the light lasts longer than they claim. It does take a while to charge so do not wait to the last minute to do so.
Thank you for your feedback.
Cycling Enthusiast
New York, NY
good value
I own a few Light & Motion headlights but they seemed to break down after about two years so I decided to try other brands. This Blackburn 800 is very bright and easy to use. The construction/design looks like might last longer than Light & Motion. Overall pretty happy with this light.
Thank you for your feedback.
Good light but my strap broke
I like the light itself I have had mine for about three months now and it has worked flawlessly I use it to commute to in from work about six miles each way. The rubber strap broke the other day on mine and I emailed blackburn to see if they would send me another and they said that part is on back order so I would imagine it is fairly common. They did offer me to send the whole light in and replace it for me so their customer service seemed fine I will have to buy a light to use while it is being sent off. I will probably give another brand a go just for comparison
Thank you for your feedback.