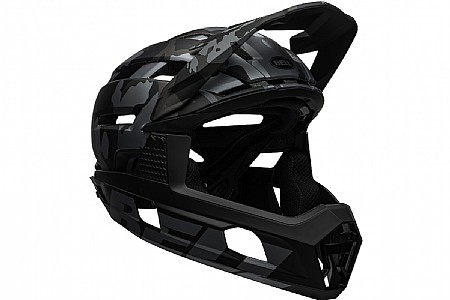 Competitive Racer
BlueRidge Mountains NC
Nice Lid. Great Value.
Snagged a smoking half-off sale on this particular helmet. Have been a fan of Bell helmets since my MX days back in the mid 70s through thirty-plus years of racing mountain and road bikes up to present. As I started riding bike parks more, I felt the need to finally go full-face but didn't think I needed to go full DH. This helmet is a great compromise. Still relatively light but enough additional protection to hopefully save your nose and teeth in a major digger. I went by the sizing chart reluctantly, which suggested I go M/L, but as I feared, it was slightly too big and moved around a bit even with the cradle fully snugged. The sizing on this helmet was inconsistent with the usual Bell sizing for a Medium, which is typically 55-59cm. Nevertheless, I returned to BTD for a size down and now have a snug but solid, no-bob fit. Thanks, BTD, for the free-return shipping exchange.
Thank you for your feedback.
Cycling Enthusiast
Novato, CA
1 of 1 customers found this review helpful.
Excellent Helmet with options
I use the helmet for all types of riding and the removable chin bar is really helpful so i can use the helmet for casual riding and clip the chin guard on when I go on more intense rides.
Thank you for your feedback.