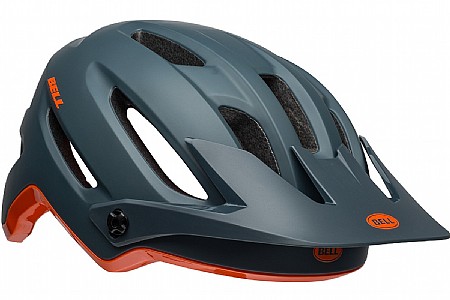 Cycling Enthusiast
Los Angeles
2 of 2 customers found this review helpful.
Looks cool, feels cool, and provides excellent protection for any kind of cycling IMO
I'm a cycling tourist and tend to outfit more towards MTB than road. I wanted a helmet with excellent protection for asphalt riding our long distance touring. The MIPS technology was impressive. Also appreciate the Sweat Guide that prevents forehead droplets from getting into my eyeglasses. Great product, killer colors and look.
Thank you for your feedback.
1 of 1 customers found this review helpful.
Well vented, highly adjustable, thumbs up!
This is a solid helmet that has worked well in the AZ summers for MTBing. I wanted something with MIPS, and was happy to have it fit well and be much cooler than the older helmet it replaced. I'd buy again in a heartbeat. Highly recommended
Thank you for your feedback.
Competitive Racer
Burnsville, MN
Great mountain bike and all around helmet
My girlfriend and I are casual weekend bikers. After getting into mountain biking it was time to start wearing a helmet. After a bit of searching I was sold on the 4forty. It arrived fast and i was out trying it out on the trails the same day. It had a good solid fit and plenty of ventilation. Two weeks ago (out of the blue) my girlfriend asked if she could borrow the new helmet (since she does not own one) to go for a ride with some friends. Afterwards she mentioned how easy it was to adjust, how light it was and that it was well ventilated. She has since even began shopping for a helmet for casual rides. This helmet is highly recommended
Thank you for your feedback.