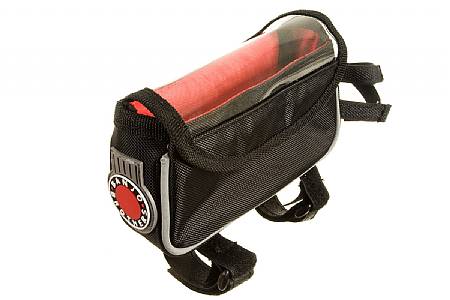 Cycling Enthusiast
Los Angeles,Ca.
Cycling Enthusiast
Southeastern Massachusetts
3 of 3 customers found this review helpful.
Good quality-but quite small
I have been using a fanny pack to carry my (larger) Smartphone, keys, wallet and tissues and wanted to try a top tube bag in its place. The Banjo Brothers Top Tube Bag attached to my bike easily and seems sturdy and well-made. It didn't shift during my ride and was not in the way while pedaling. The hook and loop fasteners were secure throughout the ride.
However, the bag is very small. I ended up putting the phone in my trunk bag (which fit in the top tube bag- but not with anything except tissues), the keys in a pocket-leaving my wallet and tissues for the top tube bag.
If you travel light it's a great little bag. Looks like I'm on the right track...just need to find something a bit larger.
Thank you for your feedback.