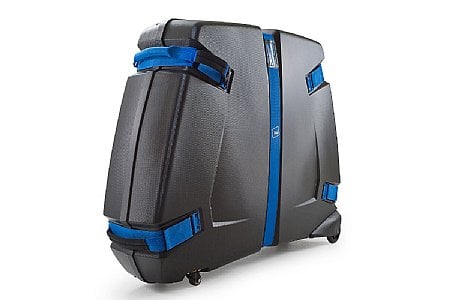 Excellent Hard Case
Excellent hard case. Plenty of straps to hold the frame securely suspended to the inside of the case. Wheels are super easy to roll to and from with very little effort. Padding is plentiful along with wheel bags. First trip with race p bike deep dish race wheels-perfect!
Thank you for your feedback.
4 of 4 customers found this review helpful.
Great bike box
I have used it for a round trip with my XXL frame road bike. It was a little tight but fit no problem, and it made it both ways safe and sound. My fear was that TSA would not figure out how to close it back up correctly (slightly tricky design) but they opened it both ways and closed it properly with no damage. The case and bike came through unscathed. Very convenient with the wheels and handles.
Thank you for your feedback.