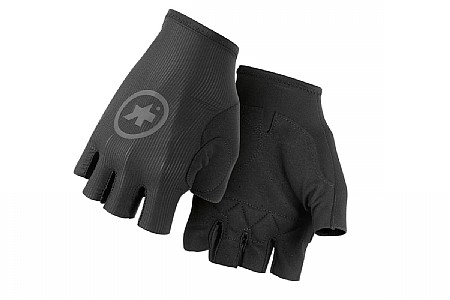 Cycling Enthusiast
Seattle
THE PERFECT GLOVE
I didn't think it would be possible to find a glove I like better than the Assos Summer Glove until now. These are minimalist gloves that don't bunch up and don't have any uncomfortable 'gel' blocks. I can't stand most gloves for those reasons. Assos understands that hands don't need much of anything extra to be comfortable, just a little bit of protection from rubbing. I'm not rich so don't pay top dollar for much of anything, but my gloves must be comfortable or it can ruin my enjoyment on the ride. These are the most comfortable I've ever worn.
Thank you for your feedback.
Love these gloves
I bought them as they were on sale and I needed a pair of open finger gloves.
These are aero gloves and are light weight, do not buy them for your winter rides where you want to keep your digits toasty. I am very sad that I've had a thread run and have only had them a few months I'm worried I'm going to lose them due to quality.
These gloves are light, great cushion, great grip and once I learned to wipe my brow using the little tuft of fabric, I became enamored with them.
Possible quality concerns aside, my biggest regret was I only ordered one pair and not at least two or three.
Thank you for your feedback.
Great gloves, albeit pricey
Picked these up as a gold express deal, that made them cheaper than the Volkanga. Definitely lightweight, breathable and high end feel. The gloves took a few rides to loosen up on the outer fingers but looking back now, I have no idea how I ever road without them. They quickly wick away sweat, impressively keep hands dry and grippy even on rides where humidity was over 90%. I was worried about black color getting hot in the sun but my hands were cool.
Love the gloves, will buy again in a heartbeat if I need another pair.
Thank you for your feedback.
Cycling Enthusiast
San Luis Obispo
Cycling Enthusiast
Portland