CLICK HERE
to join our Email List and get 20% off your first order*
*Restrictions Apply.
Click for details.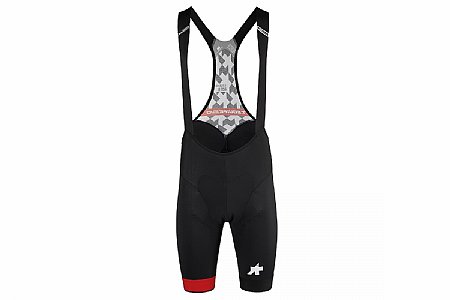 Cycling Enthusiast
Santa Maria, CA
Cycling Enthusiast
San Jose, CA
5 of 5 customers found this review helpful.
Expensive, but worth it. Best bib shorts I've ever worn.
Yes, Assos are expensive. Very expensive. But they are well-worth the money if you value comfort and a product that will last longer than anything else on the market. I've got Assos bibs that are 15 years old. NONE of my other bibs (Castelli, ProCorsa, Louis Garneau, Pearl Izumi) last more than 4 or 5 years, at best. Be sure to wash them in mild detergent, and hang them to dry, and you'll get many, many seasons out of them.
As for comfort, here too, Assos is the best, hands down. In your sensitive spots, on your thighs, over your shoulders, everywhere, Assos are simply an order of magnitude more comfortable than any other brand I have worn. The newer models do not come up as high on the hips as some of their older models. But, once you're wearing them, you will not notice this, and, it makes a mid-ride bio break much easier.
If you cannot justify the cost in the short term, save up your points to buy a pair. You will not regret it.
Thank you for your feedback.