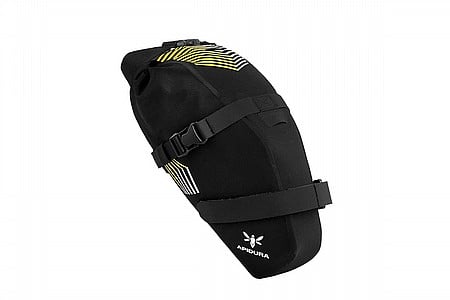 User submitted reviews
Review by Jimbo Yosemite

Cycling Enthusiast

SF Bay Area, CA

3 of 4 customers found this review helpful.

Very nice 7L bag for road rides.

I use this bag on a Surly Midnight Special for my road rides.

The bag is 7L, just big enough for a tool kit, spare tube, lightweight jacket or vest, spare glasses, gloves.

If you carry a lot of gear, its not going to be big enough; but for my day rides its perfectly sized.

It has a nice automatic one-way valve so its easy to squeeze the air of it.

The bag has some high visibility yellow strips and you can mount a taillight on it as well.

I have had this bag on the bike for about 2 months and I like it very much.

I also have an Apidura frame bag on another bike...they make a quality product IMHO.

Thank you for your feedback.