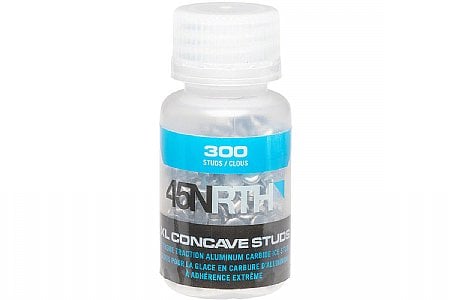 Cycling Enthusiast
Nashua, NH
Awesome studs, albeit expensive
These studs are pretty much impossible to beat for their grip over others studs on the market and they make a huge difference over standard, non-concave studs, especially in fat bike tires that don't have studs on the outer edge of tires. I've had these grip well on dense hardpack ice where other studs just skidded around like they were an ice skate. Very well suited for the Wrathchild 27.5 tires. While a tad expensive for 300pk, at least I don't have to worry about buying any for awhile as my tires shed studs.
Thank you for your feedback.
Cycling Enthusiast
UP of MI
1 of 1 customers found this review helpful.
You will not regret this upgrade!
It's amazing the confidence that these studs add to fat biking. I installed these on 45NRTH Dillinger 4's for my Beargrease and it makes a world of difference in added confidence and safety, and adds days that would be non-ride days due to icy conditions, worth the $ 100%.
Thank you for your feedback.
Cycling Enthusiast
Sturgis SD