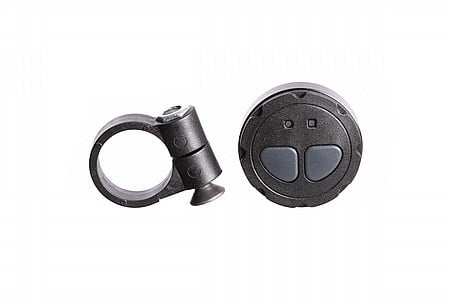 User submitted reviews
Review by Anonymous

Convenient!

We have both an automatic gate and a garage door, and it's tiresome to dismount in order to manually enter codes (or dig around in my bag for an opener button). This is exactly what I need! I got one to try and it works well, so I'm ordering more to have one on each bike!

Thank you for your feedback.
Review by Griswold

0 of 1 customers found this review helpful.

If the screw fits

Unfortunately, the screw that comes with the device is too short. I would recommend the other version over this, or a key chain for less fuss.

The remote works great.

Thank you for your feedback.
Review by Anonymous

Clamp is junk plastic

The unit programmed easy, and works fine. The clamp included snapped in half immediately when trying to install over my bars. Had to go to the hardware store and purchase a cable clamp. Worked fine. Don't see why the manufacturer couldn't have used similar materials.

Thank you for your feedback.