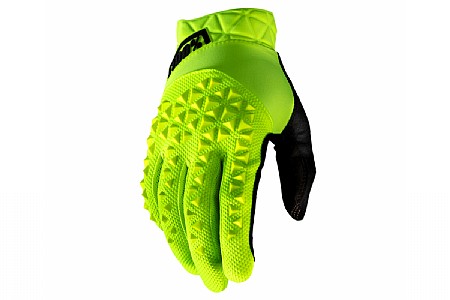 Sized on the small side
I bought the XL like I always do with gloves but they are too tight. Hard to get them on, and when I finally do, uncomfortable with that cutting-off-the-blood feeling. And what's with the ultra-thin palm. If you go down, you'll feel the signature of each and every rock, And the little pyramids on top? Nice gloves if your kindergarten teacher is rapping you on the knuckles with a ruler, but kind of silly out on the trail.
Thank you for your feedback.
Competitive Racer
Bellevue, WA
2 of 2 customers found this review helpful.
These gloves are a perfect combo of grip and style.
I bought these gloves to use while racing on the velodrome. They fit true to size, I recommend buying a size down if you want extra grippy-ness. They are light enough to wear even at summer temps here in the PNW. I recommend.
Thank you for your feedback.
Cycling Enthusiast
BINGHAMTON, NY