PRO
Cycling Enthusiast
Northern CA
Handy for casual use at home
I got this wrench to use instead of a no-name torque wrench set that I purchased on ebay, which seemed to be over-tightening (not good on carbon!!). This one indeed seems to work as promised and seems pretty well made for a "home" mechanic type of tool, even though there is a lot of plastic (presumably to save weight?) I do question the "take on the go" part of the description. You actually can't stow all of the torque adapters inside the handle, as suggested in the illustration. In fact, if you put everything in the handle that you can, and have one torque adapter installed ready to use, you still have one torque adapter with no place to go. It would be great if you could take all the torque adapters off, and stow them all in the handle for travel. I realize it would make the whole package a bit larger and heavier, but it would be a much cleaner and more organized approach to keeping track of the different pieces. Not a big deal, as I won't be taking this with me in my jersey pocket or seat bag, but keeping it in my tool box at home.
Thank you for your feedback.
Good Fit
I prefer this one to the Specialized Power saddle because it has a more rounded profile right to left where the Power is quite flat. It also looks nicer with a more modern build aesthetic. The nose is quite wide and I'm happy to see a slight curvature front to rear. These are personal preference but important details. After 500 miles or so, no creaks or other issues like that. Little tweaks to tilt and position have it dialed and comfortable. It's a rather solid-feeling saddle.
Thank you for your feedback.
Cycling Enthusiast
Los Angeles, CA
3 of 3 customers found this review helpful.
Comfortable Despite the Modest Padding!
I was getting punished by earlier saddles, except with a particular Selle I was once using (a great seat itself but heavy). I'm glad I made the jump to the PRO Stealth. It has the "Love Channel" cut out that I much appreciate, but as a heavier rider (235 -240 lbs) my expectations were rather modest about how it was going to work out. this was especially the case once I received it and saw how slim its profile was. There isn't a lot of padding there! But honestly, most of us road cyclist don't want a saddle that is bulky and pillowy ... in our way for pedaling action. I ride mostly on weekends, but do get in a bike commute to work once a week or more (15 -17 miles one-way). Well this saddle feels great on both so far! I haven't taken it beyond 40 miles in one ride session yet, but I am far and away suffering less on shorter rides and commutes than before.
Thank you for your feedback.
1 of 1 customers found this review helpful.
Great Saddle For Me
I have bought 4 of these from bike tires direct. All Carbon or stainless steel and a titanium from a bike shop. When I started cycling I found it difficult to find a saddle that worked for me and I knew it could be expensive buying various saddles trying to find the right one. I bought my first Pro Stealth Saddle from bike tires direct because of their return policy. The saddle is firm but easy on the Buttocks. I buy the 152mm which gives me a little extra support to move around on the saddle when I need to change my position a little. I apply a leather saddle soap on the saddles when they arrive a after years and miles of riding they still look new. The cutout does a fantastic job keeping sensitive nerves off the saddle but just remember you still have to find the correct saddle position for you. In all orders from bike tires direct I have received my items within 3 or 4 days.
Thank you for your feedback.
Total Savings:
$1.35 (3%)
Earn $4.36 store credit
Total Savings:
$0.57 (3%)
Earn $1.84 store credit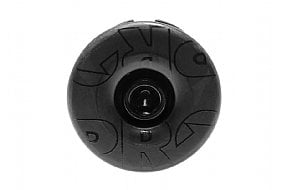 Total Savings:
$3.06 (17%)
Earn $0.74 store credit
Total Savings:
$1.80 (15%)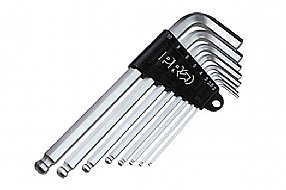 Total Savings:
$3.51 (13%)
Earn $2.34 store credit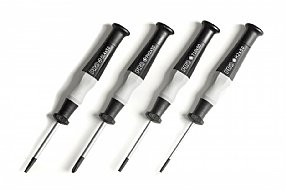 Total Savings:
$3.30 (11%)
Earn $2.67 store credit