PRO
Cycling Enthusiast
Los Angeles, CA
3 of 3 customers found this review helpful.
Comfortable Despite the Modest Padding!
I was getting punished by earlier saddles, except with a particular Selle I was once using (a great seat itself but heavy). I'm glad I made the jump to the PRO Stealth. It has the "Love Channel" cut out that I much appreciate, but as a heavier rider (235 -240 lbs) my expectations were rather modest about how it was going to work out. this was especially the case once I received it and saw how slim its profile was. There isn't a lot of padding there! But honestly, most of us road cyclist don't want a saddle that is bulky and pillowy ... in our way for pedaling action. I ride mostly on weekends, but do get in a bike commute to work once a week or more (15 -17 miles one-way). Well this saddle feels great on both so far! I haven't taken it beyond 40 miles in one ride session yet, but I am far and away suffering less on shorter rides and commutes than before.
Thank you for your feedback.
1 of 1 customers found this review helpful.
Great Saddle For Me
I have bought 4 of these from bike tires direct. All Carbon or stainless steel and a titanium from a bike shop. When I started cycling I found it difficult to find a saddle that worked for me and I knew it could be expensive buying various saddles trying to find the right one. I bought my first Pro Stealth Saddle from bike tires direct because of their return policy. The saddle is firm but easy on the Buttocks. I buy the 152mm which gives me a little extra support to move around on the saddle when I need to change my position a little. I apply a leather saddle soap on the saddles when they arrive a after years and miles of riding they still look new. The cutout does a fantastic job keeping sensitive nerves off the saddle but just remember you still have to find the correct saddle position for you. In all orders from bike tires direct I have received my items within 3 or 4 days.
Thank you for your feedback.
Cycling Enthusiast
Souderton, Pa.
4 of 4 customers found this review helpful.
Give saddle some time to see if you like
A saddle is one of the hard bike parts to find to your liking. I am an aggressive club cyclist about 6000 miles a year. I tried other brands, articles have talked about Power saddles, usually shorter length. I tried a couple but for me the shorter saddle hit me in an area that you do not want pressure. The Pro Stealth Saddle is 10 mm longer and solved the pain issue. You will need take your time finding position that agrees with you. The saddle cradles you (hence the reason for calling power saddle) feels like saddle gives you an area to hold you firmly to pedal with more power. The longer nose allows me to slide forward comfortably when needing more power to pedals. I ordered with stainless rails as I had issues on previous saddles with carbon rains. (breakingsplitting) Would be an almost perfect saddle if a little more flexibility. Maybe a carbon base. Padding makes comfortable. Weight is fine, to me comfort more important than saving an ounce or two. great saddle and price!
Thank you for your feedback.
2 of 2 customers found this review helpful.
Excellent saddle for aggressive female riders
I am an aggressive female rider. I am either in the drops or on the hoods. I have no use for the tops or ramps. When in the drops, I rotate my hips such that I have a flat back, and I bend my arms a bit to lower my body even more if on a short ride(20 miles), with a flat back so the soft flesh gets smashed into the saddle. This saddles cut out alleviated that problem perfectly, and much better than any other saddle I have ever owned. The wide, stiff, nose provides great support with enough real estate to be comfortable. The downside is - I am petite (52, 106 lbs, all around athletic build) - my thighs, with a lightweight chamois, do rub oh so slightly on that wide nose. I have never before had that happen with a saddle. The short nose is great for sprints, off the saddle and in the drops. I am always hopping or sliding around either by choice or by saddle (it actually bugs me) but my bum rarely moves on this one. I feel no need and the saddle doesnt make me slide. I love this saddle. it is by far the most comfortable saddle I have ever ridden. Absolutely love it. So glad i bought it.
The saddle detail This seat has a little padding(perfect amount), it is not rock hard. The profile of the seat is flat. It has very little curvature through 65mm at the back edge of the saddle. The widest part of the saddle is 150mm (at the widest part of the triangular shape). The cut out is approx. 40mm at the widest point, which is at the back end, with a length of 130mm cut thru cutout but approx. 170mm functional cutout (the front part continues with a depression). The nose is wide! - at 50mm back from the front edge it is 50mm wide. it is fat.
Thank you for your feedback.
Total Savings:
$5.00 (2%)
Earn $24.50 store credit
Total Savings:
$1.40 (2%)
Earn $6.85 store credit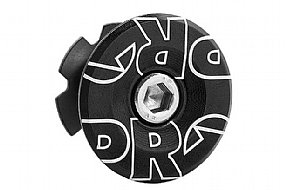 Total Savings:
$1.80 (15%)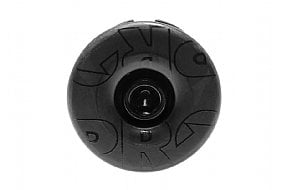 Total Savings:
$1.80 (10%)
Earn $0.80 store credit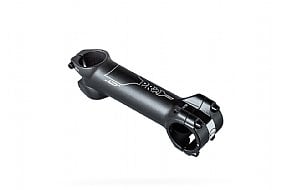 Total Savings:
$6.00 (15%)
Earn $3.39 store credit
Total Savings:
$26.40 (12%)
Earn $19.35 store credit