PRO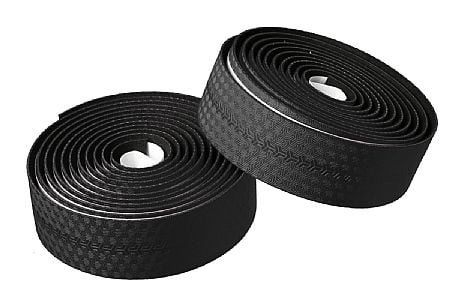 Cycling Enthusiast
Los Angeles
Better Than Anticipated
There are sooo many choices for bar tape available and I haven't yet developed a preference. My focus was choosing tape that would be comfortable and of good quality, something that would work well for longer durations rides. I didn't want anything that was going to be too thick and decided to try tape that was around 2-2.5mm. The PRO Race Comfort tape seemed to fit the bill and seeing how it's a Shimano product, I was confident this would be a good choice. So far, my longest ride has been 6+ hours and I can confidently say, the PRO RC tape does the trick, very pleased so far. As far as durability is concerned, we'll wait and see as it's been only one month. FWIW, the tape roll was long enough to wrap my 42cm wide ergo (not round) bars. Price was very reasonable and shipping was typically fast. So far, so good. Plenty happy with my choice.
Thank you for your feedback.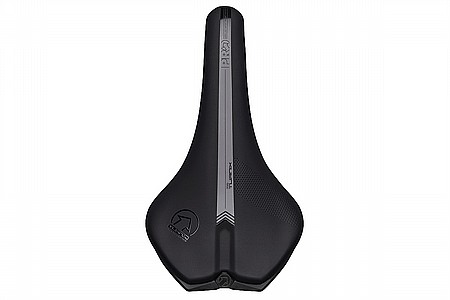 Cycling Enthusiast
New England
Great Saddle, Good Size Choices
Using the Narrow width (132mm) on road bikes. Firm but not overly hard, with tough material that won't scratch easily. Saddle has moderate side-to-side curve that I find comfortable. Good cushioning particularly in nose. Two other widths and also comes in a cut-out design. The Inox rails extend down more than needed for a single-bolt seatpost but works well with my Thomson post that has a taller clamp area. The mounting area of the rails could be a little longer.
Thank you for your feedback.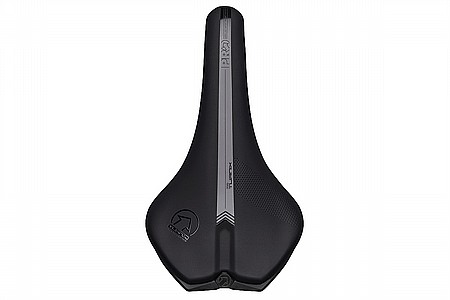 Cycling Enthusiast
New England
Good Design, Well Made, Three Sizes
Picked up a B-stock version for a bargain. I like the design because of the curved side-to-side profile and the length for sliding forward when I want. The saddle rails allow easy adjustment of any seatpost with side bolts, but the rails could be longer for more fore-aft adjustability. Moderately firm, well made and my narrow version weighs 213g. Good to see three sizes available - the Narrow (132mm width) is one of the best saddles under 140mm in width.
Thank you for your feedback.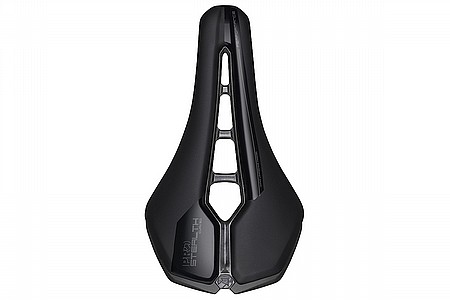 Competitive Racer
Durango, CO
1 of 1 customers found this review helpful.
Closest thing to heavenly buns
Like many riders, been in a constant search for that "perfect" saddle to feel right. Experimented with over 30+ saddles over the many years and when I tried this Pro Stealth Curved....I felt like I finally found something that works, feels good, is lightweight, and keeps me from numbness in the Nether-regions and also doesn't create tingling in my legs after 20 min of riding due to pressure on inner thighs. PRO has quality construction, nice supportive padding w/o being too firm like Fizik, and looks cool. Round rails have a nice amount of fore-aft adjustment and are plenty strong. Saddle nose still has enough length to move forward comfortably on for steep climbs. I set saddle nose level so tail swoops upward and then I have something to push against. After first ride, I did detect slight movement in shell nose on rail, but it has not worsened or made any noises so far after hundreds of MTB miles. In fact, I like saddle so much, I bought another for my CX bike.
Thank you for your feedback.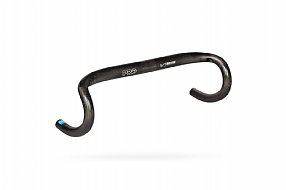 MSRP: $449.99
Total Savings:
$150.00 (33%)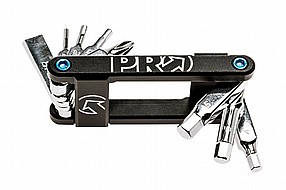 Total Savings:
$7.50 (30%)
Earn $1.39 store credit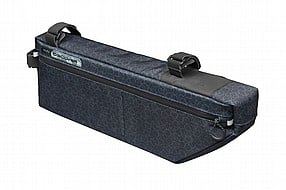 Total Savings:
$20.00 (25%)
Earn $2.99 store credit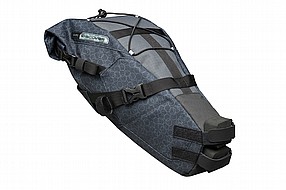 Total Savings:
$25.00 (25%)
Earn $3.74 store credit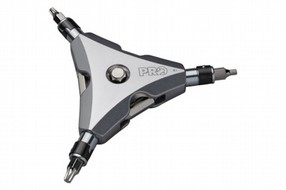 Total Savings:
$8.80 (22%)
Earn $2.49 store credit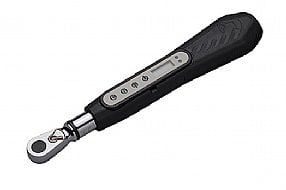 Total Savings:
$54.00 (21%)
Earn $5.87 store credit
Total Savings:
$5.10 (17%)
Earn $2.48 store credit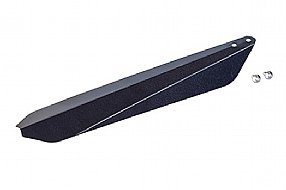 Total Savings:
$1.65 (15%)
Earn $0.28 store credit