Ortlieb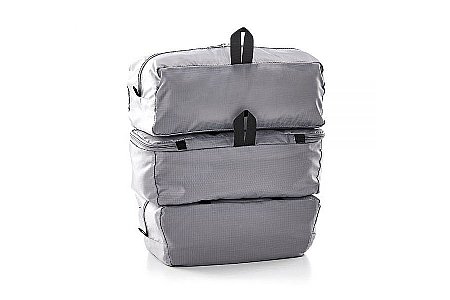 Cycling Enthusiast
Vermont, Worldwide
Not just for Ortlieb Panniers
When I'm not cyclotouring, I live in a VW bus. And I'm a picky old bastard, not easily impressed, but Ortlieb did it again.
On tour, these cubes replaced an assortment of ill-fitting stuff sacks. Perfect fit means I can pack more in the same space, or pack the same stuff smaller. I tried two sets, then got four. It is easier than ever to find stuff, even in the dark. I wish I had these sooner than I did. My tent fits in one, my sleeping bag in another, and so on through the kitchen, toiletries, spares, rain gear, office, etc.
Back home in the VW, the cubes have revolutionized my organization. I have other cubes, made for suitcase travel, but they don't compare in quality or design. These stack nicely and are the right size for my merino tops and bottoms, socks, sweaters, shells, you name it. Again, I can find black clothing items in the dark.
12 similar-looking Ortlieb cubes COULD make finding stuff harder. I keep a representative item in the net pocket, identifying the contents (by feel if necessary) and sometimes offering a quick grab. I don't baby any of my gear, and these nearly weightless items look brand new after lots of use. If they were lost or stolen, I would immediately replace them.
Thank you for your feedback.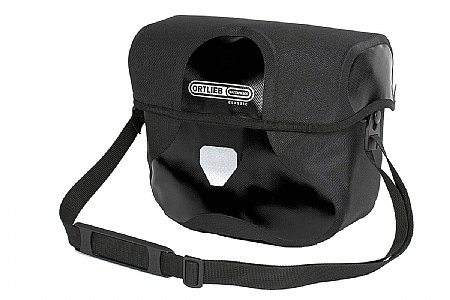 Cycling Enthusiast
Melbourne, FL
Right size front bag
Arrived as planned. Paid special attention at the detailed installation instructions and everything went smooth. The mounting system is especially clever and enables to install / remove easily. It is the right size to bring a few things without having the tendency to overload it. Think of your front light ahead before ordering. I slightly moved my handlebar mounted light
Thank you for your feedback.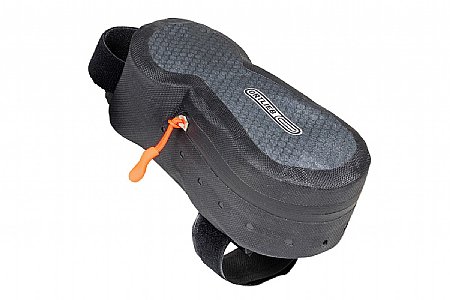 Cycling Enthusiast
Crescent City, CA
Roomy storage
I basically like the pack but I do have some considerations. First, I would recommend Ortlieb use a double zipper. The single zipper pull, pulled closed to the side, would hit my leg with each pedal stroke. Second, for better and worse, the pack is wide. Initially I installed in one the top tube at the head tube and then changed it to the top tube at the seat tube. Neither position worked out because my thigh would hit the bag when it was in the front and I was out of the saddle, and it would hit my thighs with every pedal turn when it was attached to the seat tube. I mounted it on the down tube connected to the head tube. That has worked but I did remove the front water bottle cage. They would both fit in the space, but it was tight, making it hard to access either one.
Thank you for your feedback.