Ortlieb
Cycling Enthusiast
New Hampshire, USA
Great Bag! Mount is Lame.
This bag is excellent. So sturdy and smart-looking. I like the magnetic closures.
What I do not like is the mounting system. First of all, I do not like that Ortleib no longer includes the mount with the bag, yet they didnt lower the price to reflect that, so that for a $100 bag, you need to spend another 30 bucks. In my case, despite following the instructions to the letter, I just could not get the mount tight enough to not droop during a ride. My friends and daughter also have had the same issue.
The problem was resolved by buying a Klickfix mount for another $35, so for a handlebar bag that should have been well under $100, I wound up spending about $170. Beware of this, and dont get the Ortleib mount.
Thank you for your feedback.
Cycling Enthusiast
West Bend, WI
1 of 1 customers found this review helpful.
Great for use with water bottles and leg clearance plus waterproof
I use this bag on my 2021 Diverge Expert and it is a perfect fit much like the advert photo. I bring it on rides that tend to be event or overnight based, where having some extra stuff makes sense. Biggest use is daily on Ragbrai, it is perfect. Wallet, food, tube, portable power, rain jacket, and more..... Allows me to remove my saddlebag altogether. It doesn't have to be full to remain out of the way.
The zipper is snug when opening, but it is a waterproof secure design. The profile is narrow and the reason I picked this bag over others that had straps or flaps sticking out. I've got no patience for stuff rubbing my legs while riding. The first bag delivered was split at a seam or glue weld, a replacement was sent right from BTD ahead of my return, so I had what I needed before Ragbrai. Excellent service and great product.
Thank you for your feedback.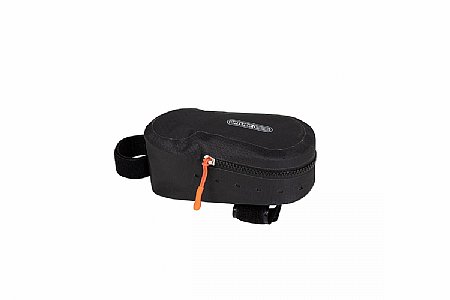 1 of 1 customers found this review helpful.
Spacious, fully waterproof, durable zipper
Great bag and I've bought a couple more now so I don't have to move it across bikes. It is spacious, waterproof, and has a truly durable zipper (unlike so many others). It can move around a little bit if you don't cinch it down sufficiently, and can bump the knees depending on your Q factor and riding style. Those nitpicks aside, I prefer this bag over many alternatives I've tried, and that is a long list!
For the other reviewer with the quality issue. I own quite a few Ortlieb bags by now, and all have been good quality with one exception on a different style bag. For that case Ortlieb handled the replacement expediently.
Thank you for your feedback.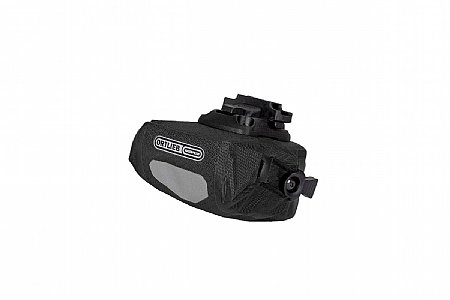 The best saddle bag
I love using this saddle bag, the 0.5 liter size is just big enough and the mount is much better than Velcro straps - I no longer have to worry about my seat post getting scuffed up. I have a Cambium carbon saddle and it is a little tricky getting the mount to stay in place but not that big a deal, I was just surprised at how much I had to tighten the screws. The convenience of this saddle bag is a bonus, being able to slide it out of the mount rather than undoing Velcro straps is quite nice.
Thank you for your feedback.
Total Savings:
$50.00 (25%)
Earn $7.50 store credit
Total Savings:
$70.00 (25%)
Earn $6.30 store credit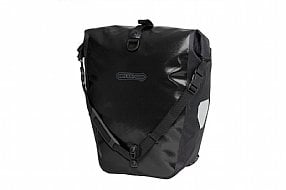 Total Savings:
$30.00 (25%)
Earn $4.50 store credit
Total Savings:
$21.25 (25%)
Earn $2.55 store credit
Total Savings:
$45.00 (25%)
Earn $6.75 store credit
Total Savings:
$47.50 (25%)
Earn $7.12 store credit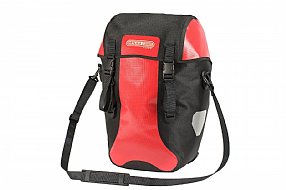 Total Savings:
$57.50 (25%)
Earn $8.62 store credit
Sale
Low as
$127.50-$135.00
Earn $6.37 store credit