Ortlieb
Cycling Enthusiast
Traverse City, Mi
2 of 2 customers found this review helpful.
Best Saddle Bags I've Ever Used
I'll often use just one bag but adding the second one is beneficial for balance. These bags are so easy to put on and take off, seal contents completely and carry a lot of stuff! Here in Michigan, I will pick up deposit cans & bottles while cycling secondary roads (10 cents each) and use one bag for such while clothing & tools occupy the other bag. I just turned in 240 cans at the grocery store. Not a bad return for cycling the countryside, while enjoying the scenery and the healthy exercise.
Thank you for your feedback.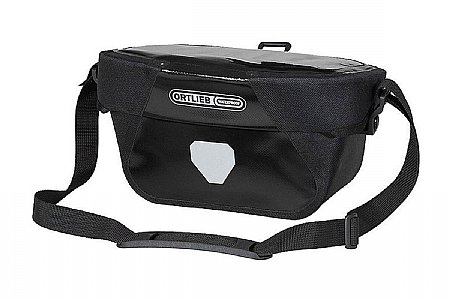 Cycling Enthusiast
Seattle WA
Great bag got better
I wore out an earlier version of this bag - like 20+ years old and lots of international touring! One problem with that bag was the metal snaps used to secure the lid became very hard to open. The new bag uses magnets which is a big improvement. I also really like the bright yellow treatment. 'Conspicquity' is very important to me - be seen! One thing I don't like about the new design was the elimination of the front mesh pocket - handkerchief holder! But I was able to salvage my old pocket and get it to fit on the new bag with a little scissor work and prying the plastic pieces that hold the new bag together.
Thank you for your feedback.
1 of 1 customers found this review helpful.
Very study panniers
Have used several times now. First use was on a multi-day mountain bike-packing trip. Wet, rough trail with a lot of brush overgrowth. Lots of bike pushing due to poor trail conditions. But, through all the overgrowth hitting these panniers and the very wet, rainy conditions, I never once had a problem with these panniers. They stayed put on my rack until I wanted to remove them, and the contents stayed dry inside. No complaints. Worth the price.
Thank you for your feedback.