Oakley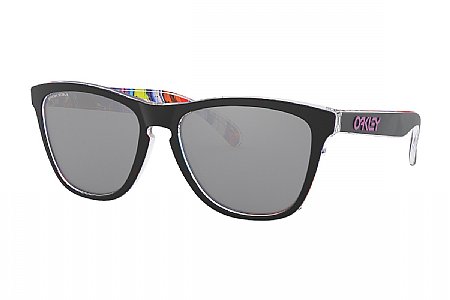 Cycling Enthusiast
Pico Rivera, CA
Lightweight unique deceptive styling, conversation piece
I found these Oakley Frogskins sunglasses on sale and decided to buy them because of the multi dimensional look to then. Its like a mesh of three different styles in one. I had previously considered the black frogskins and this seemed like the best of both worlds. From the front they look black. From the side the lens frame looks clear with black arms. The business side of them on the inside has this wonderful artwork that is really unique. I get lots of complements as the various aspects of this sunglasses become apparent.
Thank you for your feedback.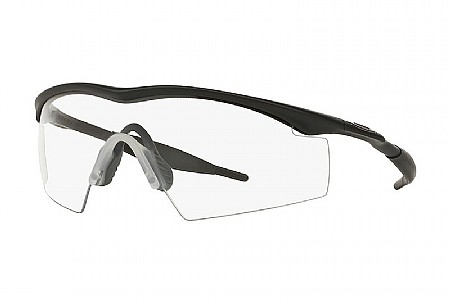 Casual Cyclist
san francisco bay area
just like i remember
had a pair of these maybe 20 years ago, but they got scratched from playing sand vb, and the temple broken from being stored in a duffle bag. the nosepiece is much better than post-and-pad ones, for me, anyway.
the grey cuts enough sunlight and the sunglasses keep wind out of my eyes (biking). the only issue is the bottoms of the lenses rest on my cheeks. there was another similar version with slight cutouts at the bottoms that might have helped with that, but don't see them on the site anymore.
Thank you for your feedback.
Buy this helmet!
I bought this a few months ago, and today i am so glad I did. The husband and I went on some mtb trails in Muscatatuck this afternoon, and I misjudged my descent at the end of the tail. I should have gotten off and walked my bike down, it was a bit steeper than I usually go, but i said to myself "Why not? The end is right there, you got this." I did not, in fact, have this. I hit a large rock, and flew like a bird straight over my handlebar. If not for this helmet, I might not even be able to write this review. After a few moments to assess my damage, I was able to ride my bike away with only minor road rash and a scraped up hand. I wish I could post pictures of the indent in my helmet, it's crazy to think that could have been my skull... buy this helmet folks. It's cheaper than a visit to the ER or a funeral.
Thank you for your feedback.
1 of 1 customers found this review helpful.
Great for cycling
I got these to replace an old pair of Oakley Flak 2.0. I use the Oakley Plazma for XC MTB & downhill MTB. What I like most is that I can use them instead of goggles at the bike park for downhill. They breath better than goggles but still do a really good job keeping out dust. And for some reason, my sweat rarely gets on the lenses. They fit perfectly in a full face helmet too. Have never had an issue using them for XC either. I�ve used Oakley sunglasses for a long time & these are by far the best pair I've had for cycling, especially downhill with a full face helmet.
Thank you for your feedback.
MSRP: $19.99
Total Savings:
$11.00 (55%)
Total Savings:
$87.50 (35%)
Earn $8.12 store credit
MSRP: $59.99
Total Savings:
$28.00 (46%)
MSRP: $44.99
Total Savings:
$20.00 (44%)
Total Savings:
$80.01 (44%)
Earn $4.99 store credit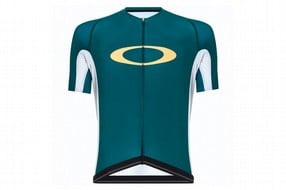 MSRP: $109.99
Total Savings:
$69.00 (62%)
Past Season Colors
Earn $6.75 store credit