Oakley
Eye catching!
These glasses are definitely head turning. The throw back good looks and fun colors are sure to get people's attention. I've received tons of compliments on these, both on and off the bike.
They fit as your expect if you're coming from the regular Sutros, but I think I prefer the sweep design even more as they're far less boxy on the face.
The end result are frames that can be worn while off the bike without looking as full on as usual. Don't sleep on these, they're awesome!
Thank you for your feedback.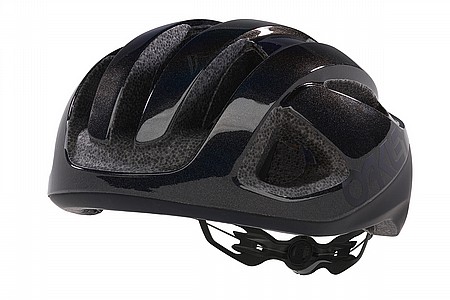 Cycling Enthusiast
Pittsburgh, PA
Nice Helmet
Nice lightweight helmet for road cycling. very good ventilation. Purchased to replace aging Bell helmet. Wanted to go with the MIPS for safety. Was looking at Giro but this helmet came up as a Deal of the Day on BTD and for the price I thought would take a shot with the Oakley AR03. The BOA system works very well. One of the selling points on this helmet from other reviewers was the comfort compared to other brands. This helmet is very comfortable. It does not grab your hair like other brands I read about. You hardly notice you have it on. Only complaint is the strap. I love the material and the thin size but it will not stay in a tight position. It keeps moving to a looser position. I deducted one star for the strap issue. Otherwise very happy with this helmet!
Thank you for your feedback.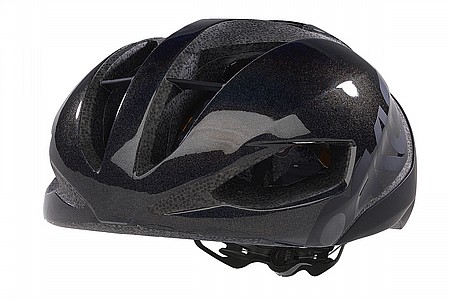 Cycling Enthusiast
Pacific NW
4 of 4 customers found this review helpful.
Love the ARO5. In fact, I own two different colors!
Currently using the ARO5 in both Dimension Data Green and Galaxy Black. Previously wore a Giro Interceptor or Specialized Air Force 3 but decided an upgrade was in order, since I'm now cycling 5-6/days weekly. MIPS system provides great peace of mind, sure hope it's never needed! Oakley's ARO5 BOA adjustment accommodates my Oakley Blade sunglasses perfectly. When removing my blades they fit into this helmet's forward vents like a glove. Rear dial tightens/loosens easily resulting in easy adjustments to ensure comfort on the go. Would totally purchase again but just have a few considerations to share: 1) Price - some sources want MSRP but watch for sales 2) Counterfeits - YouTube has videos showing how to identify genuine products, so pay attention to details while steering clear of those one-off sellers abroad or anything that looks suspicious from an individual who might try to offload their knockoff; 3) Large Vents - recommend installing an inner mesh that affixes with velcro, if autumn gnats are a thing in your neck of the woods; 4) Profile - ARO5 sits a bit high and round giving that ever so slight mushroom look, although not profound as other helmets this model is not entirely streamlined. Not a deal breaker for me but could be for some, especially if buying online without the ability to fit-test at your local store. Simply search the internet for pics to ensure you're happy with aesthetics.
Thank you for your feedback.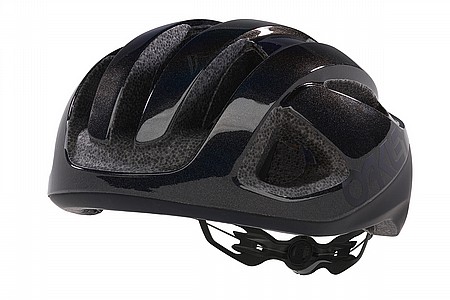 1 of 1 customers found this review helpful.
Finally, a helmet that fits!
I have been cycling for more than 30 years, and during that time I have put up with many ill fitting helmets from many different brands. A small rides too high on my head and a medium falls down too low on my forehead and pushes my glasses down my nose. This happens no matter how I adjust them. I resorted to using zip ties to attach foam inside the helmets for a better fit. The height adjustment in the Oakley helmet solved this problem. I love it.
Thank you for your feedback.
MSRP: $19.99
Total Savings:
$13.00 (65%)
MSRP: $200.00
Total Savings:
$110.00 (55%)
MSRP: $120.00
Total Savings:
$60.00 (50%)
MSRP: $180.00
Total Savings:
$90.00 (50%)
MSRP: $250.00
Total Savings:
$130.00 (52%)
MSRP: $40.00
Total Savings:
$20.01 (50%)
MSRP: $30.00
Total Savings:
$11.01 (36%)
MSRP: $60.00
Total Savings:
$30.01 (50%)