NiteRider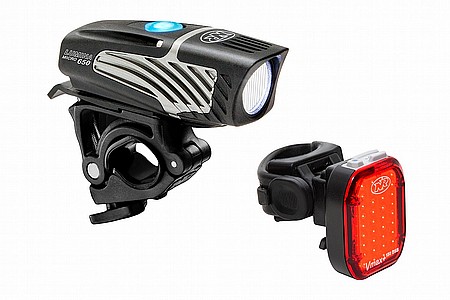 Bright, long lasting
I�ve had this set for several weeks now. The headlight is a bit heavy (120g without the mount), but it is bright. The tail light is much lighter (36g w/o mount) and has a nice variety of flashing options. I use the lights as daytime running lights on my road bike, so can�t speak as to how they perform for night rides. The lights last for 4 hour rides in flashing mode and guessing they would possibly go twice that when new. Both lights highly visible in bright sunlight.
Thank you for your feedback.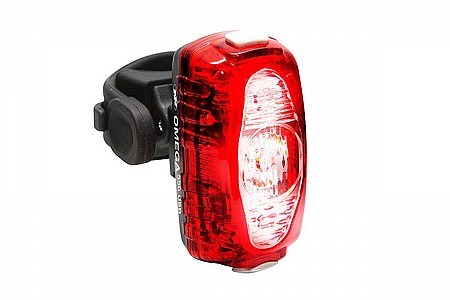 So powerful
This light is so powerful during the day. My initial buy was the Exposure MK3, but I read plenty of reviews on it and decided to pass. My second was the Cygolite hypershot. But read too many mix reviews on the durability of it. I decided to go with niteride because many ppl recommended the brand to me on Reddit for long cycling rides during the day. I needed a rear light that would last 6-9hrs. This thing is extremely powerful and also battery is very efficient depending on what setting you have it.
Thank you for your feedback.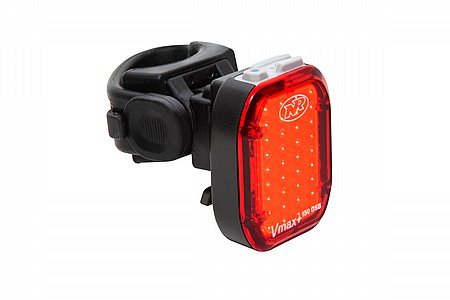 Cycling Enthusiast
Southern California
Truly Great Rear Light
I bought the NiteRider Vmax+ 150 after taking a few recommendations from a BTD staff member. This replaced a Knog that died on me way too soon. The NiteRider is incredibly bright - seriously bright, and it always gets turned on when I have to share the road, especially on Pacific Coast Highway and I need to trust that I am visible to motorists. The light is very easy to activate while riding with a one-touch button, and has an array of different patterns to choose from. The NiteRider charges via a USB-C, which is nice since everything on my desk uses modern USB-C connectors. I could not give this light a higher recommendation, it has been great so far.
Thank you for your feedback.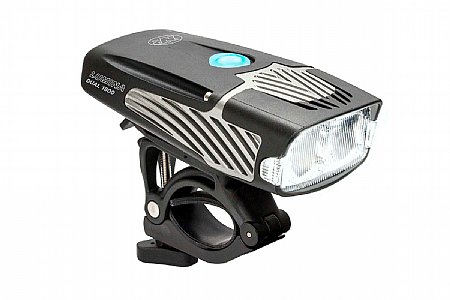 Cycling Enthusiast
South Florida
A Lumina with street cred.
I take fast and long rides on an E bike. Urban and suburban intercity riding.
I've used Lumina lights for years. They're pretty much indestructible, but lacking in some features for street use.
This one has those missing features.
1- A wide beam that lights up a whole traffic lane.
2- Side marker light feature. Reflectors don't work in the dark, lights do.
3- A fluted lens so oncoming traffic isn't looking directly into the bright LED.
4- A fast day strobe setting. A slow strobe makes traffic think you're moving slow. Faster is much better for fast riding.
5- Easily removed from the bike. if you don't take it with you, somebody else will. A little bit chunky in the pockets.
Quality ,performance, and features are all there. NR Luminas have never been cheap. Even at a discount this is a pricey light. For daytime rides I take a smaller Lumina. The really old ones have an even faster strobe. But for night rides this is hard to beat. FWIW I have Luminas over 10 years old that still work.
Thank you for your feedback.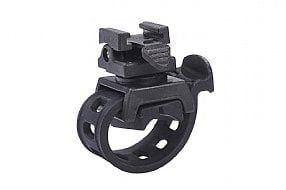 Total Savings:
$2.50 (25%)
Earn $0.37 store credit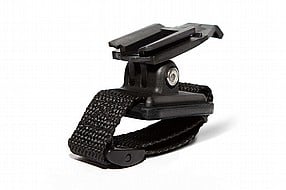 Total Savings:
$3.75 (25%)
Earn $0.33 store credit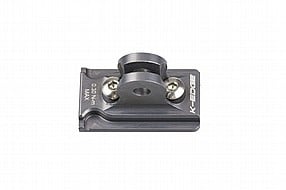 Total Savings:
$5.75 (25%)
Earn $0.51 store credit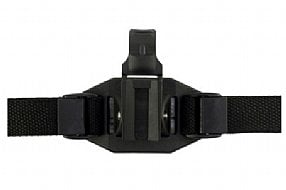 Total Savings:
$3.75 (25%)
Earn $0.44 store credit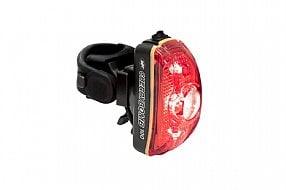 Total Savings:
$6.25 (25%)
Earn $0.93 store credit
Total Savings:
$3.25 (25%)
Earn $0.48 store credit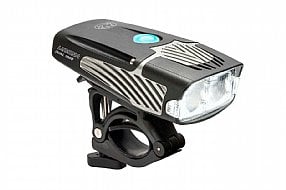 Total Savings:
$45.00 (25%)
Earn $6.74 store credit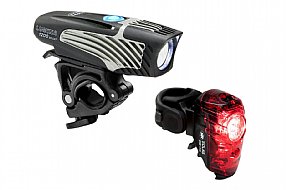 Total Savings:
$42.50 (25%)
Earn $6.37 store credit