NiteRider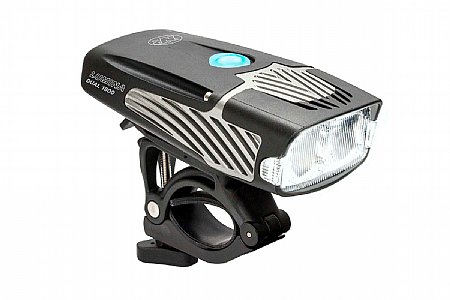 Cycling Enthusiast
South Florida
A Lumina with street cred.
I take fast and long rides on an E bike. Urban and suburban intercity riding.
I've used Lumina lights for years. They're pretty much indestructible, but lacking in some features for street use.
This one has those missing features.
1- A wide beam that lights up a whole traffic lane.
2- Side marker light feature. Reflectors don't work in the dark, lights do.
3- A fluted lens so oncoming traffic isn't looking directly into the bright LED.
4- A fast day strobe setting. A slow strobe makes traffic think you're moving slow. Faster is much better for fast riding.
5- Easily removed from the bike. if you don't take it with you, somebody else will. A little bit chunky in the pockets.
Quality ,performance, and features are all there. NR Luminas have never been cheap. Even at a discount this is a pricey light. For daytime rides I take a smaller Lumina. The really old ones have an even faster strobe. But for night rides this is hard to beat. FWIW I have Luminas over 10 years old that still work.
Thank you for your feedback.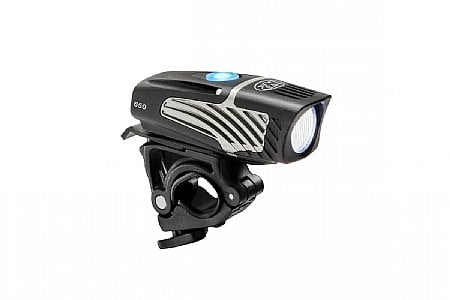 Competitive Racer
BlueRidge Mountains NC
A great all-around light
My wife and I have had great luck with NiteRider lights for many years. This particular model is great for daytime riding but has enough lumens to get us safely through the many short tunnels we encounter here in the western NC mountains. K-Edge also makes a trick little adapter mount that slides on and allows this light and several others to be mounted to common Garmin or GoPro mounts, which frees up bar space and makes for a clean look.
Thank you for your feedback.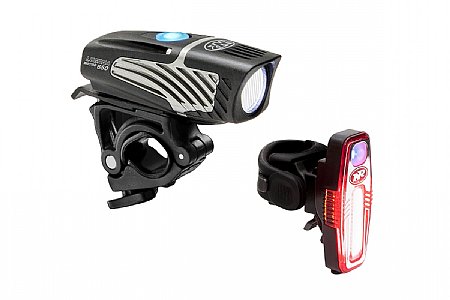 1 of 1 customers found this review helpful.
Good Light Set
I purchased the light set for safety when riding home on the streets at dusk/early night. The front light is more of a "to be seen" light, and not a "to see" light, though it is definitely bright enough to see larger, more notable road hazards in front of you with the light angled down (but small tire hazards could be missed). The tail light is perfect for my purpose and very visible in any of the flashing modes, both during the daytime, and especially as the sun goes down. Happy with the purchase, for its intended purpose.
Thank you for your feedback.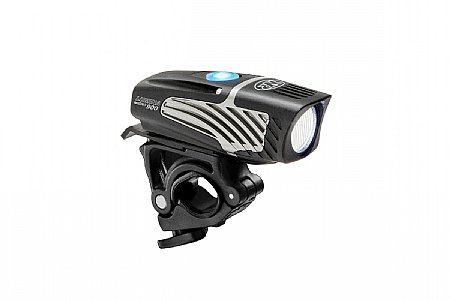 0 of 1 customers found this review helpful.
Nice and Small Plenty Bright
Like:
Light Weight, small form factor
USB Rechargeable
Bright mostly kept on medium
Battery life enough for 2 hr ride kept mostly on medium.
Dislike:
Wider than regular lumina lights interferes with bike computer
Black color, wish it was a brighter color so it's easy to find in case it falls off.
Would buy again
Thank you for your feedback.