NiteRider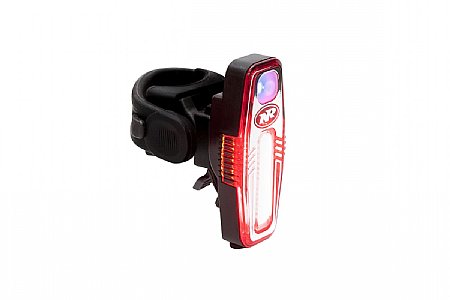 4 of 4 customers found this review helpful.
Awesome rear light!
You're not going to find a better rear light for the price! This is my second of these lights, highly recommended. Bought my first one 5yrs ago, and it was working great until I lost it after hitting a pothole on the road a couple months ago :( I think this may have been due to a partially worn-out clip on the seatpost mount. The seatpost mount and the small piece of rubber that covers the micro-usb port (snapped off after a couple years) are the only weak points I've noticed, so just be aware of those - I'm trying to be extra careful with those parts on my new light now. The light itself is great, though - love the usb re-charging and the 6 different settings, especially the 3 flashing ones - great for riding day and night.
Thank you for your feedback.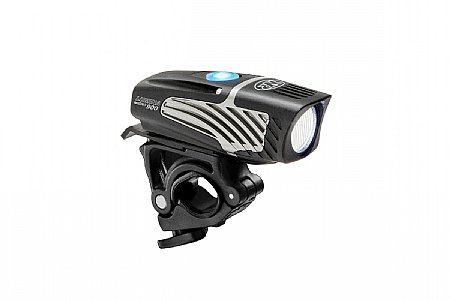 Nice and Small Plenty Bright
Like:
Light Weight, small form factor
USB Rechargeable
Bright mostly kept on medium
Battery life enough for 2 hr ride kept mostly on medium.
Dislike:
Wider than regular lumina lights interferes with bike computer
Black color, wish it was a brighter color so it's easy to find in case it falls off.
Would buy again
Thank you for your feedback.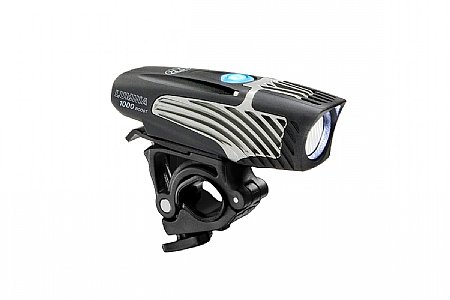 Cycling Enthusiast
Georgetown, Texas
4 of 4 customers found this review helpful.
Nice Bright Light
I use this light principally as a daytime running light in the flashing mode. It is bright enough to be seen during the day. I have it mounted under my Garmin on an out front mount with a go pro mount underneath. I usually recharge it after two rides, which usually equals about 6 - 7 hours of riding time. I can recharge it without removing it from the mount, which is convenient. History tells me, based on two previous NiteRider lights, that the battery will only last about two years.
Thank you for your feedback.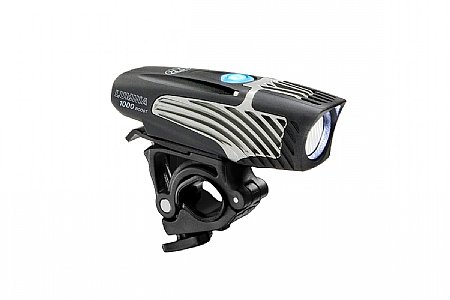 Cycling Enthusiast
Tampa, Florida
1 of 1 customers found this review helpful.
Outstanding Lighting Companion for Night Riders
I purchased this light for its lumen output and was not disappointed. This light provides a nice wide beam of light that sufficiently light the path in from of you. It is highly visible even in daylight conditions. In fact some on coming pedestrians shield their faces if the light is aimed at them. This unit is sturdy and construction quality is outstanding. The intermittent pulse light is very useful when riding in twilight conditions. This light easy to install, charges up quickly and a fairly good value. You get what you pay for. In fact its the first item I remove from my bike when I leave it unattended.
Thank you for your feedback.