Maxxis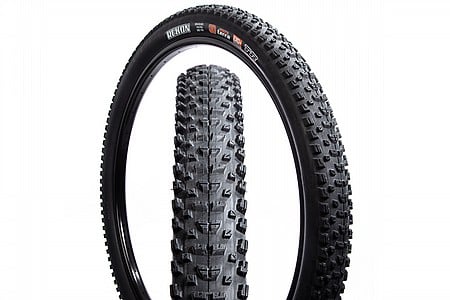 Cycling Enthusiast
Rural NorCal
1 of 1 customers found this review helpful.
Overweight and Undersized
I've good luck with Maxxis MTB tires in general, and have never had any issues mounting them tubeless on various widths of WTB KOM rims, so I thought the Rekon 29x2.8 would be a good fit for the front of my rigid Jones LWB, since the Maxxis Chronicle 29x3.0 has been discontinued. My sample came in at 995g, well over the claimed weight of 919g. Several weeks after mounting the tire measures 2.56" casing width, and 2.61" outer knob width on an i35 rim, well under the claimed 71mm/2.79" width. That said, the ease of tubeless setup, the durability, and good availability keeps me coming back to Maxxis MTB tires.
Thank you for your feedback.
0 of 1 customers found this review helpful.
Good grip and GREAT durability
Trails in Utah vary from hard pack dirt to loose gravel to rock, rocks EVERYWHERE. I have come down gravel and loose switchbacks and am always impressed at the grip these give in the loose stuff. When bouncing off rocks, they have never failed; they can take a beating and keep rolling. The rubber is a bit soft (great for grip, not great for long-life), but I still get a good 1000 miles out of them I am using the (relatively) lightweight EXO version and when I compared them to other tires, the weight is surprising!
Thank you for your feedback.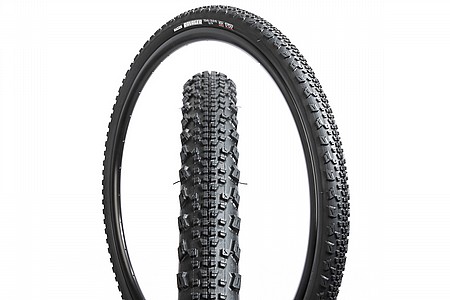 1 of 1 customers found this review helpful.
Good casing, questionable tread
I had been riding Ramblers front and rear, but wanted to see if a little more tread up front would help with control in loose, dry conditions. It did have a bit more control when cornering on sand or loose dirt, and as a front tire it seemed to roll pretty well on hardpack and pavement. But when riding on loose over hard, or in deeper sand, the tire just seemed to grab on the surface and burrow down into the ground. This was particularly noticeable when transitioning from a hard surface to loose while at speed, Ramblers seemed to float over the surface. The Ravager would grab on, burn off several MPH, and then plow its way through the sand. I will not be buying another.
j
Thank you for your feedback.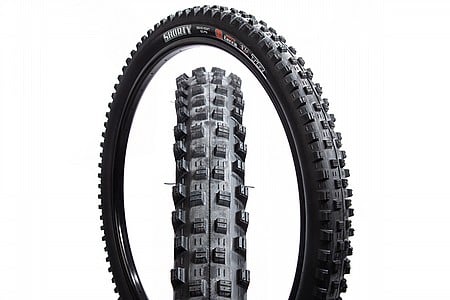 Exceeded my expectations
Been aware of this tire for years as I'm die hard WC DH fan. Never really felt the need for full wet/mud tires as nor cal has been in and out of drought for the past decade and I don't love mud when we do get rain. This year with the ebike I am riding a ton and we've had tons of rain so perfect need/opportunity to try a real mud tire without going full Wet Scream or Dirty Dan. The shorty delivers. Max grip, avoids packing up, tons of cornering and breaking confidence in the wet loose slick mud.
10/10 will buy again.
Thank you for your feedback.
Total Savings:
$7.50 (60%)
Earn $0.25 store credit
Total Savings:
$9.95 (22%)
Earn $1.75 store credit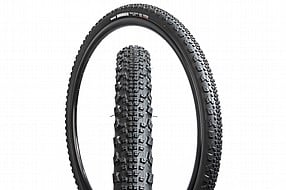 Total Savings:
$7.00 (10%)
Earn $3.15 store credit
Total Savings:
$1.00 (10%)
Earn $0.90 store credit
Total Savings:
$7.00 (10%)
Earn $3.15 store credit
Total Savings:
$7.00 (10%)
Earn $6.30 store credit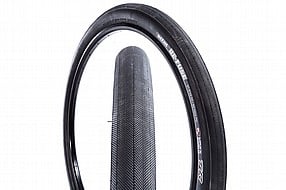 Total Savings:
$7.00 (10%)
Earn $3.15 store credit