Maxxis
Gravel Buster!
I ride gravel in the Flint Hills on some gnarly roads and have never had a flat riding the 42mm 120 TPI EXO tubeless at 30-40 PSI, depending on conditions. Just purchased my third set to ride a second Unbound Gravel 100 this year. The tires are easy to mount and seal, although I do use an air compressor to seat the bead. The tread provides good combination of traction and speed. Tire wear is probably average, but these came on my original gravel bike and I do not have anything to compare against.
Thank you for your feedback.
Cycling Enthusiast
Midwest
6 of 7 customers found this review helpful.
Go to Gravel Tire- 100mile and 100K midwest gravel
Love the 40m Ramblers. The first set was bought about 2 weeks before the first DUSTBOWL gravel event in Indiana in 2021, about 70 of 100 miles of "driveway" gravel, this isn't Flint Hills sharp stuff, but it's got some volume... Tires were PERFECT! Ran them between 36-40 psi.
I rode those tires the rest of the season. When cold and wet conditions threatened the Rough Road 100k I decided to run them for that event too. Probably didn't need the tread for the mostly road event, but when the rain hit on a 9 mile dirt trail section, I was much more confident with more grip, rode them through last spring. Overall I put about 2000-2200 miles on them, rotating them once, ZERO flats, ZERO issues... perfect. The tread is pretty worn now, keeping them as backups. New pair is coming.
Thank you for your feedback.
Cycling Enthusiast
Cedar Park, Texas
4 of 4 customers found this review helpful.
This is perfect tire for my off road ride.
I have installed these tire 700X40 on Rolf Hyalite carbon wheels, internal width 23mm, for gravel/off road rides. I was very surprised how easy they are to install, with bare hands. Much more surprised how they hold air. I had them for about 2 weeks riding around neighborhood without any sealant and pressure did not go down. Finally, before going for a Trail ride, i decided to add sealant. Of course no air loss at all, even after 3 weeks.
Bike tires direct? No need to tell. Like always, The Best in customers service.
Thank you for your feedback.
Competitive Racer
Fort Collins, CO
Robust Trainer
Have a few hundred CO winter road miles on these so far. They roll nicely and feel very robust. They're a little on the heavy side, but that kinda makes sense for a training tire. I think I found my long-term training tires.
Thank you for your feedback.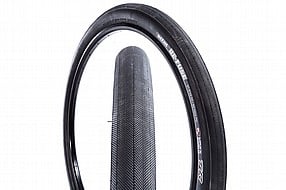 Total Savings:
$7.00 (10%)
Earn $1.89 store credit
Total Savings:
$7.00 (10%)
Earn $2.52 store credit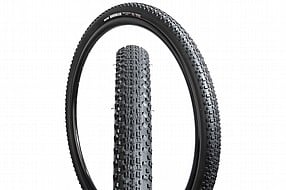 Total Savings:
$7.00 (10%)
Earn $1.89 store credit
Total Savings:
$7.00 (10%)
Earn $3.78 store credit