Maxxis
Competitive Racer
Tijeras, NM United States
Light and fast but...
Was training on a heavier GK+ tire set all year and then switched over to a set of the Maxxis Receptor's to gain speed from the weight savings. Wow what a difference the weight loss made. Pleasure to climb and acceleration is punchy as anything gravel oriented. Over the long 4th of July weekend I took these out on a 230 mile training lap for a bikepacking race over parts of the Tour Divide route in northern NM and southern CO. Came in hot to a short rocky descent and bang - front blow out. I had gotten used to hammering through whatever conditions were in front on me when running the Gravel Kings. These tires are nowhere near as stout. First flat I've had in over 2.5 years. That being said my line choice was poor, I hit hard enough to dent the rim, and both watter bottles went flying out of their fork mount cages.
Frankly, not sure if any tire except maybe a Maxxis DHF would have made it through this hit. Question is do I get another one of these Receptor's or put my Gravel King's back on for the peace of mind?
Bottom line: if you wanna rip your gravel bike like you're on a 130 mm travel all-mountain rig this is not the tire for you.
Thank you for your feedback.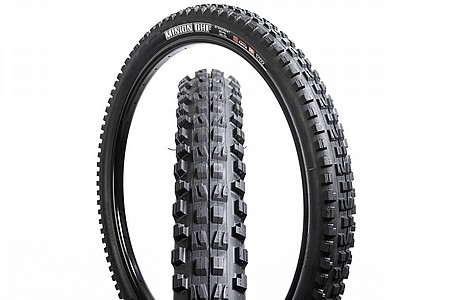 Cycling Enthusiast
Nashua, NH
A perennial go-to tire for serious mountain biking
It's pretty hard to beat Maxxis Minions as a strong all-around tire for serious mountain biking, especially if you do lots of rigorous all-mountain and/or do technical riding. They grip well in most conditions and offer predictable, reliable handling, especially when you need it, laying over on the edge in vigorous cornering. They hold up to tons of abuse, wear well overall, and setup tubeless pretty easily. Not the fastest rolling tires given how burly they are, but the sacrifice of a small amount of extra resistance is worth it for their robustness and consistent performance. I run these on all four of my MTBs and especially love them in the 27.5 form factor for my 2020 Remedy in the 2.8" width, because they handle everything I can throw at them, including beastly double-black diamond rock gardens, time and again. There's good reason these are among the most popular mountain bike tires in the world.
Thank you for your feedback.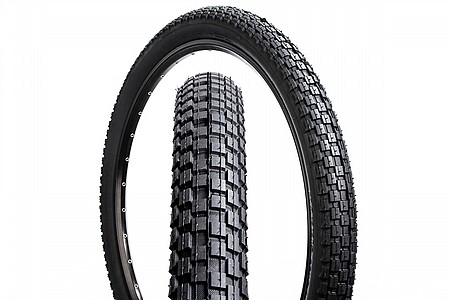 Unicycle much
This tire is great for unicycling street. Take a curb or an uneven patch of sidewalk with ease. A pedestrian approaching and you need to switch to the grass or gravel portion, or swing to asphalt - quickly? All good. Tufts of grass at the park will no longer slide by, and steep hills aren't a problem at all, with a little less air in the tire. And it's light as bumblebee wings.
I hear the sidewalls are a bit tender, so super-duper off road and downhill may not be the bees' knees on this package of all around robust design.
There is good reason why this tire comes so heavily recommended. This is the 26" x 2.4" version.
Thank you for your feedback.
Cycling Enthusiast
Seattle
A gravel tire for mountain bikes
These tires are faster and lighter than knobbies and you can feel the difference. Perfect for taking your MTB on long gravel rides. But they are not as robust as full knobbies, I rode them on a rugged technical trail and one failed catastrophically with a 2" rip in the sidewall. It's not the tire's fault, they weren't designed for that kind of abuse. That said, I've put hundreds of gravel miles on these and they've proven great traction and no flats, more robust than Schwalbe G-One Allrounds which gave me no end of problems.
Overall recommended, if you stick to gravel and don't take them on terrain that is too rough.
Thank you for your feedback.
Total Savings:
$5.00 (6%)
Earn $6.70 store credit
Total Savings:
$5.00 (6%)
Earn $7.80 store credit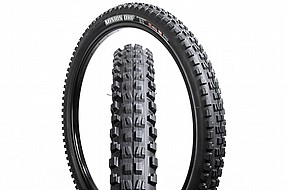 Total Savings:
$1.00 (1%)
Earn $6.70 store credit
Total Savings:
$7.50 (60%)
Earn $0.50 store credit
Total Savings:
$7.50 (60%)
Earn $0.50 store credit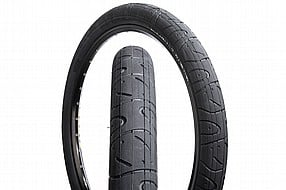 Total Savings:
$4.00 (10%)
Earn $2.16 store credit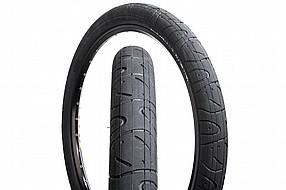 Total Savings:
$4.00 (10%)
Earn $3.60 store credit