Maxxis
Cycling Enthusiast
Eastern Mass
1 of 1 customers found this review helpful.
A 42cm Tire that acts like a 2.2inch MTB Tire
My Ravagers I got 3 years ago have over 500 miles on one of my CX bikes. I have 3 CX bikes and 3 MTB's. This tire is outstanding. Climbs loose dusty trails, climbs hard packed trails, climbs granite like no other bike I own. I lead 40 - 70 mile CX and MTB rides every weekend in the peak ride season. I take my fully rigid CX bike with these tires into LYNN WOODS of Eastern Mass, and love the looks on the full suspension bike riders faces when I pass them on very difficult climbs. I do not rock drop... that is stupid not designed for that, especially with no suspension. What I am saying absent or rock drops and jumps... no one can come close to the speed and climbing ability of these tires. The bike these are mounted on... I can accelerate up hills where other MTB's spin out. There is no end to the surprise of how well these tires perform. They are not as fast on Paved roads as other CX tires. If I want fast road riding and excellent trail performance, I grab my other CX bike with the MAXXIS Ramblers on it. The Ramblers are actually my favorite CX tire and I use that bike a lot more than this one, but when I want to show-off on the nasty trails of Lynn Woods, the bike with the 42c Ravagers is the one I use. PS Look for my Lynn Woods Video's on You Tube. I have 5 of them posted. Look up All day Adventures, Lynn Woods.
Thank you for your feedback.
Assegai EXO 2.5
Awesome front tire that hooks up in most any condition. About 8 months on tire now with weekly, year-round riding involving lots of fireroad climbs to DH trail descents and tire still holding up and riding great with some side lug wear is all. Zero tears to tread while ridden hard in high speed, mixed trail terrain while I killed many DHR EXO, EXO casing rear tires in past year. Would run Assegai rear but not enough clearance since tire is exactly 2.6 in reality on 3035 rims from widest tread points. So a big 2.5 and why great as a front. Running Kenda Hellkat 2.4 rear that seems to be a good match in most all conditions.
Thank you for your feedback.
Best file tread TR clincher available
Mounted these up on Stans Grail wheels. Tight fit..rode them a couple training rides without any sealant at 25 PSI...no leakage. Loaded them with Orange Seal and raced them this past weekend on a wet, grassy, loose and sandy course with everything except deep mud. Normally would have rode a PDX. Never felt loose on the steep down hills or off camber turns. The side knobs are the high point along with the Maxxis grippy rubber compound. A good clincher to have at the ready.
Thank you for your feedback.
Cycling Enthusiast
Portland
2 of 2 customers found this review helpful.
So far, so good?
No more slipping with this tire. I mean maybe if I'm in 1-1 gearing, going uphill, and I jam on the gas, it slips, but otherwise it's way better than my shtty continentals I used to have.
Thank you for your feedback.
Total Savings:
$22.20 (20%)
Earn $8.88 store credit
Total Savings:
$15.00 (20%)
Earn $6.00 store credit
Total Savings:
$9.40 (20%)
Earn $3.75 store credit
Total Savings:
$18.00 (20%)
Earn $7.20 store credit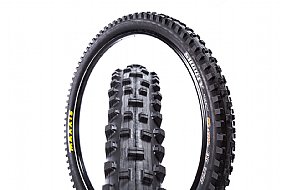 Total Savings:
$17.00 (20%)
Earn $6.80 store credit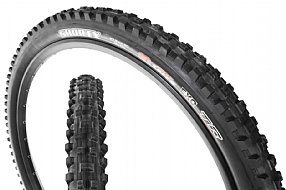 Total Savings:
$16.60 (20%)
Earn $6.64 store credit
Total Savings:
$22.20 (20%)
Earn $8.88 store credit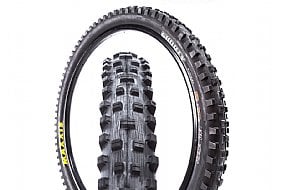 Total Savings:
$16.80 (20%)
Earn $6.71 store credit