Mavic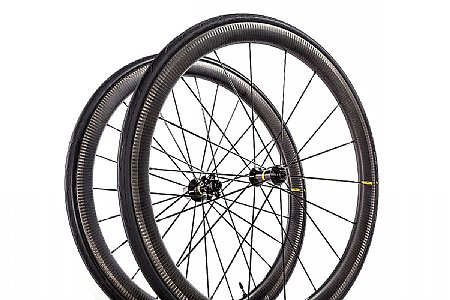 Competitive Racer
Los Angeles, CA
3 of 3 customers found this review helpful.
Work great
These wheels tick all the boxes in terms of low weight, good aero, good braking and relatively reasonable cost. I've used them in several crits plus a few longer events. Braking is very good, maybe on a par with alu, but hard to say. On a long ride I descended one of the more challenging hills in Malibu (Deer Creek) and I had no problems with overheating or loss of modulation. I'm very happy with these wheels. Maybe the high-end Zipps or Enve's are better, but I'd be surprised if the difference would even be noticeable for most of us amateur riders.
Thank you for your feedback.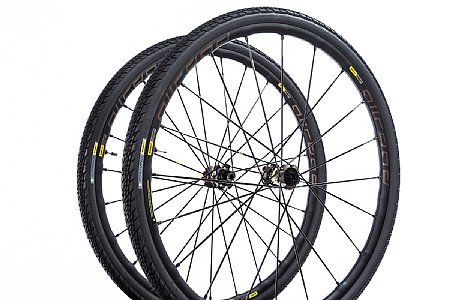 Daily Commuter
Bay Area, CA
4 of 4 customers found this review helpful.
Absolutely fantastic wheelset
I bought this wheelset when it went on sale at BTD for my cross bike that I use for commuting. I previously was riding on a Ksyrium Pro Disc wheelset because it was bomb proof, but I thought that I'd upgrade to newer technology with winter and rain approaching.
First, the downsides. Don't believe the statement that with UST wheels you can get them started with your floor pump. The Yksion Elite tires (I ordered the 35mm version) are unidirectional and marked frontrear - maybe because looking at the tread pattern the proper mount direction was opposite of what I would have assumed. Apparently someone else was confused as well because one tire was mounted in the right direction, and the other was not.
I removed and remounted the tire that was not mounted in the right direction and I could not properly inflate it until I used my compressor to inflate the tire and get it to snap the bead properly into the rim.
Then I used the adapters that were included to convert to QR (the ones for the front wheel were marked rear wheel by the way). If you do this be careful when you pull off the end caps on the rear hub - when I did it the entire free hub body pulled off and the spring that holds the ratchet popped out. It was easy to put back in though and luckily I didn't lose anything.
But once that was done I have to say that I was super happy with the wheelset. The hub is amazing (and super quiet). But it was the ride that shocked me.
I'm fairly new to tubeless tires, and I really wasn't looking forward to 35mm tires. I was worried that the ride was going to be slow and mushy. I would have preferred the older 30mm size tires if I had the option. I don't really plan to do any gravel riding and I was concerned that I was going to sacrifice handling and road performance for grip and a softer ride.
Now, I'm a data geek, and I track everything - including on my commutes to work and my commutes back and forth to the pool in the morning. So I know exactly what my mileage and average speed is. As I rode with the new wheels and tires I was first pleasantly surprised that is was a great ride, softer but by no means mushy, and the handling was great (although at first I had the weird sensation that the front wheel would pull to the side when turning). But what shocked me was that my ride was actually FASTER than what I had experienced with the Ksyrium Pro Disc wheelset and my road tires (28mm).
I would recommend this wheelset to anyone looking for a bomb proof commuting wheelset, not to mention someone looking to take their bike off road and do some gravel riding.
Thank you for your feedback.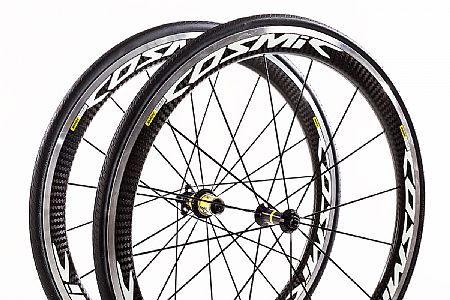 Cycling Enthusiast
Seattle, WA
1 of 1 customers found this review helpful.
Absolutely love my Cosmic Pro Carbon Wheels.
Wanted the benefits of carbon wheels, but with a regular braking surface. These wheels were on sale on BikeTiresDirect and have proven to be a joy to ride. Definitely recommend them for riders looking for carbon wheels with alloy rims.
Thank you for your feedback.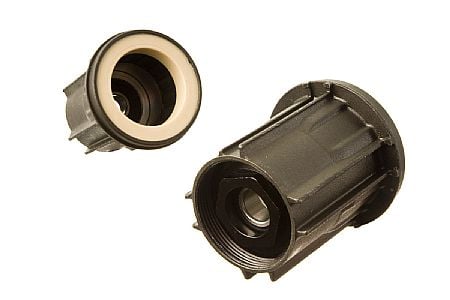 Cycling Enthusiast
Pine Grove, CA
1 of 1 customers found this review helpful.
Good hub
The hub does what it's suppose to do but I also have found the nylon bushing to be a slight issue. Besides using mineral oil I've used a small amount of Phil Wood grease on the bushing . Seems to prolong the life of the hub. When the bushing wore down a little I'd get a little play in the cassette and it would make a little knock , knock noise when cranking but the grease took care of it .
Thank you for your feedback.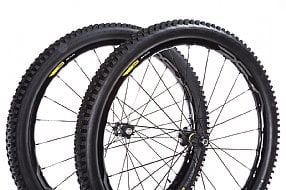 MSRP: $352.45
Total Savings:
$100.46 (28%)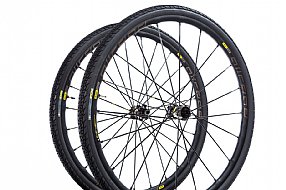 Total Savings:
$274.75 (25%)
Earn $41.21 store credit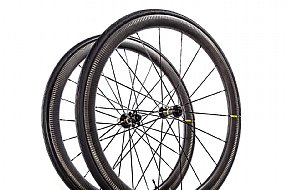 Total Savings:
$525.00 (25%)
Earn $78.75 store credit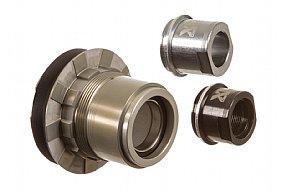 Total Savings:
$25.00 (25%)
Earn $3.74 store credit
Total Savings:
$137.47 (25%)
Earn $20.62 store credit
Total Savings:
$68.75 (25%)
Earn $10.31 store credit