Louis Garneau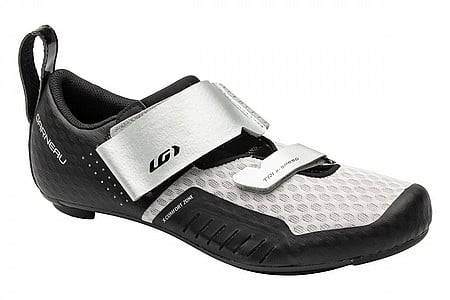 Great shoes
Great shoes, I will buy another pair soon. These fit great and are roomy. I used to buy 44s but these 45s is what I need.
They survived a bike crash on my first long ride with them, one got scuffed but didn�t have major cracks or tear on the fabric. I will buy another pair for next season:)
Thank you for your feedback.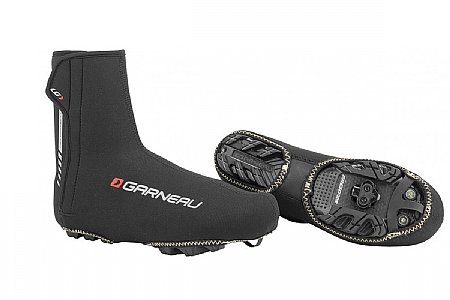 Cycling Enthusiast
Portland, OR
1 of 1 customers found this review helpful.
Works like a champ!
I purchased these just prior to a century ride to keep my feet warm, but a big storm rolled through and dropped rain for 4 hours. The LG Neo Protect 3's did their job, not only keeping my feet warm and dry from the rain, road spray and the road grime. These shoe covers are definite worth their value if you ride in chilly or wet conditions. They are made of heavy neoprene, so I did sweat a little, but it was a small price to pay for the comfort which made for a enjoyable ride.
Thank you for your feedback.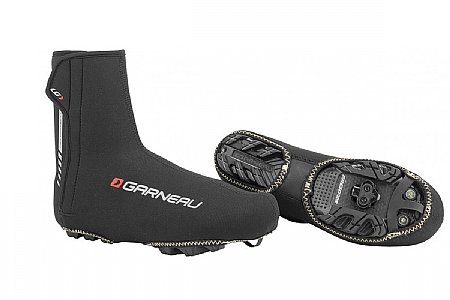 Cycling Enthusiast
Pacific NW
2 of 2 customers found this review helpful.
True to sizing and would buy again, but make time for getting these on!
I wear Shimano shoes in size EU 43 / US 9 and have wide feet. Ordered these LG Neo Protect III Covers in size Medium and am happy to report a great fit. However, they take waaay longer to get on than my other covers. Two reasons for this are the neoprene material and, more so, not having a velcro adjustment between the cleat holes. Can't be in a super hurry when including these Neo Protect III's with your outfit. Be sure to allow an extra few minutes for easing into these.
Thank you for your feedback.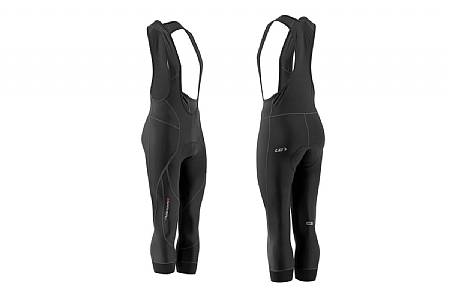 2 of 2 customers found this review helpful.
I wanted to like these but can't recommend them
Overall, these are nice bibs. As others mentioned, I'm not crazy about the aesthetics with the prominent seams. But that isn't a deal killer. From a sizing standpoint, I'm 5'8" and 155 give or take and the Medium fits great. However, I do have 2 major problems with them:
1) The material is very slick / shiny on the outside. I wore these with a new saddle and was sliding all over the place during the ride. My other bibs / tights don't have that problem. So it's partly annoying and partly a functional issue. Maybe with repeated riding it would get less slick but I kind of doubt it.
2) Most importantly, the front of the chamois seems to "float" more than the others I own and as a result, I end up getting chaffing and rubbed raw (even with chamois cream) on my inner thigh / groin area.
Basically, I guess I'll just use them on short local rides but I really can't trust them on longer rides or anything serious. I imagine that others could have a different experience depending on individual physiology, but I can't really recommend these to anyone given the issues I'm having with them. I got them on closeout pricing so the cost was decent, but I'd be pretty upset if I paid anywhere near full price for these.
Thank you for your feedback.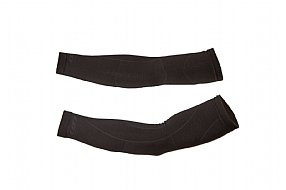 Total Savings:
$9.00 (30%)
Total Savings:
$28.00 (35%)
Total Savings:
$45.50 (35%)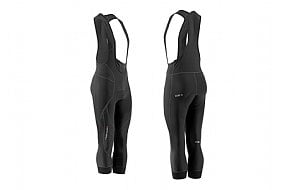 MSRP: $129.99
Total Savings:
$60.00 (46%)
MSRP: $109.99
Total Savings:
$40.00 (36%)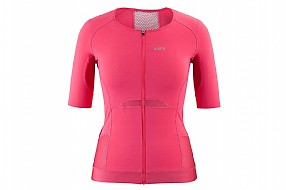 MSRP: $94.99
Total Savings:
$55.00 (57%)