Lake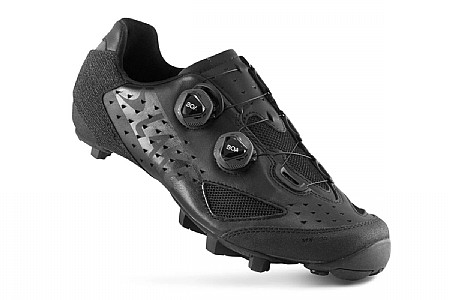 Sweet new shoes
Bought these to replace a pair of nearly 10 year old Shimano M161. My first pair of shoes with BOA, which is a useful feature for bike shoes. The sole is very stiff which is great. The leather is incredibly soft and supple, so you'll probably want to take the time to keep them clean and apply conditioner, which is something I'm used to for dress shoes but never for MTB shoes in the past. There are nice durable scuff pad to protect the leather in the right places. These seem to me to fit just a little larger than my Shimanos, so you might consider getting one size smaller in the EU size, if I were to order again I would probably go down a size. I use high arch insoles and there is plenty of volume to accommodate. One last thing, another reviewer mentioned the heel was a little loose - I have a wide forefoot but relatively narrow heel and I would agree on that front.
Thank you for your feedback.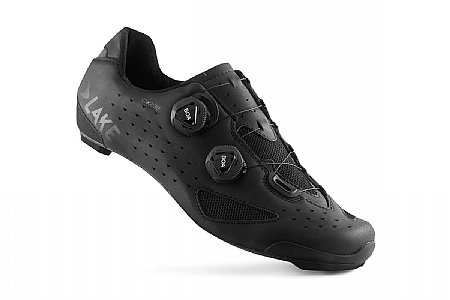 Cycling Enthusiast
Davis, CA
1 of 1 customers found this review helpful.
Light, stiff and comfortable for a wide foot
I tried the Specialized Ares shoe first and it was nice but too narrow for my feet with a perfect length. The Lake CX238 has a nice stiff and light carbon sole and fits my slightly wider foot (age 61 cyclist) with just enough room for thicker socks if I want to wear them. The two BOA ratcheting knobs on each shoe let you micro-adjust tightness in each direction (tighten or loosen). These shoes are super comfortable for rides up to 6 hours. My only slight complaint is that I do feel a bit of tightness from the uppermost tightening wire on my right foot when I am climbing and pedaling hard out of the saddle. They are still five star shoes to me. I used the Lake shoe sizing guide on their website to choose after measuring my feet on a sheet of paper as they recommend.
Thank you for your feedback.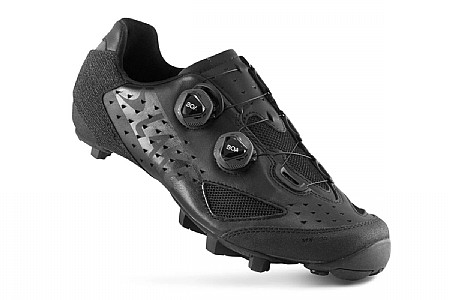 1 of 1 customers found this review helpful.
Really great for those with wide feet
Gotta say these shoes have been a game changer for me, and I'm really loving them. I've got pretty wide feet, buy wide size shoes where I can, but finding good fitting athletic shoes has always been a struggle. These Lake shoes are the first performance cycling shoes that I can ride in for hours putting some power down and not get foot pain - none whatsoever! Foot pain is always something I've dealt with, and now I don't!! The natural leather also seems to help regulate temperature a bit when it's hot out, my feet don't feel as hot as they do in synthetic shoes.
These Lakes are definitely for folks with wide feet! I've had several pairs of wide cycling shoes over the years, including winter boots from Lake, and these feel noticeably wider than any of them. I even have to tighten them down quite a bit to get them snug, and there's still room to wiggle my toes a bit. I use them for regular road and gravel, not cyclocross.
If you have wide feet, and are looking for a good quality two bolt shoe, definitely check these out.
Thank you for your feedback.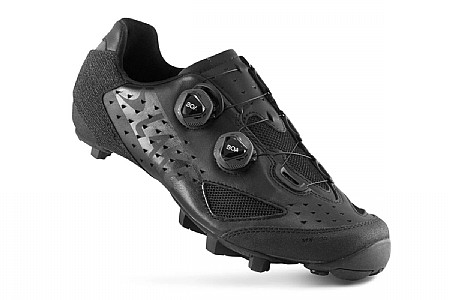 1 of 1 customers found this review helpful.
Happy feet after long rides.
I previously wore Giro Sector mtb shoes (I use them for my road bike) and found them to be well made and sleek looking but tight fitting. After 2 hours of riding, I felt numbness and radiating pain on the outer part of my foot. I decided that I needed a wider shoe and found LAKE as a recommended brand on website reviews. Lake's website details method for selecting correct size by tracing your foot on paper and measuring the width and length. The fit was perfect, no tightness from the moment I put the shoe. After 4 hour bike ride, my feet still felt good with no soreness. The only complaints I have about the shoe are that they are slightly heavier and don't look quite as sporty as the Giro Sectors. I would recommend this shoe for any rider who values comfort above all. Biketiresdirect.com had the best price on this shoe.
Thank you for your feedback.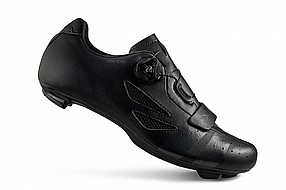 Total Savings:
$79.99 (50%)
Total Savings:
$114.99 (50%)
Total Savings:
$114.99 (50%)
Earn $5.75 store credit
Total Savings:
$79.99 (50%)
Earn $4.00 store credit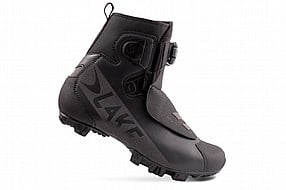 Total Savings:
$70.00 (25%)
Earn $10.49 store credit
Total Savings:
$85.00 (25%)
Earn $10.19 store credit
Total Savings:
$82.50 (25%)
Earn $12.37 store credit
Total Savings:
$82.50 (25%)
Earn $12.37 store credit