Lake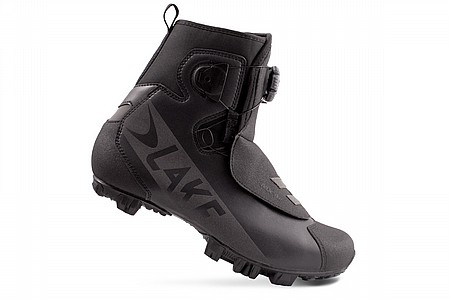 Work well to keep feet warm and dry!
These are great for colder, wet days in the PNW with a pair of lite weight wool socks! Very comfortable - not as wide as I expected - but with a half dozen rides with them, they are fitting fine as I ordered one full size larger than normal!
Thank you for your feedback.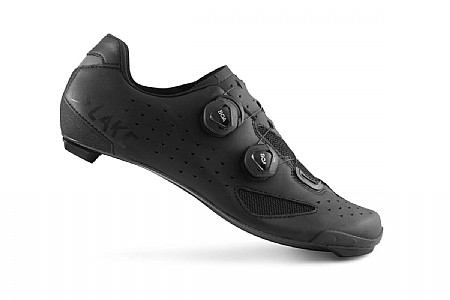 Cycling Enthusiast
Northern California
Super wide toe box
If you want a cycling shoe that has a truly large toe box, look great, and are reasonably priced, these are it ! As I gotten over 60 years of age, my feet have gotten wider, leading to hot foot and general discomfort. Not with these shoes! Very soft uppers, great BOA closures, and a stiff carbon sole make for great rides. They run true to size.
Thank you for your feedback.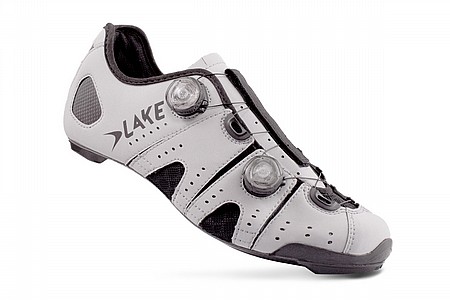 Cycling Enthusiast
Eastern NC
1 of 1 customers found this review helpful.
So far these are the best cycling shoes I have ever owned (been riding 34 years)
I only have a few hundred miles on the shoes so I can't speak to their longevity. I can say that the fit and finish on these shoes are excellent. I have a bunion on both feet and my feet are wide. For reasons that aren't clear my feet had begun to hurt (hot foot) and my Dr. recommended a wider cycling shoe. I already had Shimano wide shoes and had been using them for years. Lake's are known for wide shoes so I took a look and saw good reviews overall. BTD had a sale going so I decided to try the lake's. What I think is unique about the CX241 model is that they are segmented, you can adjust the top as tight as needed and let the lower part of the shoe be a bit more relaxed, notice the lower BOA knob is in a section of the shoe that can flex separate from the upper part of the shoe as well as the toe. This ability to flex is perfect for my bunions. The shoes look a little strange with the middle bulging out but my feet don't hurt so I am very pleased. These shoes are not inexpensive but thus far I would say they are well worth the cost (assuming they hold up).
Thank you for your feedback.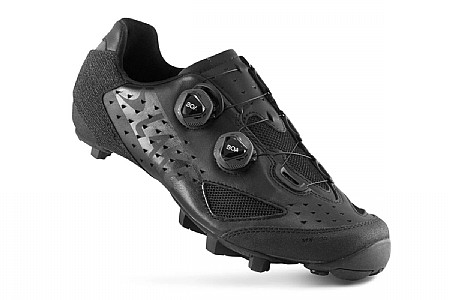 1 of 1 customers found this review helpful.
Sweet new shoes
Bought these to replace a pair of nearly 10 year old Shimano M161. My first pair of shoes with BOA, which is a useful feature for bike shoes. The sole is very stiff which is great. The leather is incredibly soft and supple, so you'll probably want to take the time to keep them clean and apply conditioner, which is something I'm used to for dress shoes but never for MTB shoes in the past. There are nice durable scuff pad to protect the leather in the right places. These seem to me to fit just a little larger than my Shimanos, so you might consider getting one size smaller in the EU size, if I were to order again I would probably go down a size. I use high arch insoles and there is plenty of volume to accommodate. One last thing, another reviewer mentioned the heel was a little loose - I have a wide forefoot but relatively narrow heel and I would agree on that front.
Thank you for your feedback.
Total Savings:
$103.50 (45%)
Earn $12.64 store credit
Total Savings:
$103.50 (45%)
MSRP: $159.99
Total Savings:
$97.00 (60%)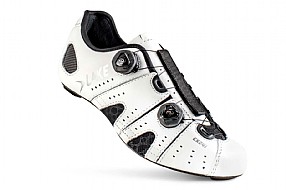 MSRP: $369.99
Total Savings:
$160.00 (43%)