Kryptonite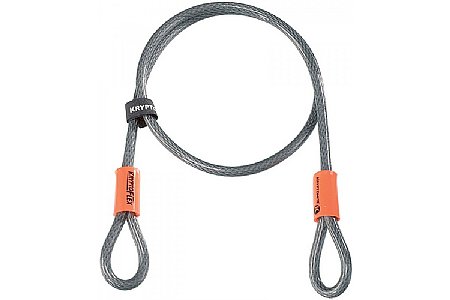 Does all that a cable can do.
This cable is nicely flexible, of reasonable weight, and is robustly made. Within the security limitations of a cable, it is a quality product.
I use it in conjunction with a U-lock when the available locking points will not permit the shackle to be closed. I put the U-lock around the rear wheel within the rear triangle and use the cable to complete the reach. Less than ideal but sometimes necessary. At least the bike is immobilized.
Thank you for your feedback.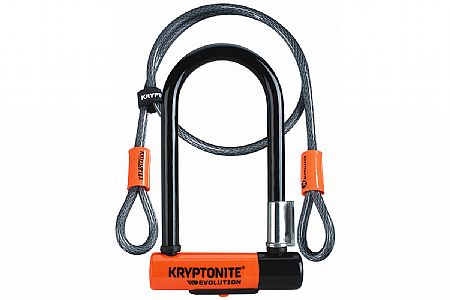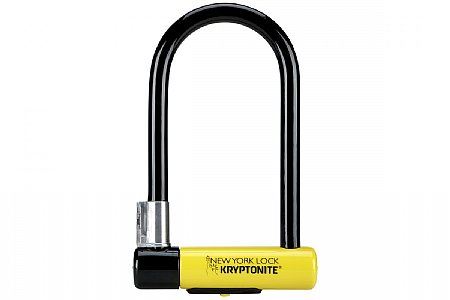 Daily Commuter
Philadelphia
2 of 2 customers found this review helpful.
Good deterrent for high crime areas but heavy
I live and commute in areas where crime can be very high, and bike racks are hard to find. This lock is very spacious inside the U shape, with a little over 4" width and slightly over 8" length, which means I can lock the frame to many things not intended for bike locking such as street sign posts. If there is a bike rack, it is often possible to grab the frame, the rear wheel and the rack (far from the ground so leverage attacks will be harder to do). I combine this with a 4' cable to grab the front wheel, also.
Though every bike lock can be cut through eventually, the thickness of the steel and the fact that it would have to be cut twice in an unstable position and an exposed environment makes this pretty tough to beat compared to other bike locks.
I have been very happy with this, but it is very heavy-- even mounted to the frame and hanging down-- you will still feel the extra weight on most bikes. On the other hand, the only other lock that enables me to feel confident about leaving my bike outside in the city weighs 3x more. It also costs a lot, but the heavier locks are even more....
Thank you for your feedback.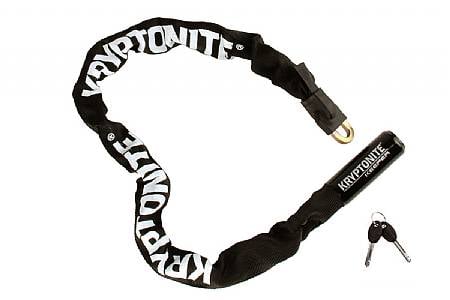 3 of 3 customers found this review helpful.
Good chain. Easy to carry
This lock is good for what I need. Lower crime area, locking up the bike during a meal at the boardwalk or my local lunch spot. Easy to carry either wrapped around bars or simply worn over shoulder like a messenger bag. The nylon outside keeps from getting pint damages.
Thank you for your feedback.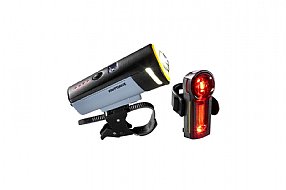 Total Savings:
$20.99 (20%)
Earn $4.19 store credit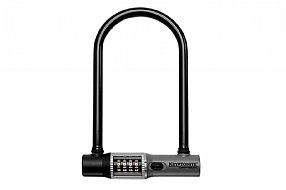 Total Savings:
$10.99 (20%)
Earn $2.19 store credit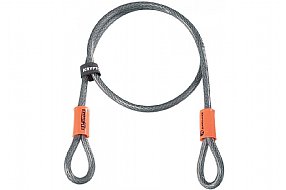 Total Savings:
$2.19 (20%)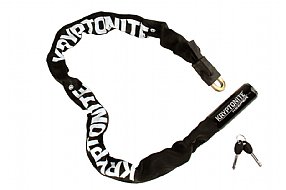 Total Savings:
$8.59 (20%)
Earn $1.71 store credit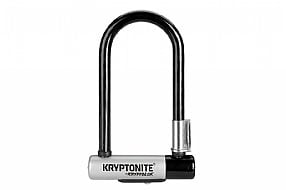 Total Savings:
$11.59 (20%)
Earn $2.31 store credit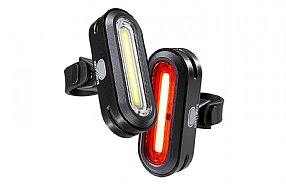 Total Savings:
$13.99 (20%)
Earn $2.79 store credit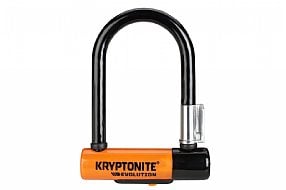 Total Savings:
$14.99 (20%)
Earn $2.99 store credit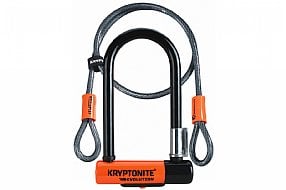 Total Savings:
$16.99 (20%)
Earn $3.39 store credit