Jagwire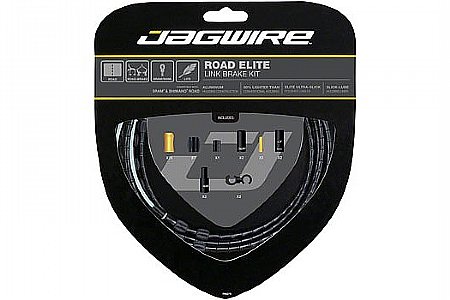 Cycling Enthusiast
Atlanta, GA
Very Good Cables
Functionality is on par with other top of the range cables (Dura Ace), but their weight is about half of standard housing. The total installed weight was 150 grams for the Jagwire Elite Link brake and shifter housing and cables.
I did need some initial post install adjustment as the cables "seated" over braking and shifting, so test ride about 50-100 miles before a big event.
The install is time consuming and the directions are a bit cumbersome, but once installed, it will be easier to do it the second time and thereafter. Oh, the second install should only require new cables and the inner liner (assuming no damage occurred to the beads).
One great thing about this system is that everything is included in the package (end caps, cable donuts, paint protectors, etc.)
Lastly, the housing looks really good, too.
Thank you for your feedback.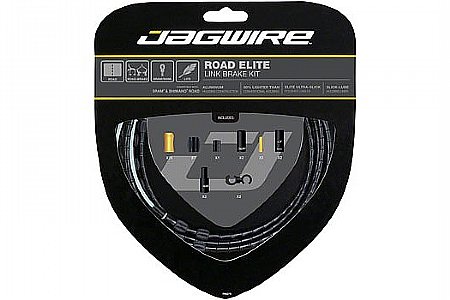 Should outlast me
I picked up a used time trial bike that had cracked housing and replaced it with this kit. I ended up running full housing to the front & rear (under bottom bracket) brakes without using up all of the links. Brake feel instantly improved and it handled the internal routing better than anything else.
Pros: corrosion isn�t really an issue, strangely lightweight, individual links can be replaced, bendy, replacement liner is available & inexpensive
Cons: price, other bikes are jealous
Thank you for your feedback.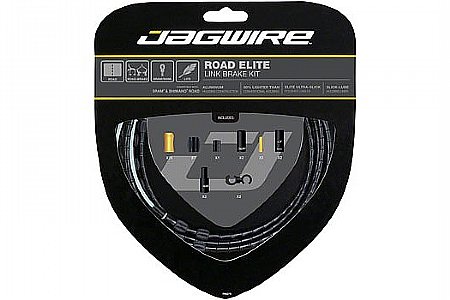 6 of 6 customers found this review helpful.
Light, smooth and powerful
These are expensive cables no doubt, but they're effectively a buy once product because the sealed lubrication keeps them lasting a long long time. Performance is absolutely top notch in terms of low cable friction, good modulation and slippery smoothness. You'll also lose a good chunk of grams with these if you're coming from traditional housing. All said and done, they're absolutely worth the cost premium.
Thank you for your feedback.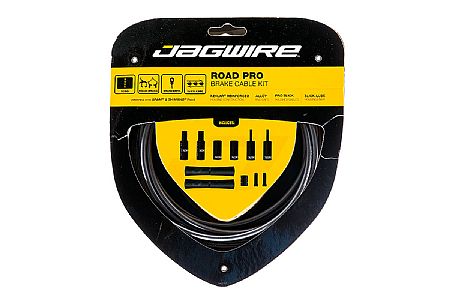 Competitive Racer
Seattle, WA
3 of 4 customers found this review helpful.
Better braking than the stock brakes
These are nice. Not only do they provide nice colors to customize the bike with, they also provide better braking than what came stock on the bike by using compressionless housing.
Thank you for your feedback.