Hammer Nutrition
Competitive Racer
Maryland
Tasty energy boost
I use this when I need a quick energy boost before rides or runs. The espresso flavor is tasty, not overly sweet, and seems less viscous than some other gels (thus, easier to take without water). The espresso flavor has 50mg of caffeine, which is just enough caffeine when I don't have time to slug a real pre-workout espresso. Hammer's big bottles are cheaper on a per serving basis than individual sachets, and let you take as much or little as you want without the fuss and litter of individual sachets.
Thank you for your feedback.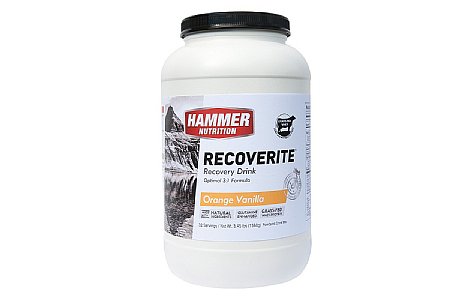 A complete game changer
Worth every penny. Completely worth the semi-disgusting taste. This stuff is a game changer. I've been using this after my big-effort rides for years. There is no way to describe what a massive difference it makes in the speed and quality of recovery - noticeable difference even within an hour afterward. If you're looking to really improve your strength you have to have a way to recover quickly and be able to put in a big effort again without waiting a week. I've recovered from back-to-back centuries and 200+ mi rides without much noticeable difference in pain or recovery times from my regular hard training rides.
I used to purchase direct from Hammer, but delivery here much faster and they have their credit on next purchase. Love BikeTiresDirect.
Thank you for your feedback.
Cheapest hydration tablets
I've used these on all my rides for years. I adjust the amount (portions of a tablet) depending on how much I think I'll sweat. I usually add a half scoop of Infinit Nutrition for rides over 3 hours. My only complaint with these is that they can make you feel a little bloated if you don't let the tablet completely dissolve and effervesce before drinking, so when I prepare it I dissolve in a little water for 10-20 minutes before adding more water or ice and capping my bottle. Then I don't have that issue. I recently found a deal on the SIS tablets which are better in my opinion, but normally much more expensive.
Thank you for your feedback.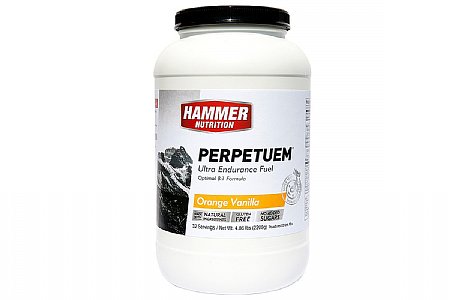 Cycling Enthusiast
SE Texas
Nice preride mix
I mix one scoop and put in a small glass of water to drink just before heading out on my road bike for a 2+ hour ride. I first make a paste with a very small amount of water, then add about four more ounces of water and stir. I don't like making a solution to use on rides because of the difficulty of cleaning the container. It just doesn't dissolve all the way and it leaves a residue. But the solution helps give me good energy for my rides. The 32 servings become 64 servings (or rides) for me.
Thank you for your feedback.