Hammer Nutrition
Competitive Racer
sacramento, ca
Not ideal for race but training, yeah
It does its job of holding Hammer gel liquid and not creating landfill - I love that part! The clear lid is useless in practicality, not a fault of design, toss it in the trash. The volume it can release on a solid squeeze is low, very low, especially in winter temps. I have learned to suck and squeeze, yea dont tell my friends. Think if a gel pack, how fast you can pull in 2 ounces not possible with this flask. Store it nose down, that will help make the precious sugar evacuate better on demand. I use it on long slow distance days, which has value to me, never on race day or race rides.
Thank you for your feedback.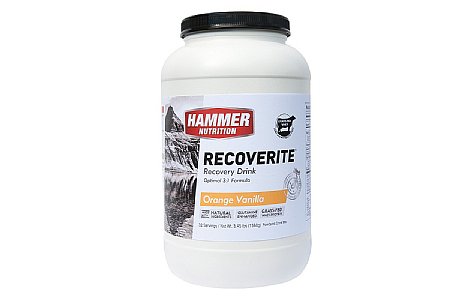 Cycling Enthusiast
Las Cruces, NM
Cycling Enthusiast
Midwest Indy
LAB FOOD UNPARALLELED FOR POWER/ENDURANCE
Im 72 years old. I train on Zwift nearly daily, amassing 1000+ miles per month. I've ditched the spoon and fork as and energy souce, that's for recovery. I power my rides exclusively with products like Hammer Gel. I can measure more precisley entake and know exactly when to grab my refill pouch. With Hammer Gel I NEVER hit the low-energy wall. I have learned to refuel before the lag and even if I hit a dip, I take a sip and ten
minutes later all cylinders firing.
Thank you for your feedback.
Total Savings:
$9.99 (25%)
Earn $1.19 store credit
Total Savings:
$17.50 (25%)
Earn $2.62 store credit
Total Savings:
$12.50 (25%)
Earn $1.87 store credit
Total Savings:
$15.00 (25%)
Earn $1.79 store credit
Total Savings:
$4.54 (12%)
Earn $1.21 store credit
Total Savings:
$2.50 (10%)
Earn $0.89 store credit
Total Savings:
$4.50 (10%)
Earn $1.61 store credit