Dakine
Cycling Enthusiast
spokane wa
Cycling Enthusiast
Lexington, MA
2 of 2 customers found this review helpful.
I ;ike this hydration pack alot.
I use this pack to carry my water for medium to long rides, as well as any food, additional clothing, tubes, tire irons, tools I need to cover. The water bladder is large, and its weight is distributed over my hips, which is great for balance. The pack is comfortable -- but I haven't used it in really hot weather yet. I tend to pack a lot of stuff -- most people will find the capacity more than adequate. I like the way the bladder seals -- I prefer the fold and slide a clip to the screw-seal that the Camelback Mule uses. I still own a serviceable Camelback Mule, but will favor the Dakine pack.
Thank you for your feedback.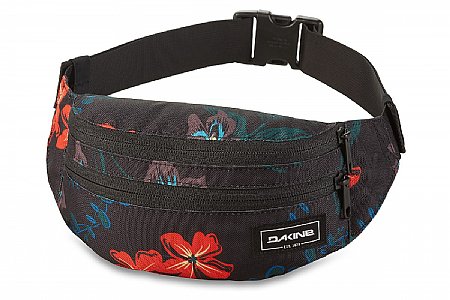 2 of 2 customers found this review helpful.
Awkward Shape
It looks nice and the straps are OK but it has an odd crescent shape which prevents rigid objects from sitting in there well. I used it daily for riding for about a month and it's on the shelf. A plus to its shape is it lies snug against your body. If it's filled with gels or rags or something it could be fine. The mini pump and phone just couldn't find a comfortable spot in there. It ends up having a bunch of unused space in it as well. I moved on to a regular rectangular bag.
Thank you for your feedback.
1 of 1 customers found this review helpful.
Ditch the pack
After years of riding with a traditional camelbak I started leaving it at home on shorter rides, and now I like riding that way so much that I'll do what I can to take no pack on pretty much any length ride. This little guy is a big help in making that possible, and it's not every day you can find a bike part that changes your experience so much for so little money!! It's a pretty basic item, but it works well and very securely holds a tube, two C02s, tire lever, and mutli-tool.
If your'e debating between this or just taping/strapping a tube to your frame, I highly recommend going for this. Being able to easily access and re-attach your stuff is much more convenient. I used to have my stuff strapped to my frame with a voile ski strap. That worked really well, except it was a bit of a pain to take off and put back together so I found myself mooching tools from buddies to avoid having to mess with it. This bag makes it easy to access your own tools whenever you need them.
Thank you for your feedback.
MSRP: $49.99
Total Savings:
$32.00 (64%)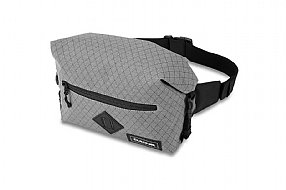 MSRP: $59.99
Total Savings:
$23.00 (38%)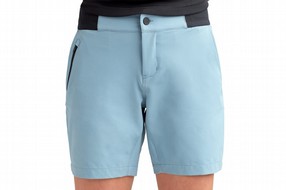 MSRP: $69.99
Total Savings:
$26.00 (37%)
MSRP: $26.99
Total Savings:
$12.00 (44%)
Total Savings:
$6.25 (25%)
Earn $0.74 store credit
Total Savings:
$33.75 (25%)
Earn $5.06 store credit
Total Savings:
$10.00 (25%)
Earn $1.20 store credit