Crank Bros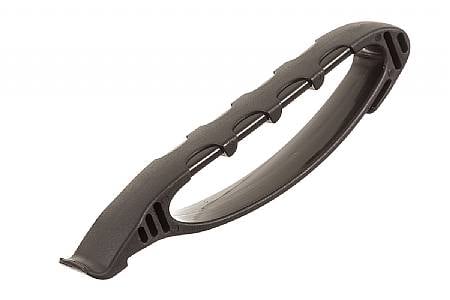 Competitive Racer
Geneseo, NY
Right up there with the QuickStik
Overall this worked well at installing a Gatorskin Hardcase tire, which are tough to install. It actually worked better than the QuickStik as it didn't bend like some have. I keep this in my home shop and use it often.
Thank you for your feedback.
Cycling Enthusiast
North Central MA
Great pedals once you remeber they work differently
I used eggbeaters 20 years ago, then switched to spd. Bought these because I had freeze up issue on my fat bike in slushy conditions. Solved that problem, but had to adjust my entry style to accommodate the slide in vs push in. After cursing a bit but staying with it, it became easy once again.
Thank you for your feedback.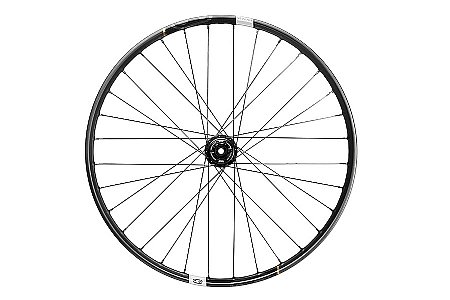 Snappy, buttery smooth, very strong!
So I've been around a while and have used a variety of wheels, both carbon and alloy, hubs of all price ranges, road, and mountain bike. I am really impressed with this wheelset. The idea of a ride tuned wheelset may sound like just another gimmick, but in practice it's actually quite nice to have a compliant front wheel, and a stiff rear wheel to track through challenging terrain.
The wheel-sets from Crank Brother's past where a bit too silly for my taste. I would have never purchased them on looks alone, but they also did not get good reviews. The new Synthesis wheels take the best of classic wheel design, new thinking on rim width, rim depth, and tire selection, and combine it to make an easily serviceable, strong yet compliant, great looking wheel set! Compared to other rims the profile is flatter, and less deep, aerodynamics be damned! This allows for longer spokes, which in turn adds compliance.
The set I purchased was built around what I believe to be one of the the best hubs, Project 321, with 6 magnetic pawls and 144 points of engagement. They make technical climbs a breeze, and I love how quiet they are!
When they arrived, I was impressed with them straight out of the box. Tubeless tape and valves where already installed, and tire mounting was a breeze! I set mine up with 2.8 front and 2.6 in the rear! Love them!
Thank you for your feedback.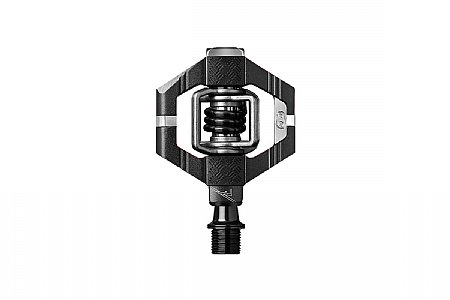 I Got What I Wanted
A really great pedal. Nice looking. Very well made. What I wanted was more float and I got that with these pedals. Before these, I had Speed Play Light Action. I loved them for the two side entry and these have technically four sides of entry. Entry took a little getting used to. Entry is not straight downward pressure like my Speedplay but a combination of down and forward motion. Exit is the same as all clipless pedals-outward twist of your heal and youre out. The machining of the aluminum and anodizing is high quality. My new favorite clipless System. Lastly, I have to mention I love the added bonus of being able to walk around comfortably in my cycling shoes due to the small clips needed for clip in.
Thank you for your feedback.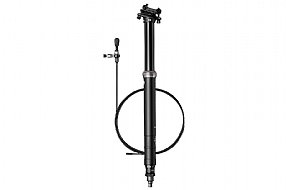 Total Savings:
$105.00 (30%)
Earn $24.50 store credit
Total Savings:
$40.50 (30%)
Earn $4.72 store credit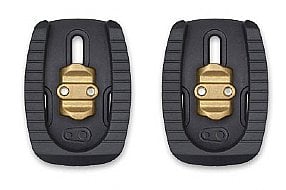 Total Savings:
$5.10 (17%)
Earn $2.48 store credit
Total Savings:
$17.40 (29%)
Earn $2.12 store credit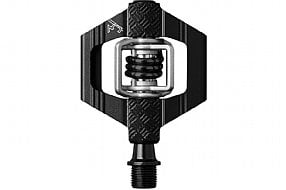 Total Savings:
$20.25 (15%)
Past Season Colors
Earn $11.47 store credit
Total Savings:
$15.00 (15%)
Earn $8.49 store credit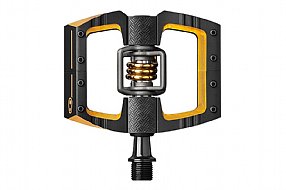 Total Savings:
$42.00 (12%)
Earn $30.80 store credit