Crank Bros
Cycling Enthusiast
New Hampshire
Eggbeater 3's are great pedals.
This is my 2nd pair of Eggbeater 3 pedals for my original gravel bike. The first pair lasted over 7 years / 14K miles and may still be usable, but the clip springs are getting a bit, well, loose and wobbly. To their credit, I clip/unclip often during rides and in general, I am fairly rough on pedals. Was very happy with my original ones, and these appear to have the same high quality.
All I ever did to maintain my Eggbeater 3's was to clean out the gravel/trail gunk with either soapy water, citrus based solvent or WD40. Of the 3 approaches, no surprise that solvent seemed to work the best. And then I would lube them with teflon based spray lubricant.
Worth the difference in price for longevity vs the Eggbeater 1's, which failed on me on one ride after just a few years of road riding, which is less taxing on a bike and components than gravel/trail adventures.
Great pedals. Also got them on sale. So at full price they are definitely more spendy but if my experience is any guide, they will live long and you'll prosper!
Thank you for your feedback.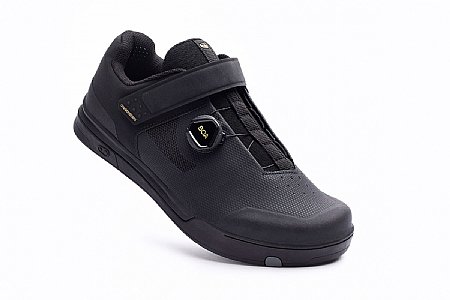 Great shoe!
Snug, but positive fitting/pedal engaging show. Mates absolutely perfect with Mallet pedals with no cleat break in period like always had to do with other shoes snd CB pedals. Stiff enough to pedal fairly efficiently with high comfort walking around when off bike. Boa is the way go for ultimate adjustment. Like better than speed lace since no extra lacing to tuck away. Only dis is solid black in color that may get warm on hot days. Ventilation isn�t bad though, just wear good, breathable socks helps.
Thank you for your feedback.
Cycling Enthusiast
Alameda, CA
Versatile multi-tool that is well-made, compact and light.
I like this Crank Bros Mluti-10 Tool because it's straightforward and easy to use.
This multi-tool has all of the fundamental bits to prep and maintain my bike for a ride. It appears to be well-made (parts are maintaining their integrity) and it's relatively lightweight with a good (non-bulky) shape for storing in a bag or one of my jersey pockets.
If I had one criticism, it would be that the hex tools could be shorter or have angled ends. Then I could more easily fit them in tighter places when trying to loosen/tighten some parts. Their length makes some adjustments a bit of a struggle.
Thank you for your feedback.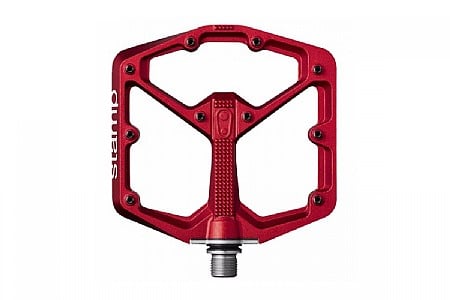 1 of 1 customers found this review helpful.
should have saved the $
These Stamp 7 have never been smooth or easy spinning. I put maybe 250 MI on these pedals. They make a slight grinding noise now. They were a little smoother at first after about a 20 mi break in. Now they make a clunking kind of noise. Check the grease port seems to be good. About to break them down and see if the bearings are okay. Allegedly they can be rebuilt but it seems like a pain after spending this much money and having them almost fail so soon
Thank you for your feedback.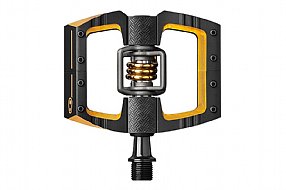 Total Savings:
$70.00 (20%)
Earn $11.20 store credit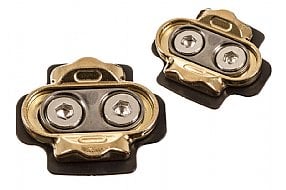 Total Savings:
$4.59 (17%)
Earn $2.23 store credit
Total Savings:
$36.00 (20%)
Earn $5.75 store credit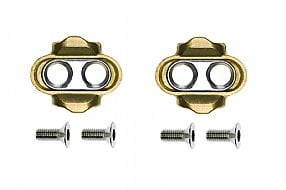 Total Savings:
$3.51 (13%)
Earn $2.34 store credit
Total Savings:
$6.84 (12%)
Earn $5.01 store credit
Total Savings:
$12.00 (12%)
Earn $4.39 store credit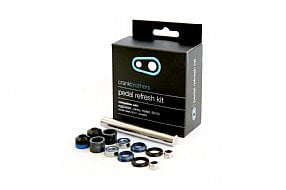 Total Savings:
$2.75 (11%)
Earn $1.33 store credit