Crank Bros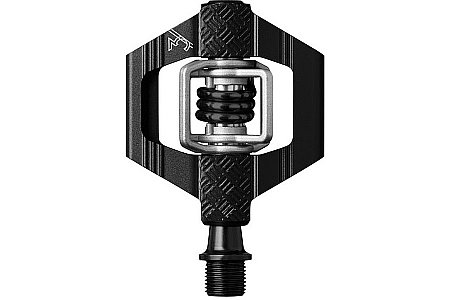 Competitive Racer
Sacramento
Perfect for CX Racing and Gravel Adventures!
I bought these are a replacement to an older pair of Crank Brothers Candy pedals. I mostly use them for CX racing here in NorCal. Depending on the year, our CX season can range from extreme dry dusty conditions to sloppy mud and everything in between. These pedals perform well in any conditions, but definitely excel in mud. I've never had any issues clipping in or out, and they shed the mud well. I bought the Candy 3 model because of the price point and how thrashed they get anyways from CX racing. I use Crank Brothers Candy pedals on all my off road bikes. Mountain bike, CX bike and gravel bike. For me they just work and are easy to clean and maintain. One other benefit is that they do come in some cool colors, so you're sure to find something to make your rig look sharp!
Thank you for your feedback.
Bling!
Great looking pedals!!! Reasonably light for such a large platform. I have big feet (size 13) and they definitely provide more stability. Large platform allows for less stiffmore comfortable
shoes as well. Also if I want to just hop on the bike and go for a casual ride with the kids, no problem. No cycling shoes required! Ano light blue matches pretty well with the other components on my bike. But they are a lighter blue than most other ano blue coponents if you are a little ocd. I've had them for 2 years and they're still as smooth as butter. They are a little more prone to rock strikes so they do get scratched up a bit. But I'd rather hit with my pedal than foot anyway. The only way I can imagine a more perfect pedal would either be a way heavier downhill pedal or a lighter less comfortableless
stable pedal. These are best for everything in between. Great deal from BTD!!!
Thank you for your feedback.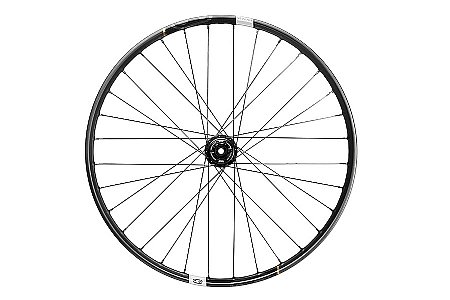 Snappy, buttery smooth, very strong!
So I've been around a while and have used a variety of wheels, both carbon and alloy, hubs of all price ranges, road, and mountain bike. I am really impressed with this wheelset. The idea of a ride tuned wheelset may sound like just another gimmick, but in practice it's actually quite nice to have a compliant front wheel, and a stiff rear wheel to track through challenging terrain.
The wheel-sets from Crank Brother's past where a bit too silly for my taste. I would have never purchased them on looks alone, but they also did not get good reviews. The new Synthesis wheels take the best of classic wheel design, new thinking on rim width, rim depth, and tire selection, and combine it to make an easily serviceable, strong yet compliant, great looking wheel set! Compared to other rims the profile is flatter, and less deep, aerodynamics be damned! This allows for longer spokes, which in turn adds compliance.
The set I purchased was built around what I believe to be one of the the best hubs, Project 321, with 6 magnetic pawls and 144 points of engagement. They make technical climbs a breeze, and I love how quiet they are!
When they arrived, I was impressed with them straight out of the box. Tubeless tape and valves where already installed, and tire mounting was a breeze! I set mine up with 2.8 front and 2.6 in the rear! Love them!
Thank you for your feedback.
Cycling Enthusiast
Northern KY
An outstanding Multi-tool
This is not the lightest multi-tool, by far, that I've owned, but it is one of the most complete and useful tools I've found. If a few extra grams is a major factor for your purchase, Crank Bros. makes a slightly less robust tool, the Multi-17, but if not, this tool packs just about every thing you could need for a breakdown on the road.
It has a quality feel that instills the sense of a quality piece, which also gives me the peace of mind to know I won't be left carrying my bike several miles down the road if something goes south on my bike.
Given the number of tools, Crank Bro's did manage to squeeze them into a fairly compact package, Also useful, is the light weight aluminum carrying case that will keep your tool dry and clean. It adds another couple of grams to the overall weight. The case will also keep your tool for handing up on other objects whether in a bag or your pocket.
In summary, if you're the type of rider that has to shed every single possible gram of weight, this probably not the multi-tool for you, conversely if you need a solid, well made tool for most possible situations and a few extra grams is not going to have you look at another tool, this is one quality piece of kit, especially for the money.
Thank you for your feedback.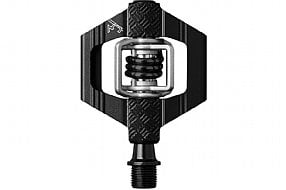 Total Savings:
$20.25 (15%)
Past Season Colors
Earn $11.47 store credit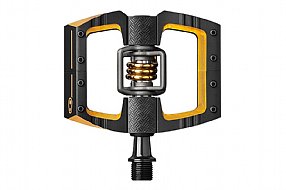 Total Savings:
$42.00 (12%)
Earn $30.80 store credit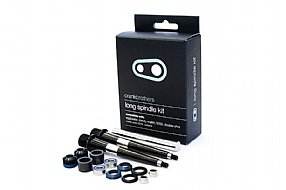 Total Savings:
$6.00 (12%)
Earn $4.39 store credit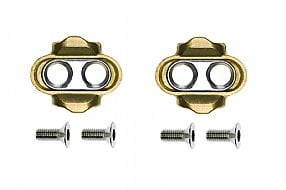 Total Savings:
$2.97 (11%)
Earn $2.40 store credit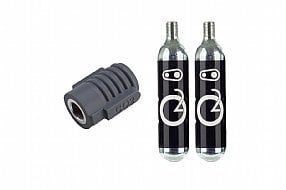 Total Savings:
$1.76 (11%)
Earn $1.42 store credit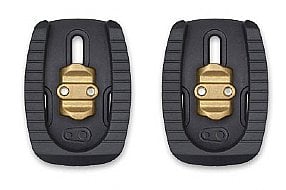 Total Savings:
$3.30 (11%)
Earn $2.66 store credit
Total Savings:
$21.97 (13%)
Earn $14.70 store credit
Total Savings:
$42.50 (10%)
Earn $38.24 store credit