Craft
Cycling Enthusiast
Indiana
great to have for a less obvious reason
the main reason i got this was not because its designed to help you stay cool on hot days, but because on hot days i wear a Le Col Pro Air Nexus jersey which is basically a see thru mesh jersey. great for staying cool, but it leaves nothing to the imagination. adding this base layer allows for the benifit of breathablity while also making my jersy top less see through.
its super light and comfortable and i dont notice its even under my jersey which is a plus.
overall im happy with it.
Thank you for your feedback.
Cycling Enthusiast
Massachusettes
Was very impressed,
This was a Daily Special, Looked like a great option for the hot days, but sounded kind of contradictory to wear additional layer on a hot day. I read the reviews and they were good. The price was good when offered for the daily deal. So I purchased the Crafts cool mesh base layer to try and I can say wow I am impressed it works great under your bike shirts they do not stick to you and the holes in fabric let your skin breath. I was so impressed I purchased another one when it was a daily deal again. Now on some cooler mornings about 70 degrees it adds a little warmth. I will buy one more when a deal again. It works great but the little bit of cloth is a lot of money for the full price.
Thank you for your feedback.
Cycling Enthusiast
Berkshires
0 of 1 customers found this review helpful.
Do I need this?
I can't tell if I need this thing. I've worn this and another Craft baselayer ten or so times in the heat, and on some days it has made me too hot, and on others it seemed to make me sweat more, and the sweat soaked the baselayer, which helped cool me down, but it feels like I'm dehydrated faster. On other days, I feel cool and this thing seems to work. The effect is different with different jerseys. Was I too hot without this baselayer? I don't think so. Best utility is for shoulder seasons, I think.
Thank you for your feedback.
Cycling Enthusiast
San Diego area
2 of 2 customers found this review helpful.
Wouldn't ride without it
Have used a warm-weather baselayer for a few years, Craft was the first brand I tried. The sale price made it a no-brainer I needed replacement. White does show some sweat stains (although not until several months of wearing it 2-3 times/week) so also bought a black one this time.
Thank you for your feedback.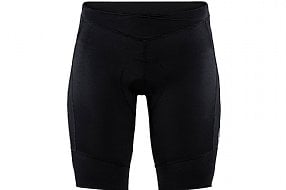 Total Savings:
$28.00 (35%)
Earn $5.19 store credit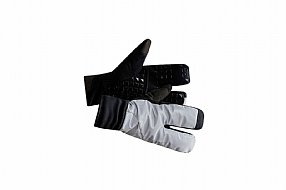 MSRP: $74.99
Total Savings:
$30.00 (40%)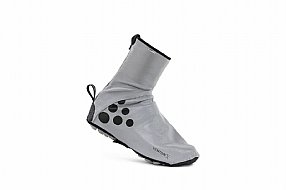 MSRP: $59.99
Total Savings:
$22.00 (36%)