Challenge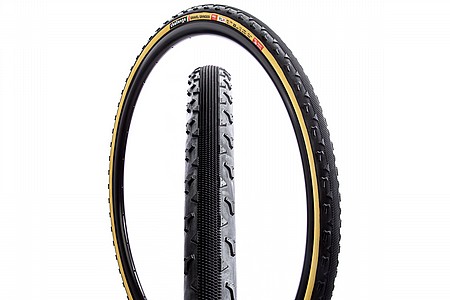 Cycling Enthusiast
Boston, MA
Awesome tire if you can get them on..
I wanted a tough tire that rolls fast, and has some grip for a few gravel races. Like the other review mentioned, these tires are not easy to get on the wheel. Because they are hand made, they are virtually flat when they arrive. I mean they are a ribbon of rubber with no shape. So you need to get one side on the rim, and it will start to take shape, then you will fight to get the other side on. There is no point in buying these tires unless you plan to go tubeless. Any attempt to change a tube, or add a tube on the side of the road would be fruitless. Thankfully, these are tough tires, and not likely to need any help one mounted and sealed. They were surprisingly easy to inflate and seat once they were on the wheel. I did lose air overnight initially, but then over inflated them again, and shock out the sealant, and they were just fine. These are fast rolling, tough and grippy. I love these tires, but do not plan to mount them without a friend on hand.
And they look awesome too.
Thank you for your feedback.
Awesome Tire
Super fast, lots of grip and they look amazing. I've absolutely hammered these tires and haven't had any issues or punctures. I've ran them on chunky gravel, river rock, sand, mtb single track, rain and snow and they performed better than any previous tire I've had. Set up tubeless on a set of 25mm internal width wheels the 40mm measures 40.7mm.
Don't listen to the people that say they are hard to mount. Make sure the bead is centered in the rim channel, use a tire lever and you won't have any issues.
My next set will be in the 45mm, a little extra cushion never hurt and these roll quicker than I initially expected.
Thank you for your feedback.
0 of 1 customers found this review helpful.
Tread is great, sidewall is not so great.
They roll quick, they're light and seem to have great puncture protection on the tread surface. But the sidewalls constantly leak tubeless sealant. It then attracts a lot of dirt and grime causing unnecessary clean up. I was told it would go away after a few days but after months it hasn't stopped. I now have to top off my sealant once a month. I also had one sidewall blow out on me at the tread/sidewall seam. I am going to switch back to latex tubes to end the hassle.
Thank you for your feedback.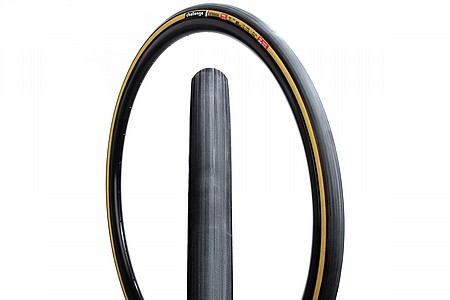 Best road clincher ever, since 1995.
1st off, bike tires should not cost as much as an automotive tire. HA. Im 160lbs, 90psi, ZIpp NSW 303s with orange sealant - re-up every 60-90 days, rotate tires around the 1500mile mark and clean any heavy dried up clumps. Ive used the 27s and 25c version of these, on my 2nd set of 25s - 25c size is faster, change my mind! Around the 3K mileage , tire starts to lose that fast feel, splitting hairs there, its still fast. Yeah, the tires are initially tough to get on, maybe get your girlfriend to help with it. HA. All that said, if you want actual tangible results - buy speed - this is the tire.
Thank you for your feedback.