Blackburn
Cycling Enthusiast
Albuquerque, NM
Quality and fully functional
This multi-tool ticks all the right boxes for functionality. The separate hex keys are great and the addition of a small blade seems like it'll be useful. Also, the chain keeper is a bonus.
I've not used it on-trail but tested it in the shop and the quality of the tools is on par. While generally I aim for a minimalist on-bike tool kit, this will likely end up in the MTB bag for longer, more isolated rides when you can't just coast or huff-it back to the lot in case of a more major issue.
Thank you for your feedback.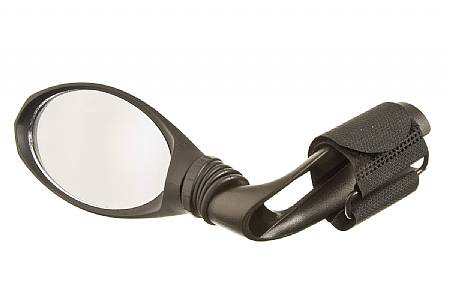 Cycling Enthusiast
Long Beach, CA
Scared me silly
On flat smooth pavement works well. BUT on a fast downhill the pavement unexpectedly turned very rough and I needed to brake quickly. I could not immediately get my hand around the base of the mirror to grab the brake lever before I reached the rough patch. What should have been a moderately quick slowdown turned into a exciting ride that I do not want to repeat. I immediately removed the mirror and put it I my back pocket. I will use during leisurely rides around the neighborhood but that is it.
Thank you for your feedback.
Adds versatility to my bike
Had been looking at this for awhile, was given a gift card so finally pulled the trigger. Wish I had gotten it sooner! It's surprising how much can fit in it. Zippers function smoothly, and don't jingle annoyingly like some other bags I've tried. Outside pockets are functional, and I love the amount of attachment points provided. Haven't used in heavy rain yet, so can't speak to water resistance. Was planning on only using it on my winter bike, which also has a rack and handlebar bag that I use for commuting and hopefully some bikepacking starting this year. But on sunny days I like to use my nice road bike for commuting just so I can ride it more, but it has no rack mounts so it requires wearing a backpack, and when loaded up my back can get sore. Adding this frame bag to my nice bike has been great since I can transfer quite a bit from my backpack and keep my back happy even if I take a longer route home. Also allows me to keep my phone and tools more accessible if I need to get to them quickly, and I'm excited to try putting a water bladder in for long adventure rides.
Thank you for your feedback.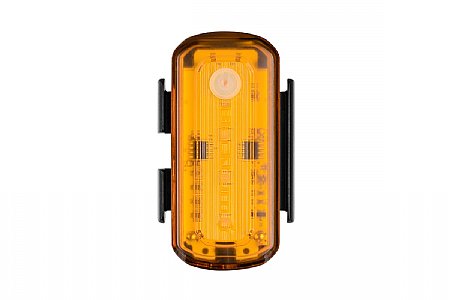 Side visibility without something dangerous in your spokes
My daily ride starts in the dark and includes crossing through many 4 way intersections. With just a headlight, cars from the sides were not seeing me and would often lurch at me, even when it was my turn to go. I mount these lights on the sides of my drop bars, out of the way of my hands, facing slightly forward. The flashing is bright enough that it seems to give me the visibility I was missing. No issues with them lasting 2-3 hours on flash, even in sub-zero temps.
Thank you for your feedback.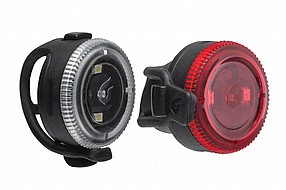 Total Savings:
$14.61 (54%)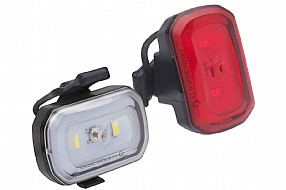 Total Savings:
$22.40 (50%)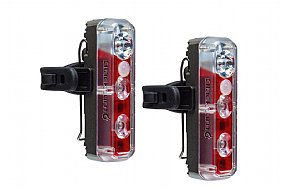 MSRP: $91.95
Total Savings:
$44.96 (48%)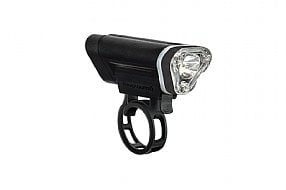 MSRP: $22.00
Total Savings:
$10.01 (45%)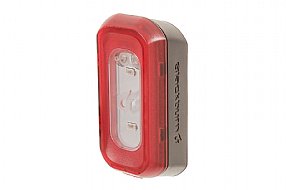 MSRP: $22.00
Total Savings:
$10.01 (45%)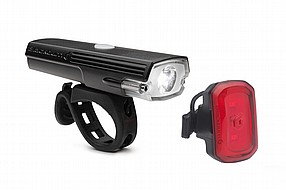 MSRP: $54.99
Total Savings:
$23.00 (41%)
MSRP: $44.99
Total Savings:
$18.00 (40%)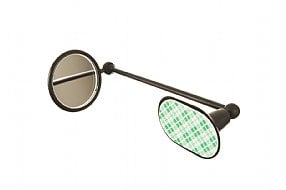 Total Savings:
$1.34 (10%)
Earn $1.04 store credit