Blackburn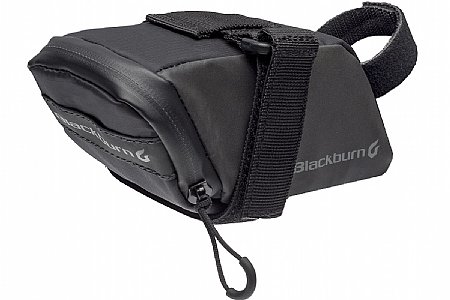 Cycling Enthusiast
Victorville, CA
Very Nice Bag with 1 Caveat
Size Med , but I ride tubeless tires, so no inner-tubes in my seatbag, so I could get by with a Small. Also, no tire irons or patch kit.
I have room for CO2 cart & chuck, 1st Aid Kit, micro Leatherman, Visine bottle of anti-bacterial soap, Topeak micro tool, chain Quick-Link, GU, CC-sized gate key, and 3,000mAh USB charger, although that might have to stay behind if I were using the small size. Lately I've been carrying a medicine bottle filled with GatorAid laid sideways across the top in back.
Love the reflective sides, they show up well at night, and in photographs using flash. Like the wrap-around main strap, and dust/waterproof zipper.
CAVEAT: The Velcro loop around the seatpost has a rough coating on it that will chew up the legs of your shorts. Replace it ASAP with something softer and non-abrasive. I remember distinctly writing Blackburn a nasty-gram 10yrs ago about this same issue. I used a Velcro strap with the soft, fuzzy side out. Works great.
Thank you for your feedback.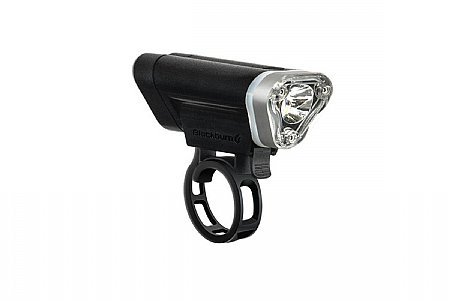 Cycling Enthusiast
Highlands Ranch, Colorado
First front light I have ever purchased and I am totally satisfied
Because on several of my bicycle rides I need to go into underpasses, which, have little lighting and on-coming cyclist were having a hard time seeing me. The front light has solved the problem as I can tell the on-coming cyclist can see me. I especially like that it is a battery light rather then a rechargeable. I use the blinking setting for effectiveness.
Thank you for your feedback.
Versatile
The key feature for me was to have a seat pack that was easily removable. Most packs are designed to be attached to the bike so they must be loaded on the bike. I needed a pack that I could use everyday for commuting and was easy to take on-off the bike to carry in and out of the office. This has all the features of other packs but with the added convenience of being able to pack it off the bike. Other great features include the air valve to compress the bag when loading (absolutely required), and the ability to mount on a dropper post, if needed. Bag is high quality and waterproof. The mounting sling is very sturdy and easy to load/unload.
BikeTiresDirect.com Comments
Thanks for an informative review. It does a great job outlining the features of this product.
Thank you for your feedback.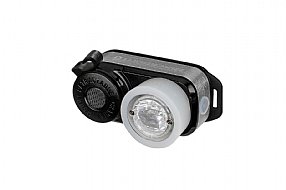 MSRP: $59.99
Total Savings:
$28.00 (46%)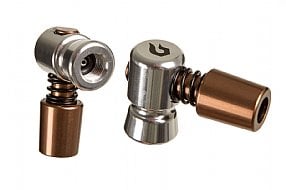 Total Savings:
$1.54 (10%)
Earn $1.07 store credit