Blackburn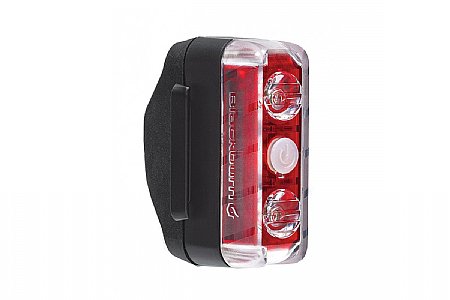 Cycling Enthusiast
Roanoke VA
Very Bright, Easy to Operate, A slight Hassle to Charge
This rear light has two very bright red LEDs, top and bottom. These hi-intensity LEDs have a wide dispersion range so they can easily be seen well off-angle. The LEDs operate together, they can be on solid, or blink about once per second. They have two different intensities: bright and very bright. I run bright / blinking which is plenty bright for daytime or nighttime and can last 4 hours+. Very bright is objectionable, almost blinding to people behind me when I ride in a group, and Very Bright runs the battery down 2x faster than the lower setting. There is a small hassle when it comes to charging via USB cable. You have to remove the light entirely from the bike! Then you have to remove the rubber weather seal / rubber interface to the bike frame - from the back of the light. Once this weird rubber interface is removed (careful, don't lose it!) you then remove the small protective rubber cover from the USB port - then you can finally plug in the charger cord. With my other model Blackburn light, I can leave it mounted on the bike, and just plug in the USB cable. So subtract 1 star for slight charging hassle which gives a 4 star rating.
Thank you for your feedback.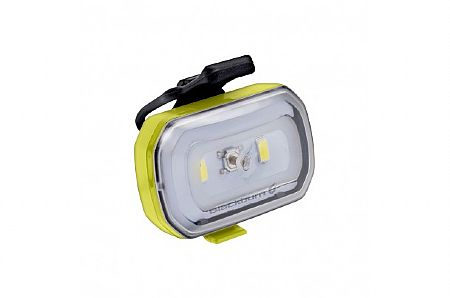 Cycling Enthusiast
Littleton, CO
Just right
I'm not using this for pitch black rides, but rather early morning sun just below the horizon efforts. This unit provides just enough light and helps make sure people see me. I'm able to mount this on a variety of handlebars, use the flashing mode with is very bright, get plenty of life out the battery, and it's the right size that is doesn't get in the way of cycling computers, bells, etc. I've even mounted in on a fork of one bike. Charges quickly too. I'm very happy with this product and even bought one for a friend.
Thank you for your feedback.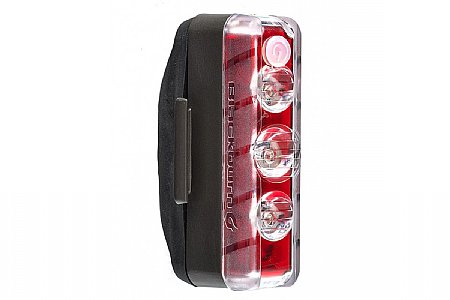 Cycling Enthusiast
Oakland, CA
All around best tail light
If your goal is visibility, then this is the light for you. There are several options of flash/strobe/steady at different brightnesses, and I always ride with the brightest strobe, as I'm on fairly lightly trafficked windy, heavily forested roads, and it's easy to miss a cyclist in the distance. With this light, I always feel safe - in fact I've bought one for each member of the family.
Integrated rechargeable battery is a huge plus, as you just plug it into a USB charger and it's good to go, with no batteries to replace. At the brightest setting it lasts about 6 hours. Easy to clip on a seat pack, or attach to the seat post or chain stay with the clip and several rubber O rings provided.
A word about customer service - I had one of these just give up after a few months, as it no longer would hold a charge. I called Blackburn and they sent me a replacement right away. Very impressive when a company stands by their product, and does the right thing by the customer. No problems before or since- it must have been a bum unit.
Thank you for your feedback.
Cycling Enthusiast
Oakland, CA
Fabulous little pump
I had the opportunity to use this pump twice now, and aside from a getting-acquainted phase, it's great. Slim, easy to use, screw on chuck for solid connection. The hose is integrated and rests retracted inside the body of the pump. As soon as you achieve pressure the hose is fully extended and feels nice and solid. However, I did not know this on my first try, with a slashed tube - so I never achieved pressure and was flummoxed by the hose just flopping around seemingly unconnected. Then I found the slice in my tube, and figured out the rest.
A note on why I bought this one - my prior pump was a Lezyne which I had been happy with until a sad day a few months ago when I managed 2 flats in one ride. But what really ate me up was that pump's newfound appetite for valve cores. Apparently this is a well known issue with Lezyne. The Blackburn model, brilliantly, has an integrated valve tool so if needed, you can screw down the core to avoid this very issue. So if you're looking for a small, easy presta pump to carry, get this one and do not get the Lezyne, unless you carry a valve core tool.
Thank you for your feedback.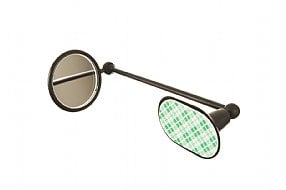 Total Savings:
$1.34 (10%)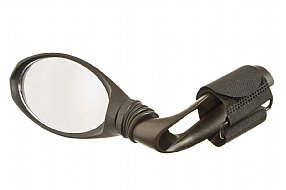 Total Savings:
$2.04 (10%)
Earn $1.43 store credit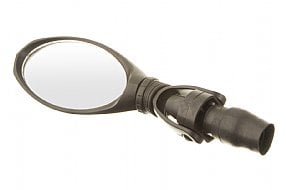 Total Savings:
$2.04 (10%)
Earn $1.43 store credit