Blackburn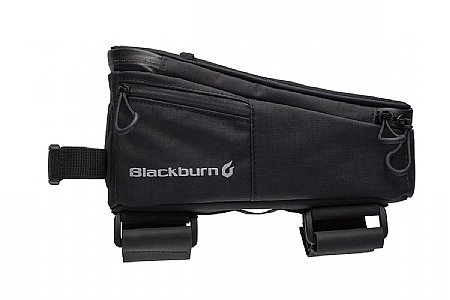 works well for me
I've been using this bag for about five months and it's still on my road bike...a sign that it works well for me. If it didn't, it would have been consigned to my pile of seat bags and similar accessories that looked like a good idea but for one reason or another didn't pass muster for me.
My phone fits fine. But it's a smaller phone than most...originally an iPhone 5S and now a 12 mini. So let that be an indication.
The movable partition allows me to set aside a separate space for my dirty cleat covers. Very handy.
By using this top tube bag my smallish seat bag just stays under the seat untouched from ride to ride holding the essentials like a multitool, CO2, etc. I stash my ride-to-ride, grab-and-go consumables like phone, cleat covers, wallet etc in this handy, reasonably compact, and easily accessible bag before heading out.
When on my smart trainer, this bag is where I put my phone for quick access to change my audio source...and a washcloth for blowing my nose. Super convenient.
It's very stable on my bike, which doesn't have top tube bosses. It comes with two rubber grommets to place face down in the bag's holes where the mounting screws would go. When the straps are cinched tightly around the top tube the grommets help keep the bag from shifting. Note though that my bike is titanium, and the top tube may have a larger diameter than others, and that might help keep the bag stable.
I've had no interference with my knees but when I dismount and straddle the bike I touch the rear of the bag. Not a problem...just a minor annoyance. Note: my effective top tube is 56.5.
So yeah, this bag works well for me.
Thank you for your feedback.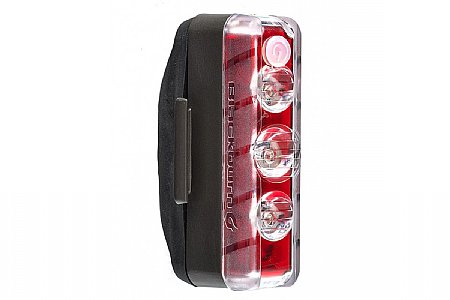 Light it up!
If you want to be seen this is a good tail light. I feel naked if I forget it. Ride with it flashing in the daytime and gives me some security to think I'm more visible to motorists. Charge is great and goes for hours. Easy to turn on off and to install. Really like this light.
Thank you for your feedback.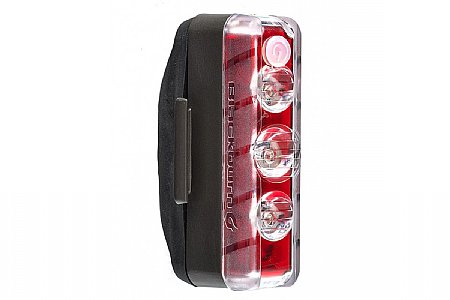 Daily Commuter
Milwaukee, WI
Easy to see, not blinding to those behind me
I bought 2 of these for my commute. One clips to the rear pack, the other straps to the back of my helmet with the included O-ring through the lowest vents. So far no hits, no near misses, so I think the lights are doing the one thing I bought them for.
Thank you for your feedback.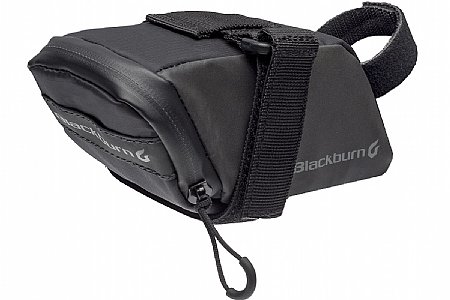 Cycling Enthusiast
Victorville, CA
3 of 3 customers found this review helpful.
Very Nice Bag with 1 Caveat
Size Med , but I ride tubeless tires, so no inner-tubes in my seatbag, so I could get by with a Small. Also, no tire irons or patch kit.
I have room for CO2 cart & chuck, 1st Aid Kit, micro Leatherman, Visine bottle of anti-bacterial soap, Topeak micro tool, chain Quick-Link, GU, CC-sized gate key, and 3,000mAh USB charger, although that might have to stay behind if I were using the small size. Lately I've been carrying a medicine bottle filled with GatorAid laid sideways across the top in back.
Love the reflective sides, they show up well at night, and in photographs using flash. Like the wrap-around main strap, and dust/waterproof zipper.
CAVEAT: The Velcro loop around the seatpost has a rough coating on it that will chew up the legs of your shorts. Replace it ASAP with something softer and non-abrasive. I remember distinctly writing Blackburn a nasty-gram 10yrs ago about this same issue. I used a Velcro strap with the soft, fuzzy side out. Works great.
Thank you for your feedback.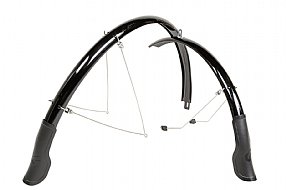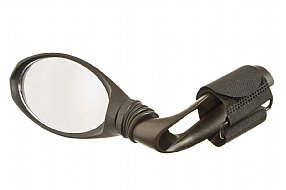 Total Savings:
$2.04 (10%)
Earn $1.43 store credit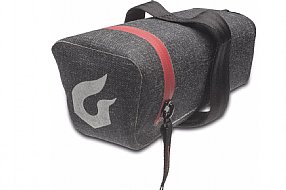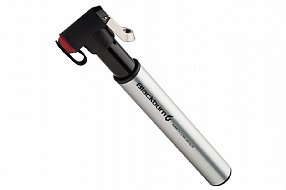 Total Savings:
$3.04 (10%)
Earn $2.15 store credit