Bell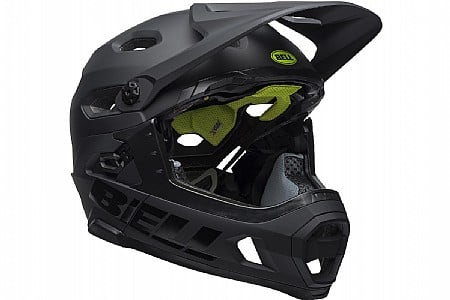 Cycling Enthusiast
Florida
Great Fit for Oval Heads - Super Secure
So this is the 2nd convertible helmet from Bell I've owned, the 5th I've tried. I tried Leatt 3.0 Enduro Medium and Large; owned Bell SuperAir-R (XL - as per the mfg size guide); tried the SuperAir-R Large. Here is the skinny for, well skinny heads. - Seems like my head is more oval shaped so the SuperAir-R was a difficult fit - Large seemed too small and the XL was pretty floppy even tightened down all the way. Leatt Enduro Large was really really big and the Medium was just too tight. Enter the Super DH, yes it is a bit heavier and warmer than the others but it carries with that weight the confidence of the DH cert with the removable chin-bar. Fit system is awesome and the Size was perfect for that in-between oval head. (now I have to figure out what to do with my slightly used Super Air-R in XL)
Thank you for your feedback.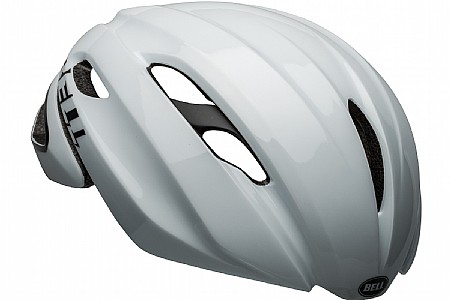 1 of 1 customers found this review helpful.
Great semi-aero helmet
I will not labor a review other than state this helmet works great to cut through the air and help with especially windy days on the saddle. Why do I say semi-aero? Well, it does have venting while a true aero has none to catch air. But people will complain coming from a traditional road helmet with numerous vents that this helmet is too hot. Of course it is a bit warmer due to minimal venting so it is, yes, aero more so than a traditional helmet. There is a fix on that wear a skull cap to absorb the sweat. Fits true to size and is well constructed. Really loving this helmet even though I purchased elsewhere.
Thank you for your feedback.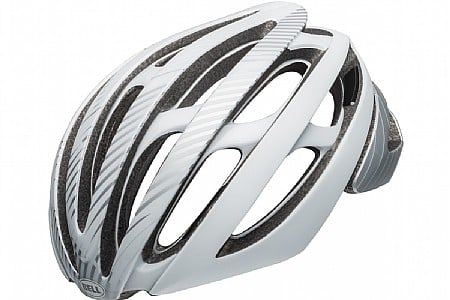 Cycling Enthusiast
Boulder, CO
0 of 1 customers found this review helpful.
Solid, adjustable, came ready to wear, does not hold glasses well
Got this helmet to replace a Laser with MIPS that had a crack (perhaps from packing, not from falling!). I like the color (red, mix of glossy and matte) and shape (seems like good coverage, but doesn't look like a mtn bike helmet). The chin strap came in the right position, and it looks easy to adjust if necessary. The head circumference dial seems to work well. The rear part of the head strap extends well below the helmet shell, so it worries me that the exposed strap will get broken while packed, as I have had happen on other helmets, but it can be adjusted so it does not extend so far below the shell. The padding inside the helmet is comfortable. There does seem to be an odd tendency for sweat to drip out of the helmet just above my nose, and it ends up on my glasses. One problem -- I have not found a good way to insert my glasses into the helmet -- either they fall out or they are jammed in so far it hurts. Would think helmet designers could figure this out by now. Overall, pleased, but room for improvement.
Thank you for your feedback.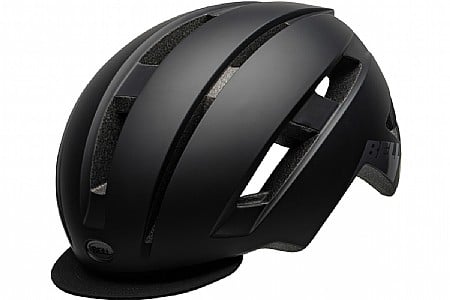 Daily Commuter
Boston suburbs
This is a beefy helmet with a blinking LED on the back
I commute to and from work with this helmet, and having the blinking LED on the back is a nice additional bit of visibility. Only two comments: it's designed for medium sized heads, and there isn't an indication of battery life in the LED (that I have noticed yet). My head is on the large size, and with the cinch mechanism all the way out the helmet just fits over my thin sweatband. The battery died on the way to work this morning, though I admit it had been several rides since charging it.
Thank you for your feedback.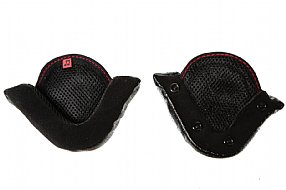 Total Savings:
$7.15 (71%)
Earn $0.14 store credit
MSRP: $79.95
Total Savings:
$33.96 (42%)
MSRP: $220.00
Total Savings:
$106.01 (48%)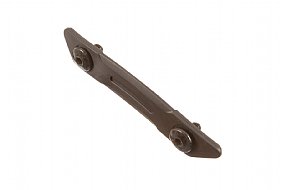 Total Savings:
$0.60 (15%)
Earn $0.16 store credit