Bell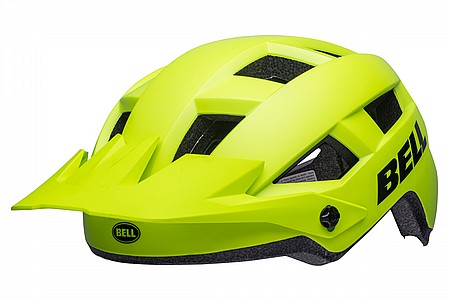 Your head deserves protection
My husband wore a helmet when when i met him 20 years ago. Although I owned a helmet then I only wore it a handful of times since my parents did not wear helmets. Sine my husband and i mostly rode with my parents Eventually we both quit wearing our helmets and that was the end of them. Of course our kids have never been on a bike with out a helmet. And now that the kids are older my husband has been riding a bit more. Since he has been doing off road trails i got him a helmet. I noticed he has been wearing it more and more. Recently my preteen kids asked why mom did not have a helmet. Of course mom is a safe biker who only rides slow lol. It got me thinking and on my next ride i grabbed my husbands bell spark helmet. I got it adjusted to my head fairly quick. But what really amazed me was how light and comfy it was. I liked the way it felt and a ton of air came through to keep my head cool. But most importantly i felt Safe. As soon as i got home I started looked for a great deal and found a spark in white (it matches my bike.). I am actually a little excited to get and start wearing my new helmet
Thank you for your feedback.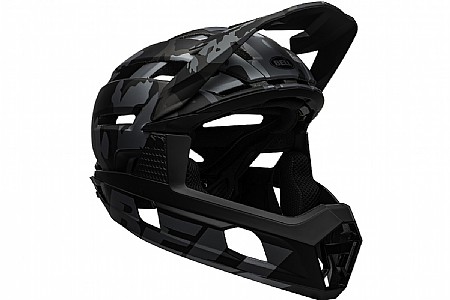 Competitive Racer
BlueRidge Mountains NC
Nice Lid. Great Value.
Snagged a smoking half-off sale on this particular helmet. Have been a fan of Bell helmets since my MX days back in the mid 70s through thirty-plus years of racing mountain and road bikes up to present. As I started riding bike parks more, I felt the need to finally go full-face but didn't think I needed to go full DH. This helmet is a great compromise. Still relatively light but enough additional protection to hopefully save your nose and teeth in a major digger. I went by the sizing chart reluctantly, which suggested I go M/L, but as I feared, it was slightly too big and moved around a bit even with the cradle fully snugged. The sizing on this helmet was inconsistent with the usual Bell sizing for a Medium, which is typically 55-59cm. Nevertheless, I returned to BTD for a size down and now have a snug but solid, no-bob fit. Thanks, BTD, for the free-return shipping exchange.
Thank you for your feedback.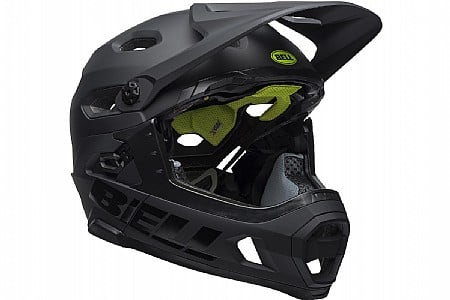 Cycling Enthusiast
Florida
Great Fit for Oval Heads - Super Secure
So this is the 2nd convertible helmet from Bell I've owned, the 5th I've tried. I tried Leatt 3.0 Enduro Medium and Large; owned Bell SuperAir-R (XL - as per the mfg size guide); tried the SuperAir-R Large. Here is the skinny for, well skinny heads. - Seems like my head is more oval shaped so the SuperAir-R was a difficult fit - Large seemed too small and the XL was pretty floppy even tightened down all the way. Leatt Enduro Large was really really big and the Medium was just too tight. Enter the Super DH, yes it is a bit heavier and warmer than the others but it carries with that weight the confidence of the DH cert with the removable chin-bar. Fit system is awesome and the Size was perfect for that in-between oval head. (now I have to figure out what to do with my slightly used Super Air-R in XL)
Thank you for your feedback.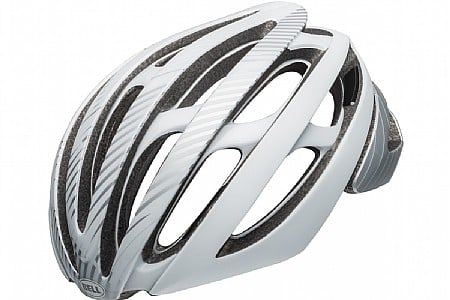 Cycling Enthusiast
Boulder, CO
0 of 1 customers found this review helpful.
Solid, adjustable, came ready to wear, does not hold glasses well
Got this helmet to replace a Laser with MIPS that had a crack (perhaps from packing, not from falling!). I like the color (red, mix of glossy and matte) and shape (seems like good coverage, but doesn't look like a mtn bike helmet). The chin strap came in the right position, and it looks easy to adjust if necessary. The head circumference dial seems to work well. The rear part of the head strap extends well below the helmet shell, so it worries me that the exposed strap will get broken while packed, as I have had happen on other helmets, but it can be adjusted so it does not extend so far below the shell. The padding inside the helmet is comfortable. There does seem to be an odd tendency for sweat to drip out of the helmet just above my nose, and it ends up on my glasses. One problem -- I have not found a good way to insert my glasses into the helmet -- either they fall out or they are jammed in so far it hurts. Would think helmet designers could figure this out by now. Overall, pleased, but room for improvement.
Thank you for your feedback.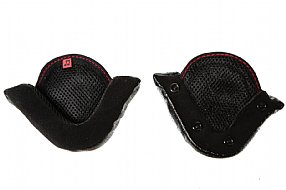 MSRP: $44.99
Total Savings:
$27.00 (60%)
MSRP: $59.95
Total Savings:
$28.96 (48%)