Bell
Cycling Enthusiast
SE Texas
Very nice fitment and comfort.
I liked my first Bell Z20 MIPS helmet so much I purchased a second one a couple years later. In SE Texas, the warm months are very humid. I like its design that channels excess sweat to a point that keeps it from dripping on the inside of one's sunglasses. The air vents keep my noggin as cool as any others I have worn. I crashed wearing my first Z20 helmet and suffered a separated shoulder, but fortunately had no dain bramage [sic]. I am disappointed that Bell no longer includes a spare set of helmet pads like my first Z20 had. I almost took off a star for that. That must be a new trend with helmet manufacturers.
Thank you for your feedback.
Cycling Enthusiast
Santa Cruz Mountains
Love Yourself, Protect your Head
I purchased my second one, it fits my head great. The first Bell Sixer I purchased was my first expensive helmet, and I am so happy I purchased it. Several months after I purchased it I went over my handlebars on steep pavement. As I hit the ground, I thought: wow, what a comfortable helmet! That really is the only thought I had as I hit the ground. I scraped quite a bit of skin off, I fractured some ribs and my side turned black and blue, and the inside of the helmet had been cracked all along the internal relief lines. But, no head issue, no neck issue, awesome helmet.
I had to buy another, it's been almost 6 months my ribs still hurt, but head and neck never hurt.
Thank you for your feedback.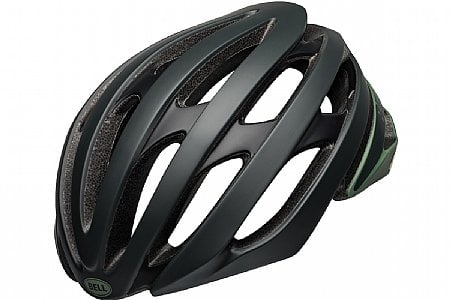 Great value but not a race helmet
I own the Z20 and now the Stratus. The Z20 is a superior helmet but the Stratus is still a good helmet. I purchased the Stratus for foul weather gravel riding. The helmet fits my rounded forehead well. The straps were an ample length. I saw reviews that said the straps were too short. The fit adjustment dial is easy to use. I'm able to comfortably wear a skull cap and a hooded baselayer underneath the helmet. My two biggest issues with the helmet are 1) the vents aren't spaced to hold sunglasses securely and 2) the helmet is somewhat bulbous and not streamlined. Even with these two issues I still like the Stratus a lot. It is reasonably priced mid range helmet.
Thank you for your feedback.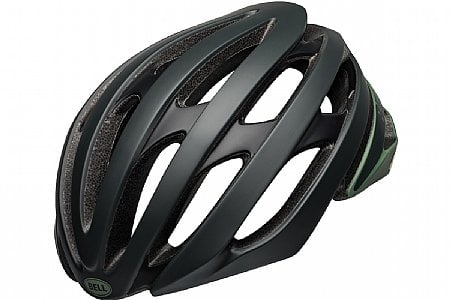 Cycling Enthusiast
Colorado Springs
0 of 1 customers found this review helpful.
Pros & Cons
First, BTD did a great job filling the order and shipping the product as ordered. The product itself has some issues. The chin strap is too short. I wear a skull cap and the adjustable end of the strap just clears the buckle with no excess to fit in the keeper. I contacted Bell and their response was that I was not wearing the helmet properly. I have been riding bikes for 60 years and 40 of them have been with a helmet without exception. I know how to wear a helmet. When winter comes I plan to wear a heavier head covering, which will not work with the strap as currently configured. I am looking for an extender to resolve that issue. The second issue is that the MIPS fit is different than the predecessor design. The helmet needs to sit somewhat back on the head to keep the helmet from sliding too far forward on the suspension. Otherwise it starts to come over the eyebrow. That issue I have adjusted to. I was surprised that given Bell's great history they did not want to work a bit harder to resolve this issue as it does affect rider safety. Nothing stays the same, it appears.
Thank you for your feedback.