Bell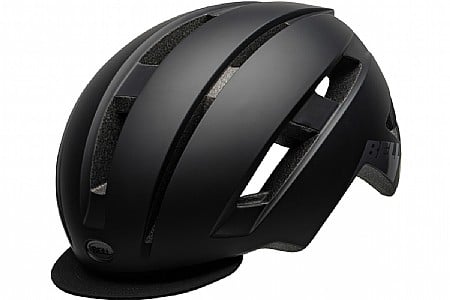 Daily Commuter
Boston suburbs
This is a beefy helmet with a blinking LED on the back
I commute to and from work with this helmet, and having the blinking LED on the back is a nice additional bit of visibility. Only two comments: it's designed for medium sized heads, and there isn't an indication of battery life in the LED (that I have noticed yet). My head is on the large size, and with the cinch mechanism all the way out the helmet just fits over my thin sweatband. The battery died on the way to work this morning, though I admit it had been several rides since charging it.
Thank you for your feedback.
Cycling Enthusiast
Vancouver BC
Great helmet, great service
I've always worn a Bell helmet because they feel like they used my head for the mold. I couldn't go try on others because of COVID rules in my country. Originally wanted the Stratus model but I contacted BTD for possible sale prices or coupon code and was given a steal of a deal on the Z20. Excellent service from BTD and very fast free shipping via USPS. Even though I had to pay $ exchange and was hit with some duty charges, it was still cheaper than in my country. Excellent communication service with BTD. The helmet (Z20) fit my head like a glove as expected. Very easy adjustments and could definitely feel the difference in airflow from my old Bell Volt. My only complaint to Bell is that the "sunglass guides" do not work whatsoever. I own your basic Oakley 5's, millions of them out there, and they do not fit at all, in any way, into the helmet slots. Subtracted 1 star for that.
Thank you for your feedback.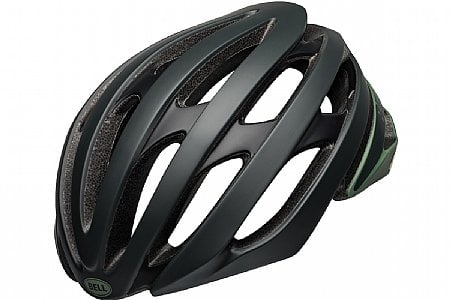 Cycling Enthusiast
Minneapolis, MN
Affordable MIPS - comfortable enough
Traded up to this as I wanted a MIPS helment for a multi-day road ride. Previous was a Bell Solar (non-MIPS), which I liked, so I stuck with the Bell line. The Stratus is a much larger helmet, which does feel a bit strange at first, but it is comfortable and vents well. Supply was limited, so I compromised on my color preference, and ended up with a white helmet. I am finding it difficult to get both straps through the included holder (will probably require some tools to guide it through), but otherwise no complaints.
Thank you for your feedback.
Cycling Enthusiast
Seattle, WA
1 of 1 customers found this review helpful.
A good, lightweight helmet with decent sweat control
I do a lot of long, hot rides in the mountains in the summer, so prefer a helmet that offers good ventilation and sweat control that keeps sweat out of your sports lenses and eyes. The Bell Z20 MIPS was easy to adjust and feels pretty comfortable. The helmet is designed to channel sweat to a central absorbent pad on the forward edge of the helmet, from which it drips off or you can occasionally press it with your thumb to release the accumulation. It isn't perfect, but nearly always keeps sweat off of my left lens, though some occasionally gets onto my right lens. That's an improvement over most other helmets that I've used over the past 40+ years.
Thank you for your feedback.