Zipp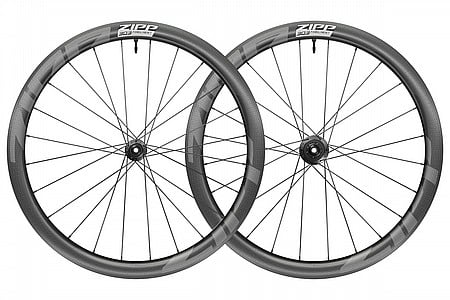 Top notch upgrade
Currently set up with Schwalbe Pro One 32s for road use on a Giant Revolt. Noticeably faster and lighter than stock wheels. Definitely feel the cross winds but manageable. The feel like the get up to speed quick and are easier to maintain speed. Tubeless set up was a breeze and running 32s between 55-65 psi ride is great. Had some 38s on for a few rides at lower pressure and they were very plush. Have a few road events planned before switch tires to a gravel setup. Looking forward to that!
Thank you for your feedback.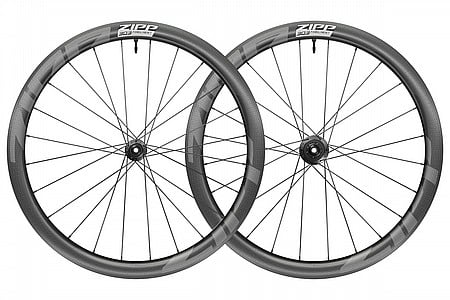 Cycling Enthusiast
Orem, UT
Fast, lightweight, great all-round wheelset
The wheels were in perfect condition right out of the box, perfectly true with no visible defects. They are quite light, and not bothered by crosswinds, but also deep enough to provide some aero goodness. The hubs are an unknown quantity since they are a new design, but out of the box they are super smooth, and Zipp's warranty lends some confidence. Great all-round wheels for an endurance bike, especially for riding that includes lots of climbing on poor-quality pavement.
Thank you for your feedback.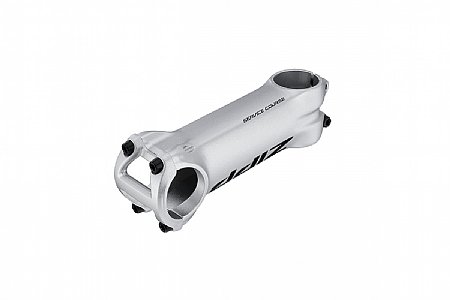 1 of 1 customers found this review helpful.
Best value in a road/gravel stem
The ZIPP Service Course line of parts are a killer value. The offset seatpost is super comfortable and this stem is great in both fit and finish. It comes with Torx 25 bolts and a tool to install the stem. Very nice. I bought the black version. I've owned 3 Service Course stems over the years; 2 +/- 25* stems for a different bike where i needed to raise the bars and they worked out great. This current stem in 70mm +- 6* is on my Ritchey Ascent frameset built up as an Adventure bike. It's paired with the Service Course offset seatpost because of Velominati Rule #8. ;)
Would buy again and would recommend.
Thank you for your feedback.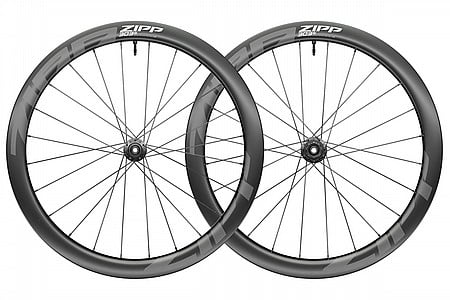 Cycling Enthusiast
New York
3 of 3 customers found this review helpful.
These are fantastic wheels!
I've wanted Zipp wheels my entire cycling life and now I finally own a set. They ride very nice and have a low rotational weight. Most people buy these for the aero benefit but I'm old and slow so I don't really notice a huge difference. I am riding 32mm Schwalbe Pro 1 tire which set up tubeless with ease. I've done tons of tubeless set ups for road, mountain and cyclocross. Without a doubt this was the easiest tubeless set up that I've ever done. There are YouTube videos showing guys setting these up with a standard floor pump but in my experience a compressor is the only way to go. Remove the valve core and use your compressor along with the appropriate fitting. If you do it this way you'll find the tire bangs right into place. At least the Schwalbes did. I also had no difficulty getting the tire on the rim. Another bonus is that good rim tape comes factory installed and the valve stem is of good quality. I really love these wheels. They look cool and ride great!
Thank you for your feedback.