Zipp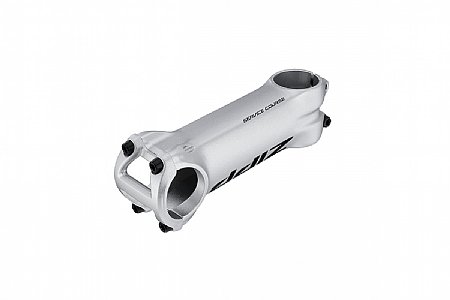 Cycling Enthusiast
seattle area
great size options, but note that it's painted silver, not finished metal
was thrilled to find a short low rise stem by a decent manufacturer. Stem is great and made the fit adjustment I was after. Note to others, that the silver versions are painted silver not anodized or clear-coated. It's painted well, but doesn't necessarily match other silver metal parts.
Thank you for your feedback.
Cycling Enthusiast
Western NC
These will maul anything in their path
I had been running supple tires with my stock Roval wheels that came with my Diverge. When I stepped up to the Zipp 303s, I thought I'd try the Zipp tires with them. I have to run them at very low pressures to get the same feel as the other tires I like. That said, I never worry about where I point these tires. The bowl through anything. While that may be a good thing, it does not make up for their lack of suppleness. I've switched back to the supple brand of tire and found that they had a 44 mm tire that fit my Diverge and I'm a happy camper. Still going to keep these in case I need a bomb proof option. The Zipp wheels are sweet too!
Thank you for your feedback.
Super lightweight but only for racing
I�m impressed by how lightweight Zipp was able to make these tubes. When paired with the Zipp Tangente Speed tire the setup is actually lighter than a tubeless setup. However, I�ve gotten more flats than I would have expected so far. They�re not very puncture resistant since they�re so thin. I would recommend to save these for races or if you know you�re going to be riding somewhere with not much road debris. Maybe they�re okay for everyday riding with a more puncture resistant tire, keep that in mind.
Thank you for your feedback.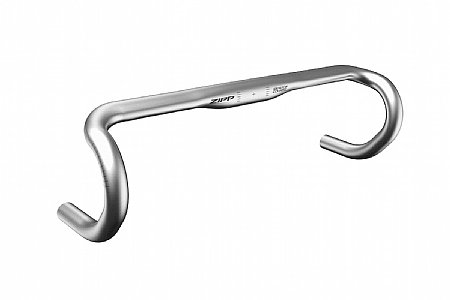 Daily Commuter
Morgan Hill, CA
Mildly Ergonomic and kind of a deep drop
I like to be stretched out a bit on my bike. That means a longer stem and maybe the seat pushed back a bit. This means I probably have too much weight on my hands so I'm include to ride with ergonomic handle bars and grips on my bicycles. This one sort of works, but the top isn't really very wide so I'm back resting on the hoods. The drop is pretty deep, so I don't spend too much time in the drops even when its called for. That all said, if you like a shorter cockpit that I do it will probably work for you.
Thank you for your feedback.
Total Savings:
$35.55 (15%)
Earn $20.14 store credit
Total Savings:
$16.50 (15%)
Earn $9.35 store credit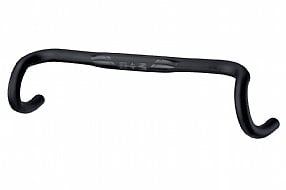 Total Savings:
$16.50 (15%)
Earn $9.35 store credit
Total Savings:
$6.80 (10%)
Earn $6.12 store credit
Total Savings:
$1.90 (10%)
Earn $1.71 store credit
Total Savings:
$39.75 (15%)
Earn $22.52 store credit
Total Savings:
$15.68 (14%)
Earn $9.63 store credit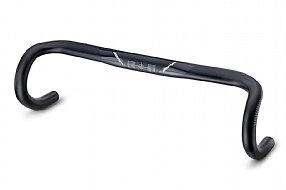 Total Savings:
$16.50 (15%)
Earn $9.35 store credit